December 13, 2022 1:58 PM

Alex Sarwar
All Pele's FIFA World Cup goals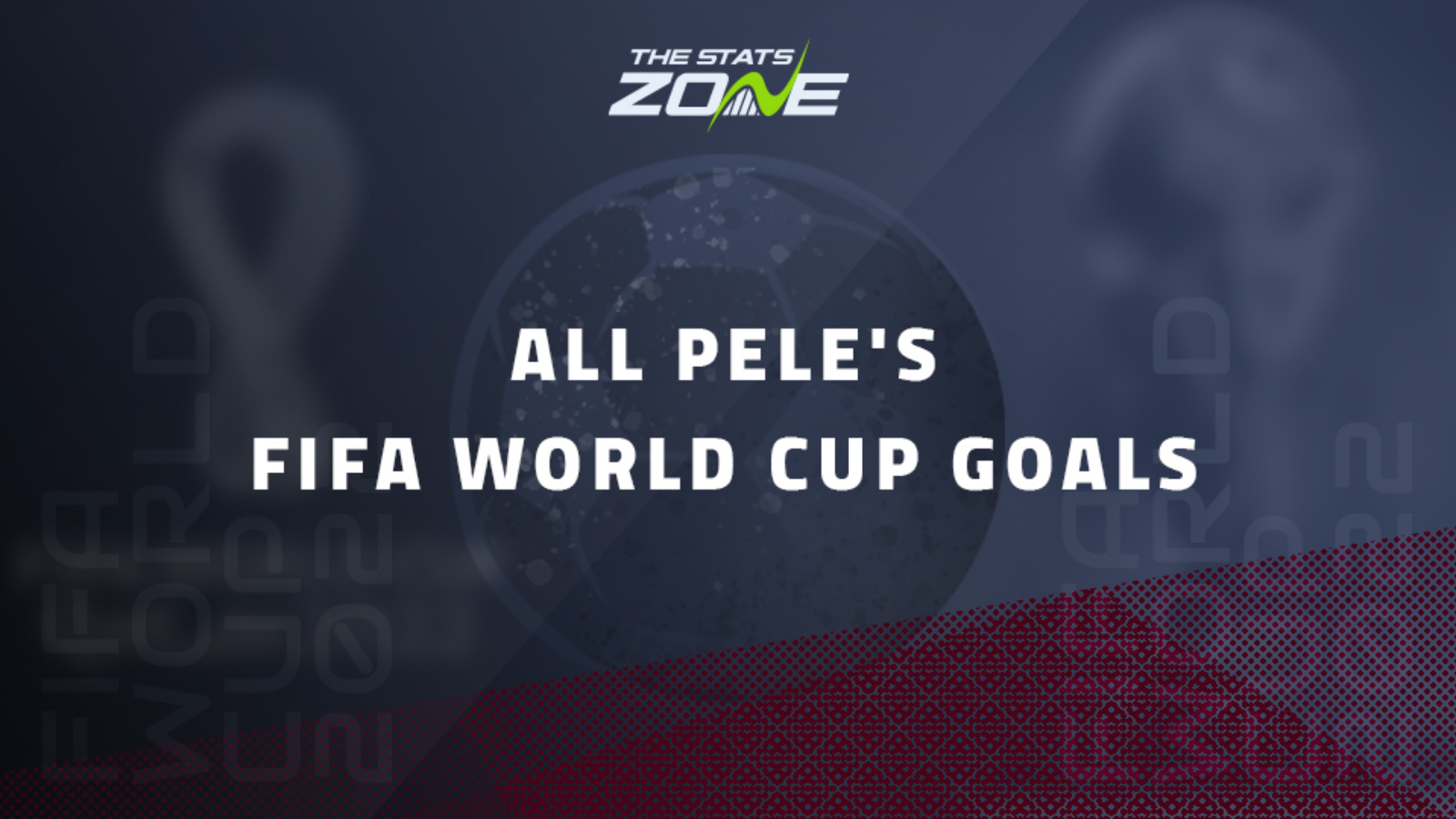 One of the all-time great goalscorers in international football history, Pele lit up the FIFA World Cup with his presence on the pitch. A three-time FIFA World Cup winner, the Brazilian scored 12 goals in 14 World Cup appearances across 1958, 1962, 1966 and 1970. Three of those 12 goals came across two finals, both of which were won by Brazil. His brace in Solna against host nation Sweden in the 1958 FIFA World Cup final will live long in the memory, as will his hat-trick in the semi-final which proceeded that game. It would also be remiss not to mention his final World Cup goal in the 1970 final against Italy.
Below, we've listed all 12 of Pele's FIFA World Cup goals, including when they were scored, who they were scored against and in what stage of the World Cup they were scored at.
Just over 12 years separated Pele's first international FIFA World Cup goal in Sweden, from his last goal in Mexico City. To this day, he remains the youngest ever goalscorer in the World Cup final and the only player to score in the FIFA World Cup before reaching the age of 18. His goals led Brazil to an era of FIFA World Cup dominance, cementing his legacy as one of the greatest players to ever grace the international footballing stage.