April 29, 2022 5:15 PM

Adam Evans
FPL Gameweek 35 – Team TSZ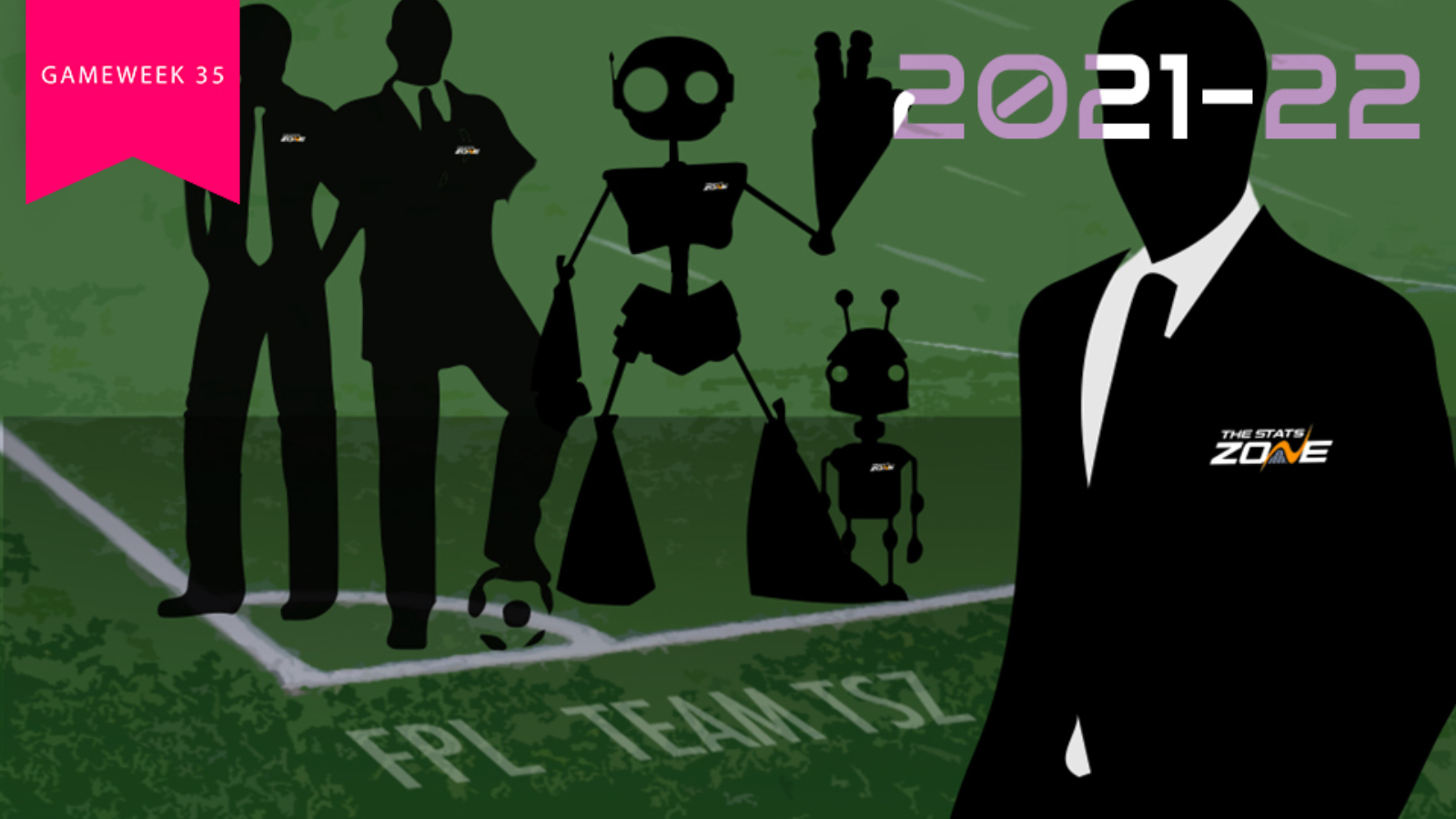 Click here for today's sports betting tips from our expert analysts!
'Team TSZ' is a collective FPL team where tough decisions are made during uncompromising board room meetings. Team TSZ finished a lofty 1390 in its debut year, and followed that up with a respectable 88178 in its second season. we don't talk about the third season. How will the fourth season go? Stay tuned!

'Team TSZ' consists of:
HOW DID WE GET ON IN DOUBLE GAMEWEEK 34?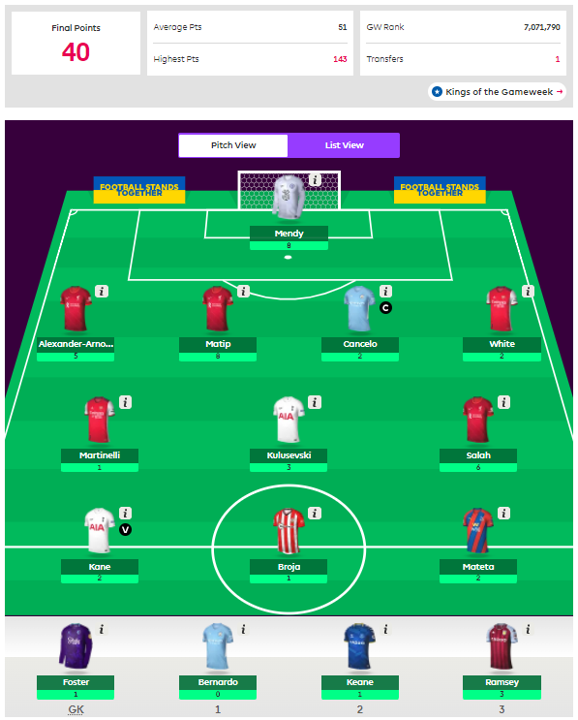 GW points: 40
GW average: 51
GW rank: 7,071,790
Overall rank: 238,090 (▼)
Team TSZ looked like breaking the top 100k teams in the world last month but they have ridden many snakes since, culminating in last week's absolute anaconda. Trystan and Alex scored 40 points, 11 below the average, to rank outside the top seven million players for Double Gameweek 34, which I think is really funny actually. Trystan's personal side 'Mastermind FC' are tucked inside the word's top 50k at present whilst Alex's are hanging around the 55k mark, so why are they so bad as a team? Is it differences in style? Or is it complete, crushing apathy. My money's on the latter.
GAMEWEEK 35 TEAM
Formation: 3-4-3
Captain: Kane
Vice-captain: Salah
Transfers made: 0
Point deductions: 0
"Awful, awful awful…" said Trystan upon loading up the FPL website.
"That team's disgusting" agreed Alex, visibly holding back a retch. As I always like to point out, they chose these players. The ability they have, especially Alex, to immediately absolve themselves of their previous mistakes is why they are better at FPL than me. When I make a bad transfer I cannot help but undo it with a -8 the following week. Like trying to clean up a red wine stain with more red wine and a bit of blood for good measure.
The plan was to roll a transfer this week ahead of next week's Double Gameweek bonanza, where Trystan and Alex will be chucking their final dice: Bench Boost, the most disappointing of all chips. However, Alex is a lot more trigger-happy transfer-wise than Trystan (say that fast five times). He suggested bringing in Bukayo Saka a week early for perennial why-do-we-still-have-him man Gabriel Martinelli.
"We're getting rid of a double gameweek player for a double gameweek player though" said Trystan, half-watching the Snooker.
"Yeah but one of those double gameweek players won't even play" countered Alex, on the aforementioned Martinelli.
"Where's the white ball going?!" Trystan exclaimed. We all promptly forgot about Saka.
The pair decided by default to roll the transfer after all, thus wasting a good few minutes of our collective lives. Mo Salah and Harry Kane looked the solid options for captaincy after last week's gamble on Joao Cancelo fantastically underwhelmed. There was a general consensus that Kane would have an easier game at home to a Leicester side with Europe on their minds than Liverpool would away at future Champions League winners Newcastle United, so the Tottenham frontman got the nod.
Just as we were about to end the call Alex realised he hadn't said anything ridiculous this week. He promptly suggested that they swap Joel Matip for Michael Keane because, and I loosely quote, 'Matip's good form means he's due a blank' and 'Everton need to win'. Alex would have made a fantastic football manager back in the 70s, when titles were decided by kissing various gemstones, wearing socks with an even number of holes in them or just 'having a feeling'. The good old days.
Trystan didn't even humour him, as you can see.
For the rest of our FPL content, visit our Fantasy section!