November 05, 2021 12:05 PM
Last modified date: November 05, 2021 12:43 PM

Adam Evans
FPL Gameweek 11 – Team TSZ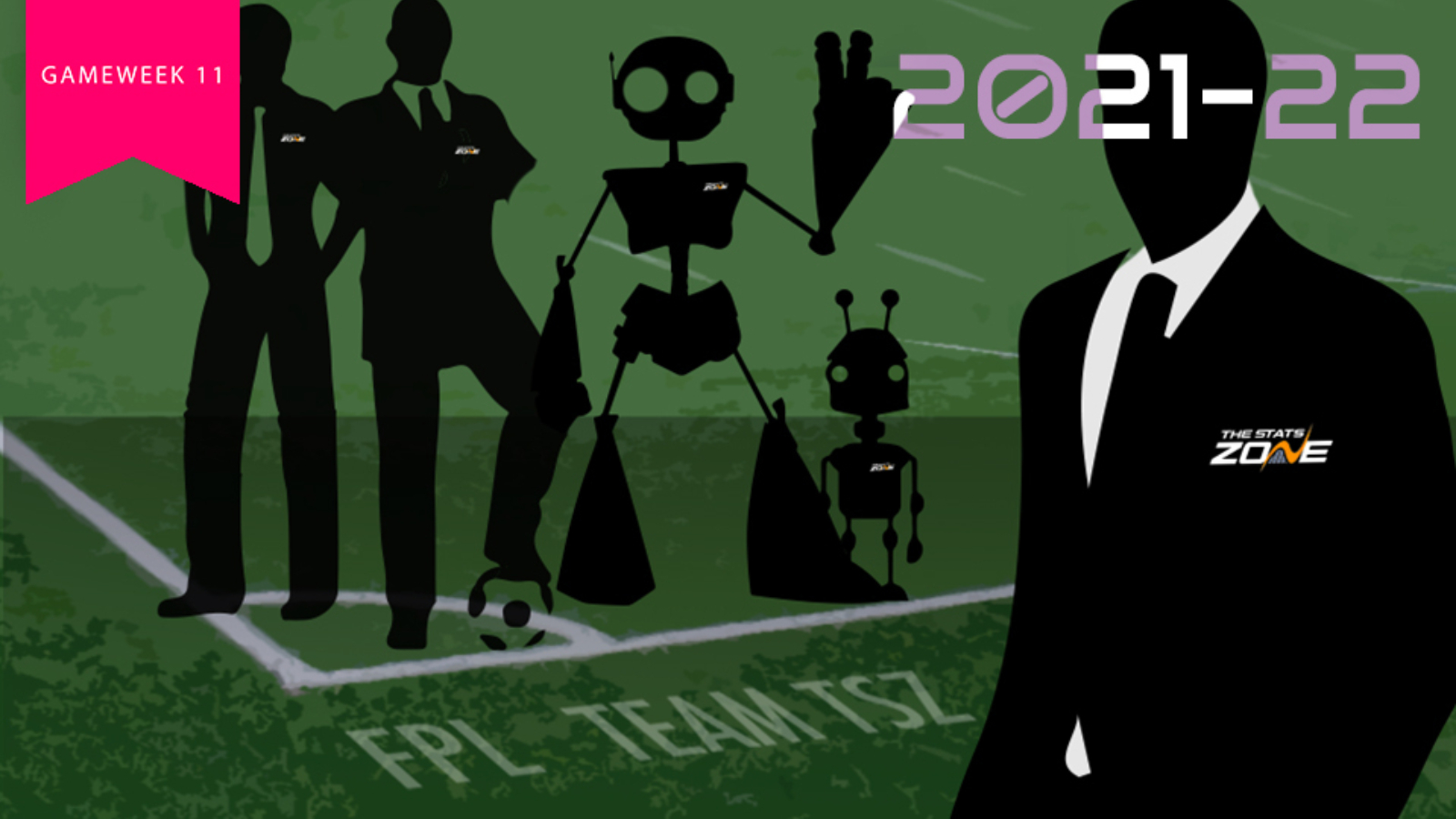 GW points: 64
GW average: 42
GW rank: 397,043
Overall rank: 230,558 (▲)
Gameweek 10 was statistically Team TSZ's best gameweek of the season, somehow, whilst plenty of sides struggled to meet the average of 42 points. Another green arrow via a solid transfer from Marcos Alonso to Ben Chilwell went Chil-well for once but it would have been even better if Alex had pushed the Reece James transfer harder. Years of ribbing Alex for his Reece James agenda came back to bite us as Chelsea's new top-scorer (???) blasted two wonderful goals through a porous Newcastle back line. More of a back squiggle than a line. More of a back vaccuum than a squiggle. A rather satisfying bench of zero points is exactly the kind of thing that pleases Trystan, and that is why he is good at FPL and I'm living the -4 life.
GAMEWEEK 11 TEAM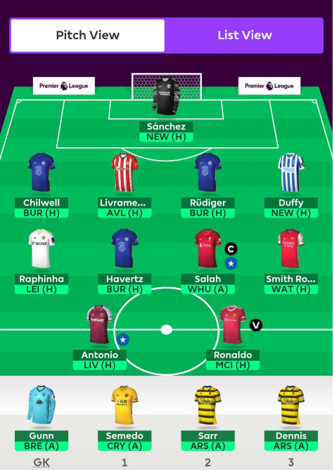 Formation: 4-4-2
Captain: Mo Salah
Vice-captain: Cristiano Ronaldo
Transfers made: Adama Traore -> Emile Smith Rowe
Point deductions: 0

No meeting again this week as Trystan continues to abscond from his decisions via the medium of "stag dos" and "weddings" et al. It's any excuse these days to stay away from our 30 minute+ deliberations as to whether to bench Raphinha or not depending on the direction of his private jet. Alex was quick to point out that Team TSZ had their best week without him, but seeing as they made Trystan's transfer anyway (Chilwell for 8 points) instead of Alex's (James for 21 points) the question is null and void. Somehow this squad keeps plugging away on a steady rise up the rankings and Cristiano Ronaldo's performance in midweek suggests their sticking with O português com trampolins nos joelhos (the Portuguese with trampolines for knees) could be the right one.

This week's decision is brought to you via a statement from acting majority shareholder Alex Sarwar:
"I've decided that Adama Traore's penchant for bench warming leaves me with no choice but to remove him from Team TSZ. In Traore's place comes Emile Smith Rowe on the back of two goals, an assist and 22 FPL points across the last two gameweeks. As loath as I am to bring in an Arsenal player, Smith Rowe's price-tag and his recent form makes him a worthwhile purchase. If only I'd listened to my gut last week, Reece James would be a Team TSZ player and our green arrow would be even greener!"
Excellent use of the oft-overlooked 'loath' there, I'm a big fan of that. For what it's worth, I was happy with the ESR transfer but think that long-term Youri Tielemans would be the better fit. Neither are exactly brimming with excitement but that's the kind of FPL season we're all having. Mo Salah is captain, forever.
For the rest of our FPL content, visit our Fantasy section!