FPL Gameweek 9 – Team TSZ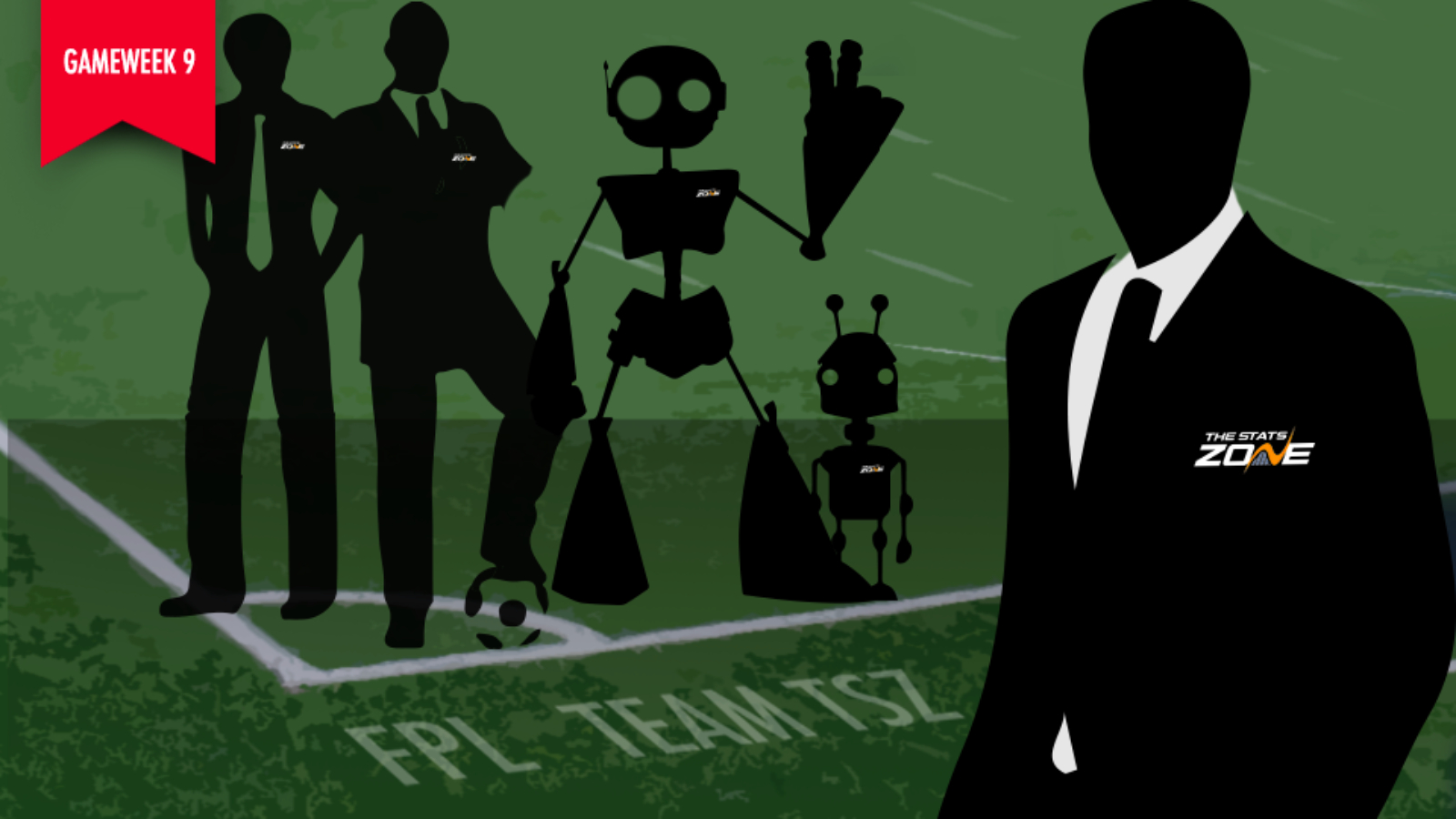 Once again this season, we've banded together to form our very own FPL site team, otherwise known as 'Team TSZ'. After finishing 1390 in the world in our debut campaign, how will we handle the pressure in the 'difficult second season'?
Decisions will be made collectively after polite discussion. 'Team TSZ' consists of:
Rob Esteva – Managing Director
Trystan Pugh – Sports Content Manager
Tim Blackwell – Chief Sports Data Scientist
HOW DID WE GET ON IN GAMEWEEK 8?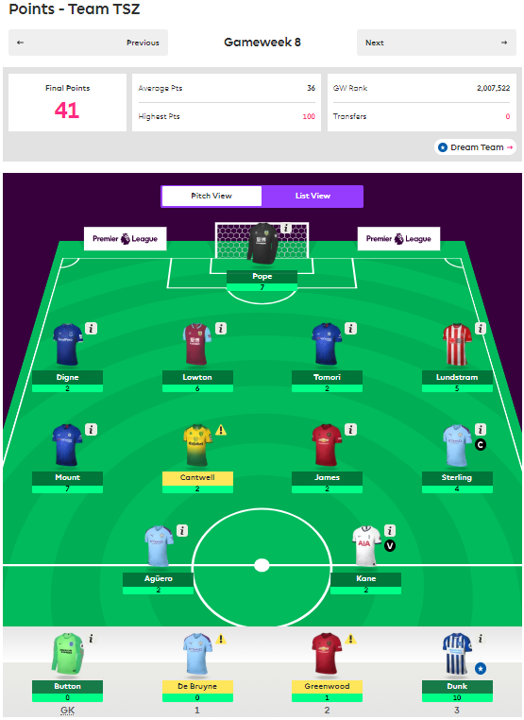 GW points: 41
GW average: 36
GW rank: 2,007,522
Overall rank: 376,210 (▲)
The international break has allowed all us FPL managers some time for reflection on one of the more dire gameweeks in living memory. Gameweek 8 saw the 100% attacking return streaks of Pierre-Emerick Aubameyang, Sergio Aguero and Callum Wilson all disappear behind what was a vastly entertaining weekend of REAL football, especially if your surname is Longstaff. Only three members of the 'higher echelons' of FPL players, Sadio Mane, Mason Mount and Tammy Abraham, posted decent scores in one of those weeks that your grandmother's team you set up for her on GW1 and promptly forgot about tops the world with 83 points. She likes David Luiz because of his funny hair.
Team TSZ scored a fairly decent 41 points and still managed a green arrow. All things considered, it could have been worse.
GAMEWEEK 9 TEAM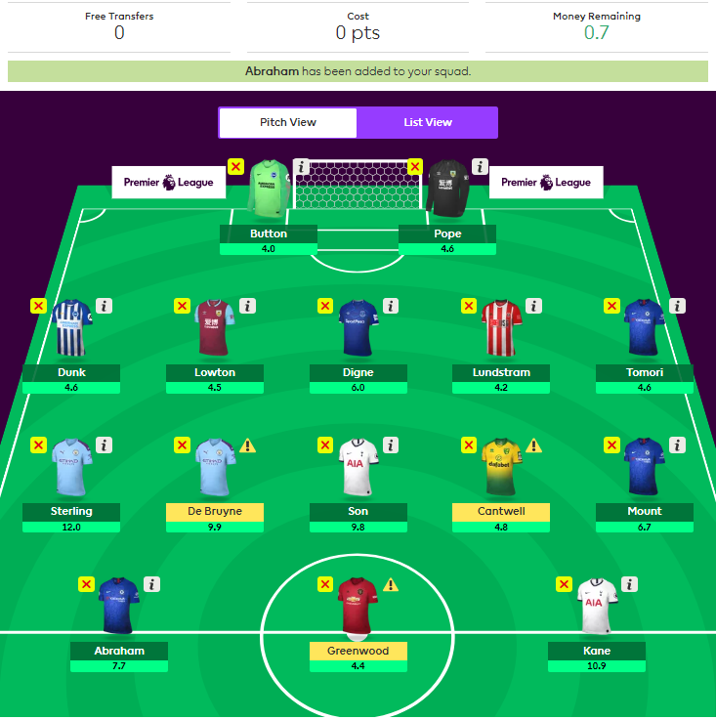 Formation: 3-4-3
Captain: Kane
Vice-captain: Sterling
Transfers made: 2 (James > Son / Aguero > Abraham)
Point deductions: 0
The first order of business this week was to bring in John McGinn, fresh from his record-breaking exploits over the international break that saw him become the first player to score a hat-trick under water. However, because Rob said that he wanted to bring McGinn in, both Trystan and Tim scoffed at the idea. They believe Team TSZ have missed the boat on McGinn. For those of you who've seen the Scotland vs San Marino game, a boat would have been useful. This appeared to hurt Rob's feelings, one can only take so much dismissal from their friends and co-workers (believe me I know), so they offered him an olive branch by suggesting Heung-Min Son as a suitable replacement. This did the trick, as the South Korean is one of two players whose posters he keeps on his wall in the office. Son's beaming face sits snugly next to a brooding Anthony Martial, both of them above his Bournemouth dartboard.
The team made the painful decision to swap out the rather costly Sergio Aguero, with Dan James the player they really wanted to cut. At the time of writing, I could not remember why they were cutting the game's top-scoring forward. Nor could they, when pushed for a response. Tammy Abraham seems a good option to bring in, but for Aguero, whom Tim insists is due his usual four goal haul at some point this season, it seems rash. Despite Trystan warning our podcast listeners away from Spurs assets, Team TSZ now own two of them. Despite saying that it would be worth switching to Aubameyang on our podcast, he remains frozen out from Team TSZ. Despite Liverpool going eight points clear at the top of the table, and despite goalkeeper Allison being close to a return, Team TSZ contain zero players from Merseyside. Apart from Lucas Digne, who has less clean sheets than Jamaal Lascelles. Despite my long and protracted use of italics, the team consistently ignore me.
Thanks for reading, and good luck in the gameweek!
For the rest of our FPL content, visit our Fantasy section!