December 17, 2021 4:23 PM
Last modified date: December 23, 2021 2:48 PM

Adam Evans
FPL Gameweek 18 – Team TSZ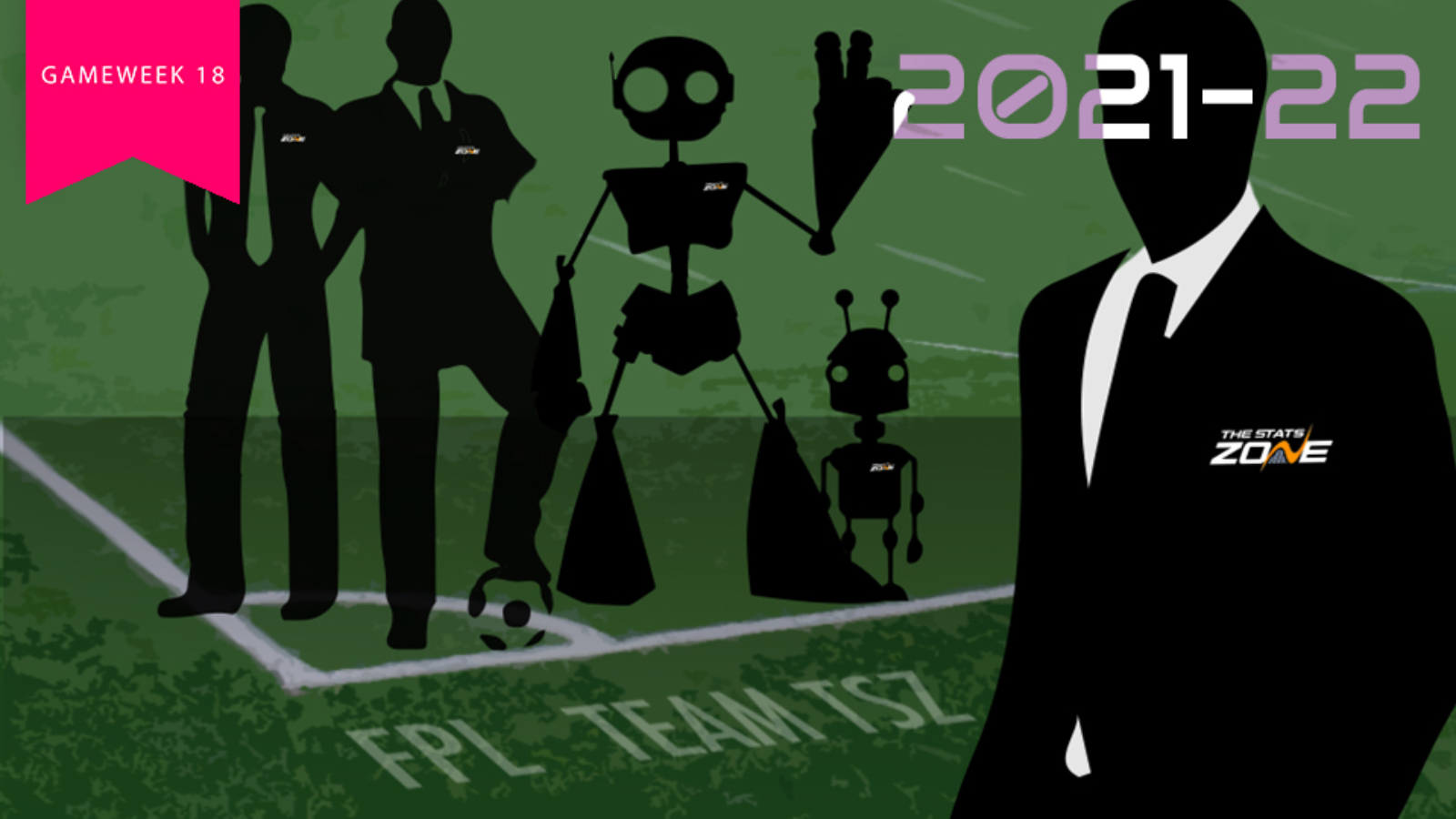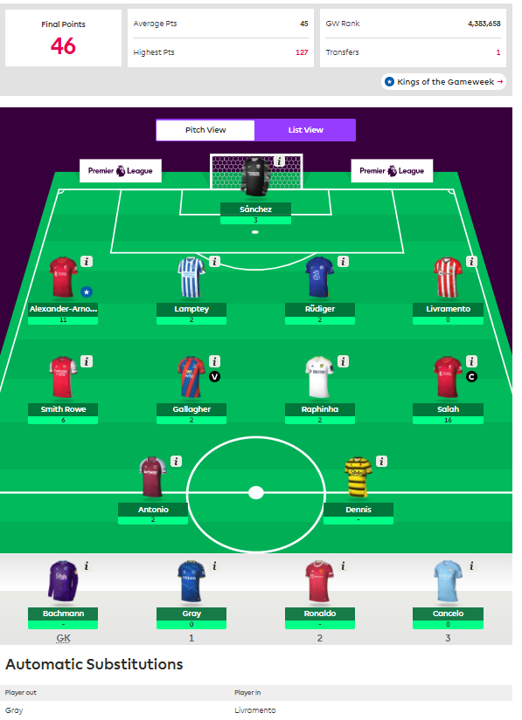 GW points: 46
GW average: 45
GW rank: 4,383,658
Overall rank: 421,783 (▼)
I have returned from my absence to present to you yet another average week in the life of Team TSZ. Thanks to Alex for taking over the reins in my stead! I wasn't on holiday, I simply forgot to turn up for the call. In fact, thinking back, I was probably enjoying a nice half pint of plum porter at a Christmas market whilst Alex and Trystan tried and failed to reach me. It was delicious! Yet the sweetest taste of all was that of peace, quiet: a lack of concern as to the location of Raphinha, the fitness of Diogo Jota or whether or not to bench Michail Antonio.
In my absence, Team TSZ plummeted to new depths with 10 players out. After getting through the first round of the cup by just one point last week, the team crashed out (hilariously) on goals scored in round two. "That is heartbreaking" said Alex after a long exhalation. It was a truly spectacular sigh. Sad, but not surprised, to reflect the times we live in.
GAMEWEEK 18 TEAM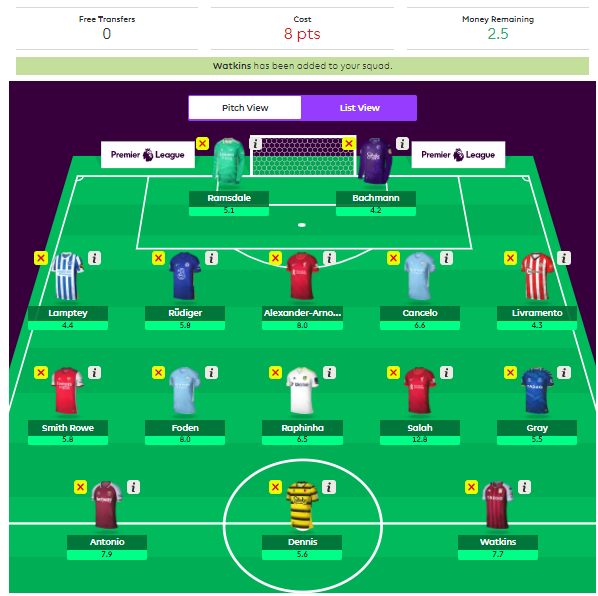 Formation: 3-4-1 (if we're lucky)
Captain: Cancelo
Vice-captain: Salah
Transfers made: 3 (Sanchez > Ramsdale / Gallagher > Foden / Ronaldo > Watkins)
Point deductions: -8
"I'm not going to pretend I'm a doctor" said Alex, halfway through a discussion about what 'inconclusive' means in regards to players' lateral flow tests. Good to hear! If only all of those not medically trained in the UK would stop pretending to be doctors.
I only have a series of 'what ifs' to report from Trystan and Alex this week, considering making any definitive transfers now would be lunacy as fixtures continue to disappear. Raheem Sterling is up for consideration, with Michail Antonio heading for the drop, but the guys may also Free Hit which seems wasteful to me. Trystan proposed a -8 instead of using the oft-disappointing chip, with a caveat that made me proud: "A minus eight is really a minus two this week, innit". Music to my ears.
Unfortunately, I already made my usual post-Match of the Day -4 to bring in a red-hot James Maddison before his price went up. What else do you expect from me? Maddison could still prove valuable when we get to finish the 2021/22 season in 2025 but imagine if I'd -4'd for a full starting XI this weekend? Stay tuned for news on my eventual -16 next week.
The proposed moves are: Robert Sanchez to an in-form Aaron Ramsdale, one-week-wonder Conor Gallagher to Phil 'bench-fodder' Foden and Cristiano Ronaldo to a resurgent Ollie Watkins. Trystan will give these the go-ahead just before the deadline, if we don't see a full circuit-breaker come in between now and then. Of course he could also forget altogether.
Joao Cancelo is captain in the afterthought punt of the season from the guys, who are clearly bored of their tried and tested ASS (Always Salah System).
For the rest of our FPL content, visit our Fantasy section!