December 03, 2021 5:18 PM
Last modified date: December 14, 2021 3:01 PM

Adam Evans
FPL Gameweek 15 – Team TSZ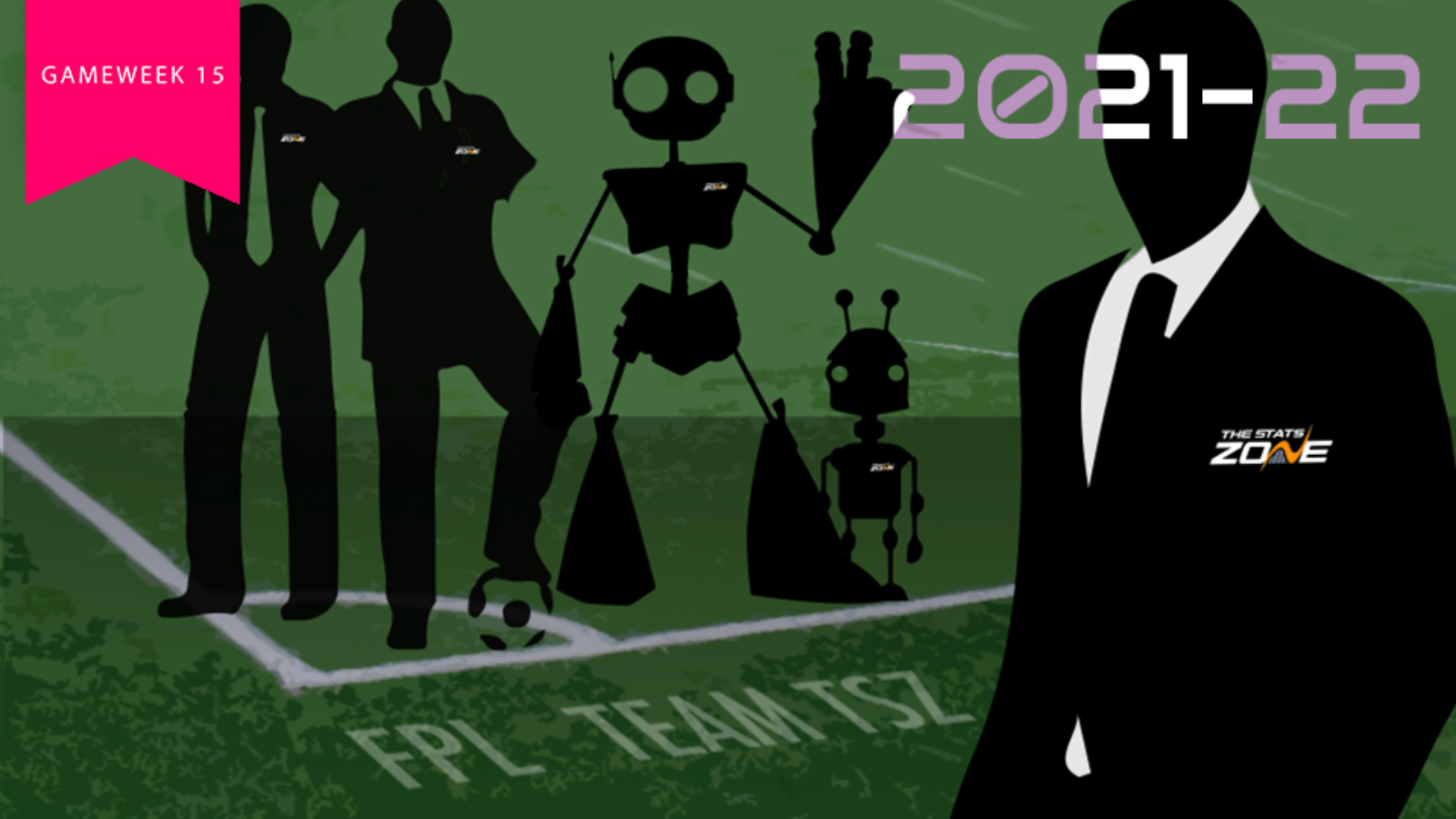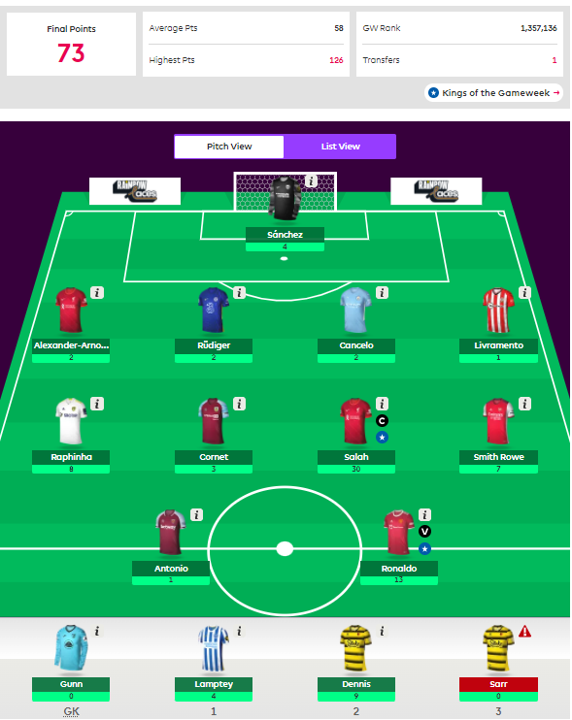 GW points: 73
GW average: 58
GW rank: 1,357,136
Overall rank: 315,266 (▲)
Not too shabby from Team TSZ despite a full 13 points sitting on the bench in new acquisition Tariq Lamptey and Emmanuel Dennis, who has seen more than half of his points wasted on the sidelines by Trystan and Alex this season. Captaining Mo Salah proved fool proof for the 11th straight game as the best player in the world right now grabbed another double-digit haul. Salah has blanked just once this season and at £13m he has finally reached a creditable price in FPL, unlike Cristiano Ronaldo who started way too expensively despite his historic double against Arsenal on Thursday. Yet another jammy Raphinha goal did a lot of the heavy lifting for the guys this week in a first green arrow for some time.
GAMEWEEK 15 TEAM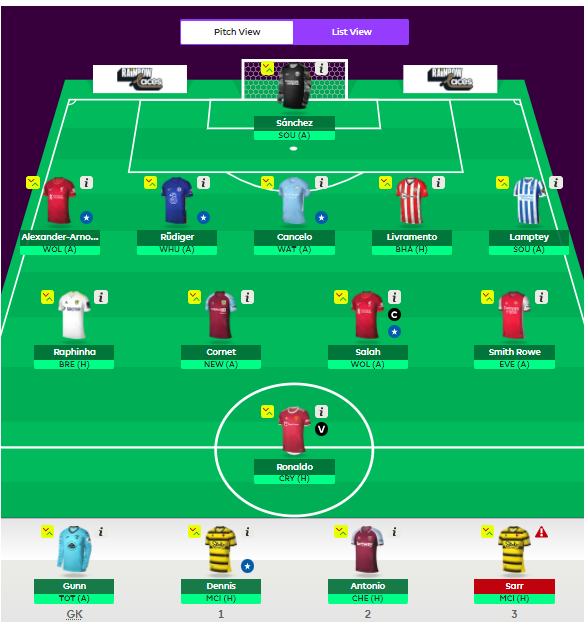 Formation: 5-4-1
Captain: Salah
Vice-captain: Ronaldo
Transfers made: 0
Point deductions: 0
The guys started the call lamenting how many points they had lost to benching Emmanuel Dennis, yet on the face of it he looks set to sit there once again this week at home to Manchester City. Watford have already upset their city rivals at… Hornet Lane? … Watford Park? … Elton John Stadium? … The name of Watford's ground escapes me.
Whilst I was lost in thought Trystan and Alex spent a few minutes complaining about Michail Antonio but there are so few options up front right now, a benched Emmanuel Dennis aside, this conversation found a 5-4-1-shaped dead end. Like a Christmas tree, you might say. Talk turned to the potential worth of United assets with Ralf Rangnick taking charge of his firs- VICARAGE ROAD! Watford's ground is Vicarage Road. Sorry, Hornets fans.
I'll level with you, readers. Trystan and Alex are rolling the transfer and the internet kept dropping out during the call. They might have said something really incisive but I doubt it. Dennis takes his place on the bench. Salah might as well tattoo 'Captain' on his arm at this point of the season. The incoming Africa Cup of Nations looks set to really throw the cat amongst the captains.
For the rest of our FPL content, visit our Fantasy section!