Who should be inducted into the Premier League Hall of Fame? TSZ decides...
It is a difficult time for sport, let alone the world in general, so for some light relief the TSZ staff have been asked for the two players they would induct into the new Premier League Hall of Fame, which is currently on pause due to the ongoing coronavirus pandemic.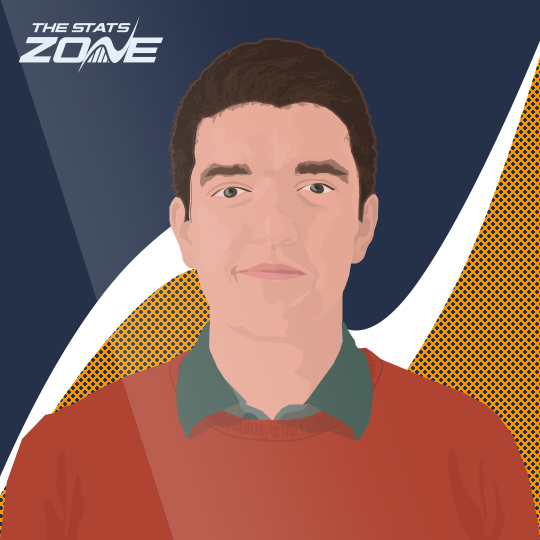 Steven Gerrard

I expect you were wondering at which point one of us would make a misstep in this TSZ-wide piece. Who would, in amongst the Henrys, the Bergkamps and the Shearers, pick the player to whom the Premier League was perhaps cruellest. Surprise! It's me - and I'm first up.
Steven Gerrard is the greatest Premier League player never to win the title, but he is part of the very fabric of football. While his infamous slip will live on in the chants of idiots, he was not the reason Liverpool failed to win their first Premier League title back in 2014 – Liverpool lost to Southampton and Hull that season - but the epitome of a talisman the likes we will rarely, if ever see.

The passion in this clip is heart-breaking on a human level. Steven Gerrard's brilliant Premier League tragedy transcended footballing tribes, for the most part.
A one-club player was already exceptionally rare in his day, and to carry the hopes of one of the world's most supported teams squarely on his shoulders in an almost 20-year period where LFC's squad was simply not up to scratch should count for something. You've heard all these reasonings before in the countless Lampard vs Gerrard debates. They are two vastly different players who played in different circumstances. Frank Lampard deserves to be on this list too for obvious reasons, and he and Gerrard's legacies seem destined to be entwined forever, but Gerrard produced more of those sporting moments that last in the memory.

Wayne Rooney
While not yet retired, the chances of Wayne Rooney returning to the Premier League look slim. Then again, in these apocalyptic times, the chance of anybody returning to the Premier League is certainly in the 'maybe pile'.
For a certain generation watching the first division of English football, Wayne Rooney was the poster-boy of Manchester United's dominance. Second only to Alan Shearer in the Premier League goal charts (208), England's all-time top-scorer is also third on the list of Premier League assists – making it a toss-up between he and Frank Lampard for the overall most effective player in the history of the league.
If the argument against Gerrard is that he never won the Premier League, then I wonder what the excuse will be for dismissing Rooney. Under Sir Alex Ferguson, Rooney won the Premier League five times and became the all-time top-scorer of the world's most famous football club. Furthermore, he scored if not the best, then certainly one of the most iconic goals of the Premier League era. Beat that.

Yet, it seems that Rooney is destined to be one of those players we look back on with much more acclaim than we ever did whilst he was playing in the top flight. His quietly confident demeanour may have kept from being a real superstar in the eyes of many but his story reflects that age-old romance of an impossibly young, raw talent bringing his childhood dreams to life.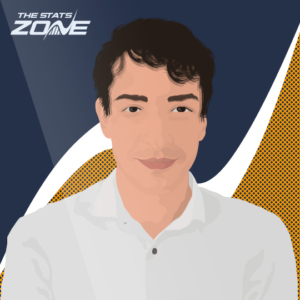 Thierry Henry

For me, the best striker to grace the Premier League. The Frenchman had it all with pace, precision, skill, strength and the ability to always conjure up a goal when Arsenal needed one. 175 Premier League goals and 74 assists in just 258 appearances, four Golden Boots and two Player of the Season awards alongside his two Premier League titles, Henry was a key part of the Arsenal "Invincibles" side who went the entire 2003-04 season undefeated.
Henry was responsible for some memorable goals during his time in the Premier League, such as this volley against fierce title rivals Man Utd. He also scored this solo goal against North London rivals Spurs, picking up the ball in his own half to score after a magnificent run. He averaged 0.68 goals per match during his time in the Premier League, a higher average than the likes of Alan Shearer and Andy Cole.
The Gunners legend accrued four Player of the Month awards during his time in the English top flight, along with an overall tally of 157 wins and just 39 losses from 258 games. The "Invincibles" of 2003-04 is considered arguably the greatest ever Premier League side. For Henry to be crowned the Player of the Season that year, this surely warrants him to be immediately inducted into the Premier League Hall of Fame.
Ryan Giggs
Second on the all-time Premier League appearance list, Ryan Giggs has immortalised himself in Premier League royalty for his achievements at Man Utd. Overall, Giggs made 632 Premier League appearances for the Red Devils stretching back to the beginning of the newly-created top flight in 1992 and playing on for another 22 years until he retired in 2014. The left winger racked up a total of 162 assists during his Premier League career, supplying a mammoth 1,226 crosses.
Giggs also scored his fair share of memorable Premier League goals. You can view a number of them here. Overall, the Welshman scored a total of 109 goals from midfield, proving a vital cog in the Man Utd engine that was so dominant in the English top division for so many years.
However, it is Giggs' overall achievements with United that stand out the most. An unprecedented 13 Premier League titles with his first coming in the inaugural 1992-93 season and his final one coming in 2012-13, Sir Alex Ferguson's final year in charge of the club. That is a record that will likely not be bettered in Premier League history. He was an ever-present through Man Utd's glory years in the top flight and his absence is still felt now by the red side of Manchester. There is no doubt whatsoever for me, about Ryan Giggs going into the Premier League Hall of Fame. It should rightly be guaranteed.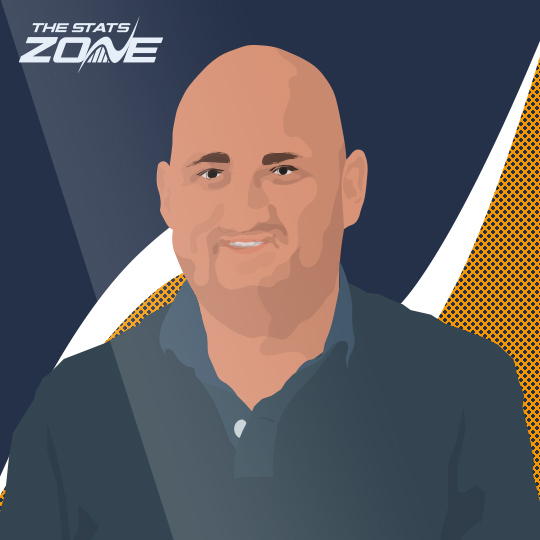 Alan Shearer
There are numerous worthy contenders for the first two spots in the Premier League Hall of Fame but none more so than Alan Shearer. The Newcastle legend retired back in 2006 but his record of 260 Premier League goals still stands to this day and may never be broken. At the time of writing, he has scored 52 goals more than any other player in Premier League history with Wayne Rooney his current nearest competitor with 208.

What makes Shearer's feat even more impressive is that he scored the majority of those goals in an under-achieving Newcastle side. He notched 112 for Blackburn, helping them to the Premier League title in the 1994-95 season before he moved for a then world-record fee of £15m to his boyhood club, Newcastle. On Tyneside, he found the back of the net 148 times in the league. Some of the goals he scored are still remembered to this day with a selection of his best goals below:

The strikes against Everton and Aston Villa were particularly memorable, with Peter Schmeichel's reaction to the goal against Villa painting a picture of how good it was. The video above shows a variety of different types of goals and that highlights the player he was. He could be a poacher, he could rifle them in from distance, he could score from the spot, he could score with his head. Shearer was the all-round package and should rightfully take his place in the Premier League Hall of Fame.
Frank Lampard
My second pick is slightly left-field. I was torn between Thierry Henry and Frank Lampard but went with the latter. Lampard was not always well-liked during his career and was probably under-appreciated by England fans. However, his record speaks for itself and Lampard had an incredible knack of arriving late into the box. He mastered this and scored so many goals by getting on the end of a ball that was pulled back from a wide position. He was technically superb with both feet and knew how to finish, which saw him notch 177 Premier League goals for West Ham, Chelsea and Manchester City.
That total makes him the highest-scoring midfielder in the history of the Premier League which is no mean feat, especially when you look down the list of all-time scorers and see the amount of talent behind Lampard. To this day, he is Chelsea's record goal-scorer with 211 in total and that is a total that is likely to stand for some time. Lampard had to deal with jibes about his physique throughout his career but it did not faze him and certainly did not stop him performing at the highest level.
"Super Frank" was not only capable of scoring when arriving late into the box but struck the ball so well that he was capable of firing in from distance which several of the goals below highlight:

He may not get the credit he deserves among the general public but Lampard's record speaks for itself and he should be acknowledged as the second inductee into the Premier League Hall of Fame.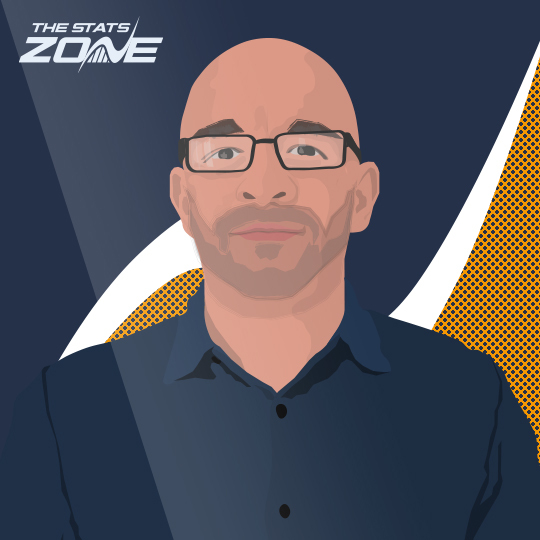 Alan Shearer

There may be no surprises with this selection, but how can Alan Shearer – the most prolific striker in Premier League history – be omitted from anyone's list?
Shearer's haul of 260 Premier League goals whilst playing for Blackburn Rovers and Newcastle United see him as the all-time top scorer in the competition and it's a formidable total that does not look like being surpassed anytime soon.
The Geordie legend was an imposing prospect for any opposition team and was often referred as a classic English centre forward.
Strong in the air, he possessed lethal power in his right foot which led to many thundering strikes – as seen in this clip which highlights four of his finest Premier League goals.

A personal favourite of mine is his goal against Everton – not least because I'm a Liverpool fan (sorry TSZ managing director Rob for bringing this one up – Rob was at that game supporting his beloved Everton).

He was not just a prolific scorer though, as his strength often enabled him to hold the ball up and bring others into the game.
Let's ignore the fact that he does not have a trophy cabinet bursting with club honours. This is an individual award and his outstanding season-upon-season prolific goalscoring record speaks for itself.
You don't have to be a Blackburn or Newcastle fan to fully appreciate what impact Shearer had on the Premier League – he has left a huge legacy which should see him inducted into the Premier League Hall of Fame.

Eric Cantona
Alex Ferguson made the shrewd decision to swoop in and sign Eric Cantona from Leeds United for £1.2 million in November 1992 and it proved to be one of the best pieces of business that the legendary Scottish manager was to make in his career.
Prior to Cantona's arrival at the club, Man Utd hadn't won the league title since 1967, but all of that was soon to change with the signing of Cantona being a huge catalyst in them winning the inaugural Premier League title in 1992-93. More success followed and in total he helped United to win four league titles in five seasons.
The enigmatic French forward wasn't the most prolific of goalscorers but it was his knack of producing goals at pivotal moments that was a highlight of his time in Manchester and this clip shows a selection of his finest goals in the Premier League.

Manchester United went on to win many more trophies after Eric had departed but his influence on the likes of David Beckham, Paul Scholes, Ryan Giggs and Gary Neville certainly helped to pave the way for so much of their glory in future years.
Cantona didn't have a particularly long career in the Premier League but the impact he had was hugely significant, not only for Manchester United but for the competition as a whole. I'm of an age where I clearly remember those times and think Eric Cantona is a worthy inductee into the Premier League Hall of Fame.
ROB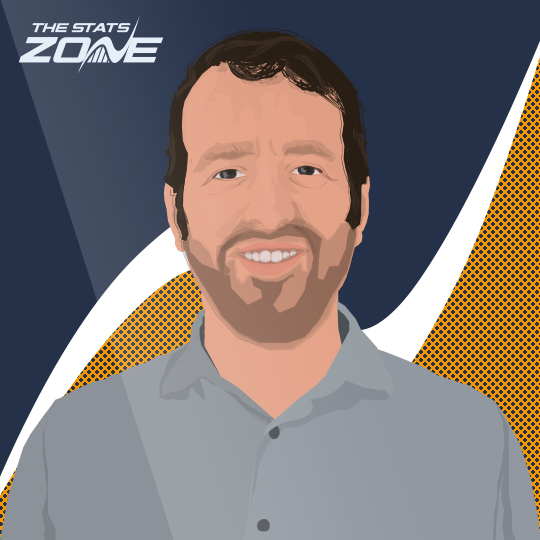 Ryan Giggs

Two of the key factors that go into this decision for me is brilliance and longevity with the two intertwined. Producing world class football season after season is fundamental and that can only lead to Ryan Giggs for me. 632 Premier League appearances is an incredible feat – beaten only by Gareth Barry who I have great admiration for but doesn't make this list (!) – and throw in his 109 goals and 162 assists for good measure.
Giggs was unplayable at his peak (see this beauty against Arsenal in the FA Cup) and that was just one of many stunning moments the Welsh Wizard produced.

He gained even more respect in my eyes for the way he adapted his play as he lost some pace yet was still an important cog in the Man Utd team. That is something that many players struggle to do as they play through their 30s. Giggs managed to continue playing at a high standard throughout before bringing a glittering career to an end at the age of 40 in May 2014. There will be players who rank statistically better than Giggs in many areas, but few come close to his brilliance and list of honours over a stunning 20-year period that helped make the Premier League and Man Utd what they are today.
Alan Shearer
We have seen so many sensational forwards in the Premier League, it really is a tough task picking between the likes of Thierry Henry, Sergio Aguero, Ian Wright, Wayne Rooney, and Andy Cole. The one that stands above them all in my eyes is Alan Shearer for his 260 goals – as I type….52 more than Rooney in second place who is unlikely to add to that tally and 80 more than the nearest active player in Sergio Aguero (180).
I have two recurring football nightmares that frequently haunt me as an Evertonian. The first is Gary McAllister's ridiculously late free-kick goal to win the Merseyside derby in 2001 which I was sat right in line with. The second was this:

Less painful from a rivalry perspective but more due to the circumstances of the game. The first and only time I have been to St. James Park' (I'm still not ready to return) where Joseph Yobo was sent off after 22 minutes following Kevin Campbell's 17-minute goal to put Everton ahead. The Toffees battled bravely before an 86th-minute scrambled equaliser and then that Shearer stunner.
It has to be technically the best goal he ever scored and there were lots of them. What impresses me most about Shearer is that while he played in a title-winning team at Blackburn, a big chunk of his career was at his beloved Newcastle who were not one of the best teams around for a long period of his time there. Yet he still scored goals. I cannot punish him in my voting for not having won honours, yet I'll reward him for being the Premier League all-time greatest ever goalscorer and being just as loyal as he was brilliant.
TRYSTAN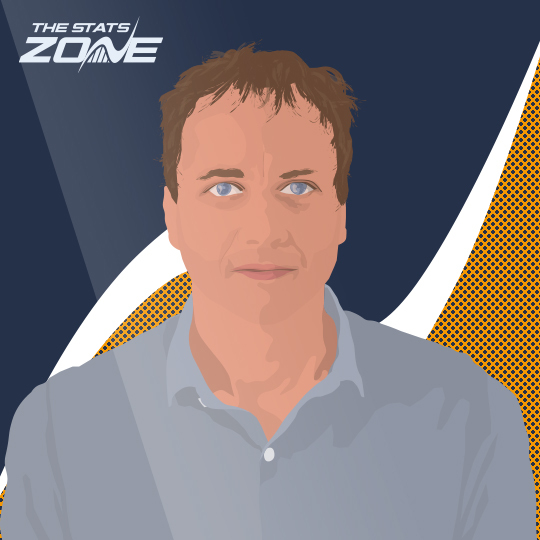 Peter Schmeichel
A goalkeeper is never a trendy pick, but in my eyes Schmeichel is just as deserving as all of the above mentioned outfield players. And it's not easy for me to say that.
Growing up as a Liverpool fan during a sustained period of near total dominance for Man Utd in the English game was, well, trying at the best of times. For me, Schmeichel epitomised what made Fergie's men so formidable - he was relentless in the demands he placed on his teammates, he was consistently, annoyingly brilliant, and he was a winner. As were so many others who wore the United shirt in the 90s and 00s. God I hated them.
The great Dane was a perfect example of a goalkeeper who could intimidate strikers. You could almost sense the hesitation when an attacking player was through on goal, with Schmeichel bolting out of the area in lightning quick speed and somehow making himself block the entire circumference of the goal. He even showed some skill at the other end of the pitch, scoring for four different clubs during his career, including this Premier League strike for Aston Villa. Decent tekkers!
It is a testament to Schmeichel's greatness that many of the most memorable goals scored during the span of his career were against him. You think of Shearer's first-time volley against Villa, or Davor Suker's exquisite chip during Euro 96. Those goals were elevated because they were scored against one of the greatest goalkeepers in the history of football. Peter Schmeichel is fully-deserving of a HoF place, and I'm now going to lie down and pretend I didn't write any of this.
Dennis Bergkamp
Now this is a lot more fun to write, because Dennis Bergkamp was simply a joy to watch regardless of where your allegiances lay. His highlight reel is arguably unmatched in the Premier League era, with the mercurial Dutchman capable of scoring some frankly preposterous goals during his trophy-laden stint at Arsenal.
I vividly remember his touch for that goal against Newcastle being one of those moments that me and my mates would try and replicate, and I've no doubt it was the same in playgrounds up and down the country. I'm sure glad there is no video evidence of my efforts, mind.
Fellow Gooner Thierry Henry rightly gets the plaudits he deserves and is undoubtedly a prime candidate for the Hall of Fame himself, but for me, Bergkamp lit up the Premier League stage in a way that few others did. Plenty of his ex-teammates - Henry included - count the Dutchman among the most talented players they have played alongside, and his legacy is synonymous with the most the successful period in the Gunners' history.
Bergkamp is a prime example of a player who should not be judged on his strike-rate alone, for a glance at his numbers would perhaps leave a stats-lover slightly underwhelmed. He was far more than a goalscorer. For sheer technique, grace, vision and in his ability to create memorable moments, there are few who can hold a candle to Bergkamp and for that reason, he's a Hall of Fame shoe-in in my book!