November 30, 2022 5:53 PM
Last modified date: December 19, 2022 12:00 PM

Trystan Pugh
All Lionel Messi's FIFA World Cup goals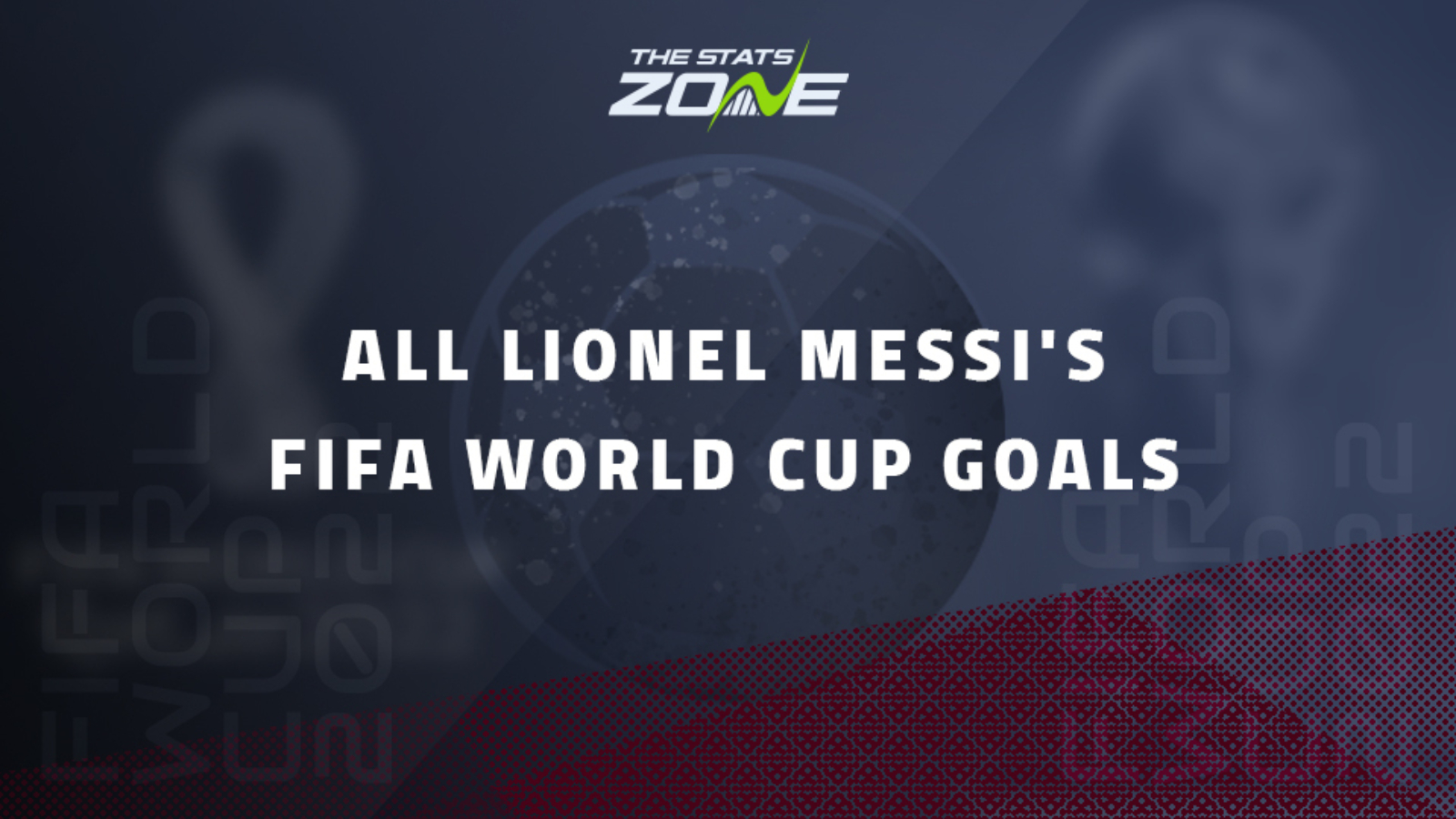 Click here for our 2022 FIFA World Cup homepage, including fixtures, TV details and tournament stats!
This could well be Lionel Messi's final FIFA World Cup and if it is, he at least managed to bow out as a world champion but there may also be a burning desire to continue in four years' time in the United States as he looks to add to his goalscoring tally of 13 FWC goals.
Messi has scored his goals across four tournaments thanks to his seven efforts in Qatar which saw him average a goal per game. That ensured this was his best tournament to date on a personal level with his previous best effort coming in Brazil in 2014 when he scored on four occasions.
Below is a table of all of Messi's goals in FWC matches and all of those can be viewed further down the page. This will be updated as and when the Argentine adds to his goalscoring tally.

GOAL 2 - VS BOSNIA-HERZEGOVINA, 2014
GOAL 4 - VS NIGERIA, 2014
GOAL 5 - VS NIGERIA, 2014
GOAL 6 - VS NIGERIA, 2018
GOAL 7 - VS SAUDI ARABIA, 2022
GOAL 9 - VS AUSTRALIA, 2022
GOAL 10 - VS NETHERLANDS, 2022
GOAL 11 - VS CROATIA, 2022
GOAL 12 - VS FRANCE, 2022
GOAL 13 - VS FRANCE, 2022