December 14, 2021 4:10 PM
Last modified date: December 14, 2021 4:19 PM

Alex Sarwar
FPL Gameweek 17 – Team TSZ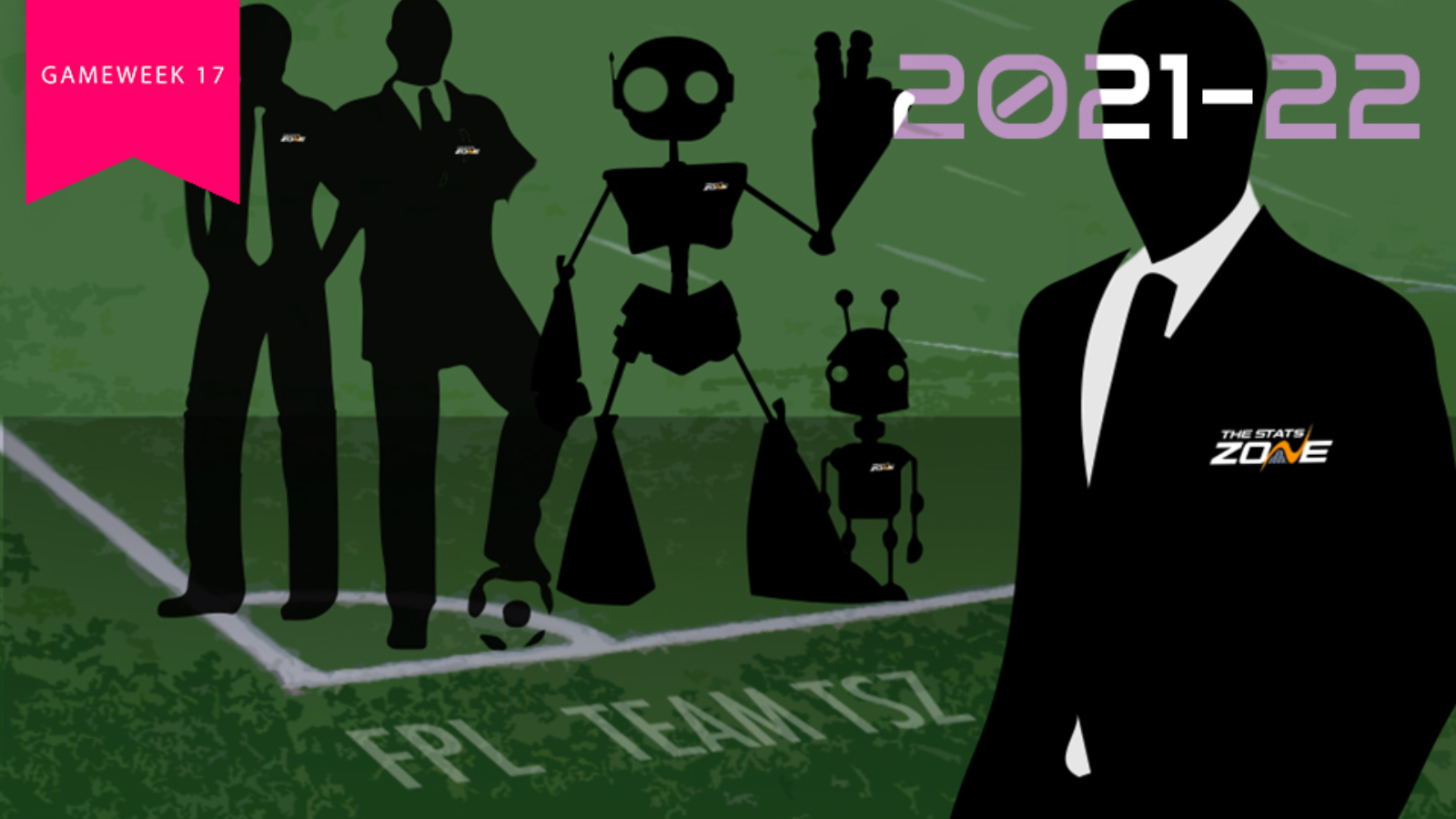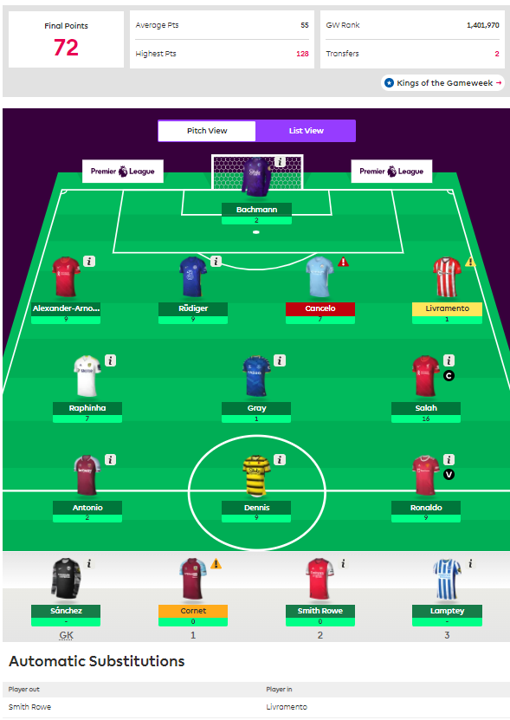 GW points: 72
GW average: 55
GW rank: 1,401,970
Overall rank: 332,210 (▲)
A green arrow (yes you heard me right) greeted Team TSZ in Gameweek 16 with a more than respectable score of 72, an increase of 17 upon the average score. This came despite the miserable FPL performance of Demarai Gray, who blanked on his Team TSZ debut. The transfer in of goalkeeper Dan Bachmann however, was starting to look like a masterstroke until Watford decided to 'do a Watford' and concede twice late on to blow the Austrian stopper's clean sheet. More importantly, the cup dream is alive and kicking after a dramatic first-round encounter. Despite the best efforts of Conor Gallagher to spoil the party, Team TSZ advanced to the second round by virtue of a single point. Never one to get carried away, I have already given the order to dust our suits off for a virtual trip to Wembley, such is the magic of the FPL Cup! Arguably the biggest shock of Gameweek 16 is that Emmanuel Dennis actually found himself among the Team TSZ starting line-up in a week that saw him among the points once again.
GAMEWEEK 17 TEAM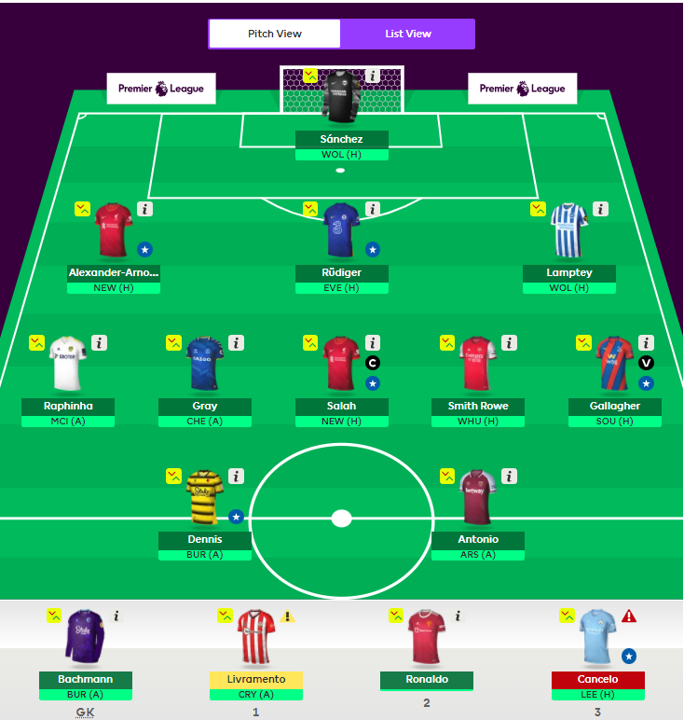 Formation: 3-5-2
Captain: Salah
Vice-captain: Gallagher
Transfers made: 1 (Cornet > Gallagher)
Point deductions: 0
Whilst Adam was out of the house, we assume at the tailors being fitted for a new suit in preparation for the FPL Cup final, Trystan and I were busy attempting to mastermind a second successive green arrow. The news of Man Utd's match against Brentford being postponed left us with no option but to use a transfer swapping out one of our injured players in a bid to field 11 starters with Cristiano Ronaldo consigned to the bench. With precious little in the bank and a dearth of budget midfield options, we swallowed our pride and finally brought in Conor Gallagher, just a shame it was one week too late! No debate was needed regarding the captaincy, Mo Salah retains the armband ahead of Newcastle's visit to Anfield. Safe to say, a classic defensive performance from an Eddie Howe managed side would be much appreciated! When we say "classic defensive performance", we mean one which sees them leaking plenty of goals.
For the rest of our FPL content, visit our Fantasy section!