December 30, 2022 11:40 AM

The Stats Zone
FPL 2022-23 | Gameweek 18 | Team TSZ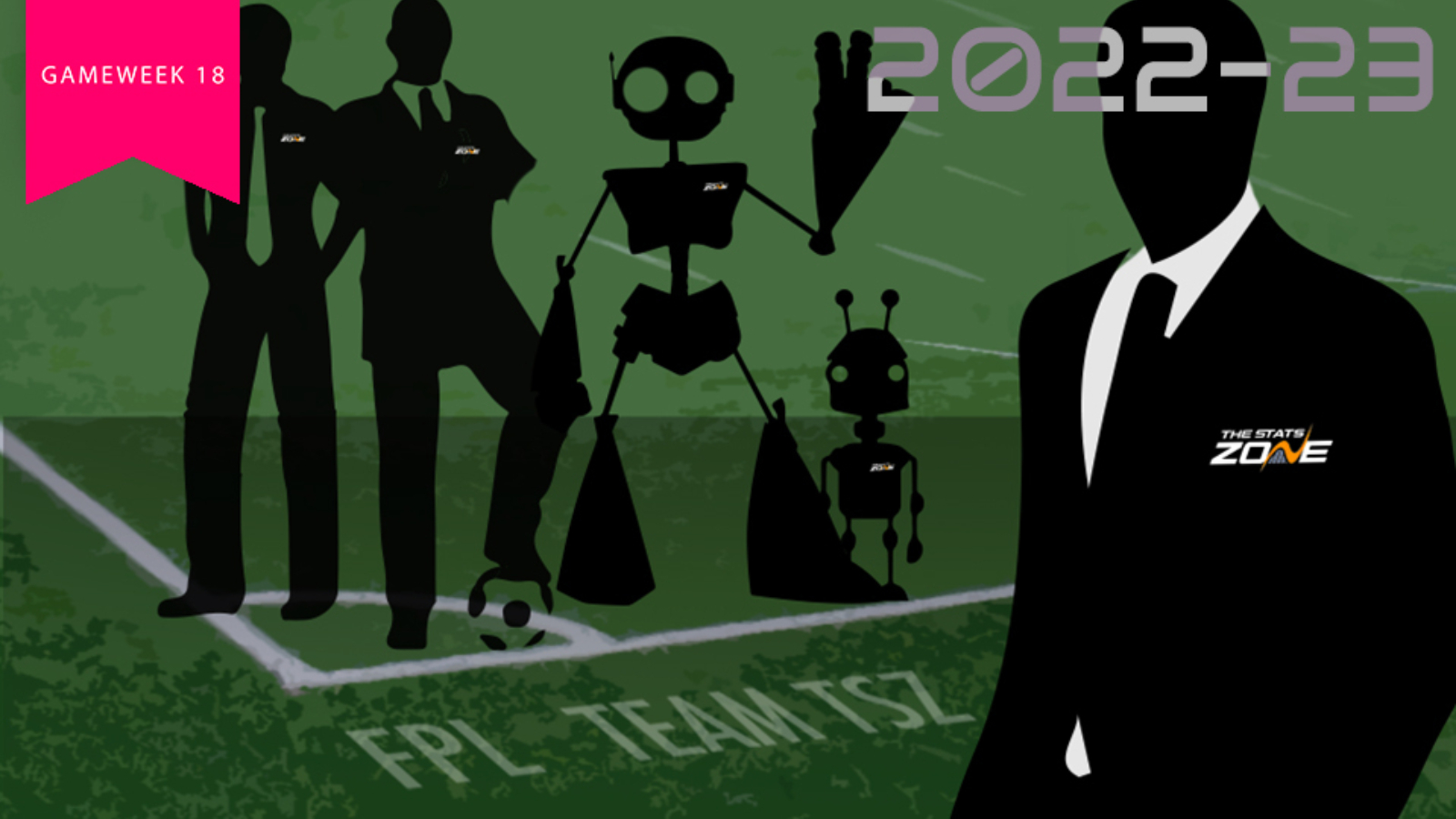 Click here for today's sports betting tips from our expert analysts!
'Team TSZ' is a collective FPL team where tough decisions are made during uncompromising board room meetings. Team TSZ finished a lofty 1390 in its debut year, and since then it's been a steady decline into abject mediocrity. However! We are back for our fifth season and hopes are high that we can turn the ship around. This time around, we'll be recording our conversations for your viewing/listening pleasure. We're not sure this is a good idea but we'll see how it goes!

'Team TSZ' consists of:
HOW DID WE GET ON IN GAMEWEEK 17?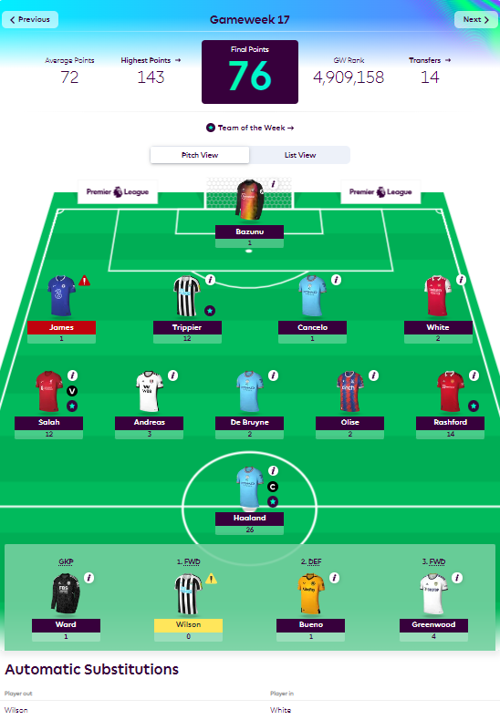 GW points: 76
GW average: 72
GW rank: 4,909,158
Overall rank: 446,811 (▼)
GAMEWEEK 18 TEAM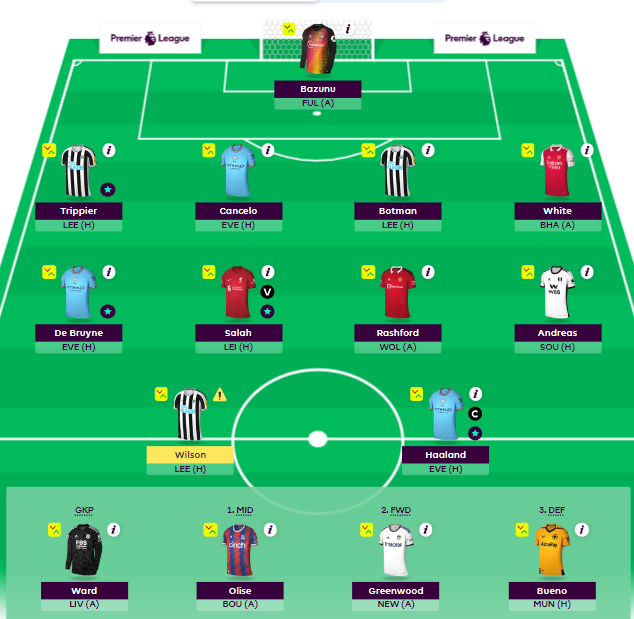 Formation: 4-4-2
Captain: Haaland
Vice-captain: Salah
Transfers made: 1 (James > Botman)
Point deductions: 0
For the rest of our FPL content, visit our Fantasy section!