FPL Gameweek 26 – Team TSZ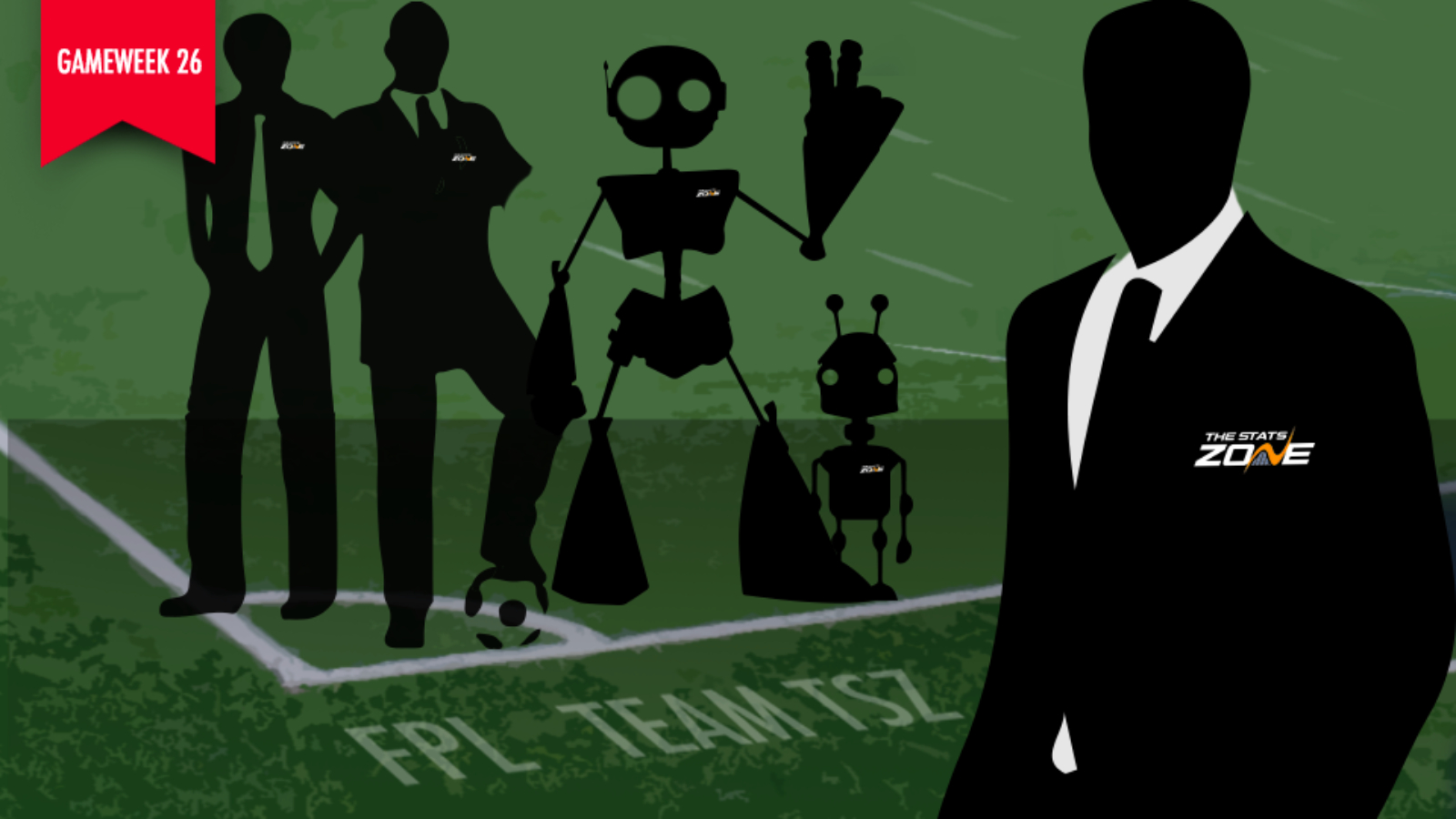 Once again this season, we've banded together to form our very own FPL site team, otherwise known as 'Team TSZ'. After finishing 1390 in the world in our debut campaign, how will we handle the pressure in the 'difficult second season'?
Decisions will be made collectively after polite discussion. 'Team TSZ' consists of:
Rob Esteva – Managing Director
Trystan Pugh – Sports Content Manager
Tim Blackwell – Chief Sports Data Scientist
HOW DID WE GET ON IN GAMEWEEK 25?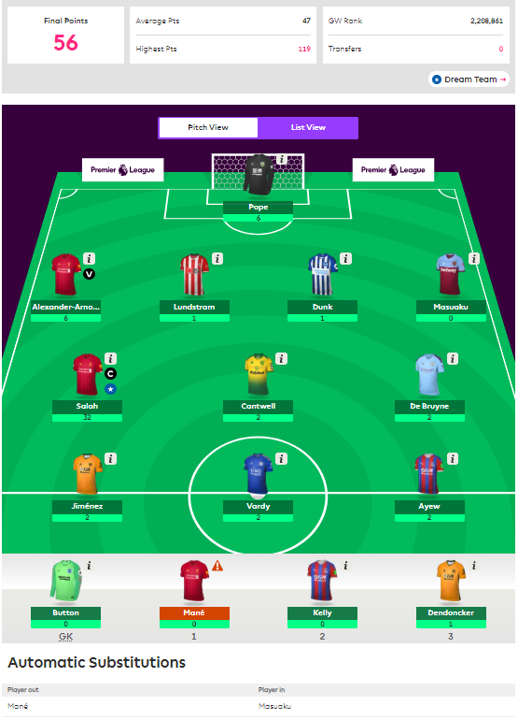 GW points: 56
GW average: 47
GW rank: 2,208,861
Overall rank: 219,754 (▼)
In a week that saw Liverpool go 21 points clear at the top of what should be their Premier League come May, or late February at this rate, a captained Mohamed Salah gave Team TSZ their third successive above-average points haul (although the last two gameweeks have both resulted in minor red arrows). Trystan, Tim and Alex assure me that they have last year's 1390th in the world placing in their sights for the remainder of the season but their gap to that from current ranking 219754 is wider than Jose Mourinho's Sunday smile.
Spurs' new forward Steven Bergwijn looks to be a bandwagon worthy of riding, which is no surprise to me. The Dutch superstar was a constant nuisance to my Fallowfield FC side during a spell of three consecutive Champions League finals against Barcelona between 2025 and 2027 on Football Manager back in the day. I and my assistant Gareth Barry never did quite manage to sign him.
Without Salah's 32 points, this would have been a very different week indeed, but Team TSZ have navigated another gameweek here and live to fight another day with a few suspect players in their ranks.
GAMEWEEK 26 TEAM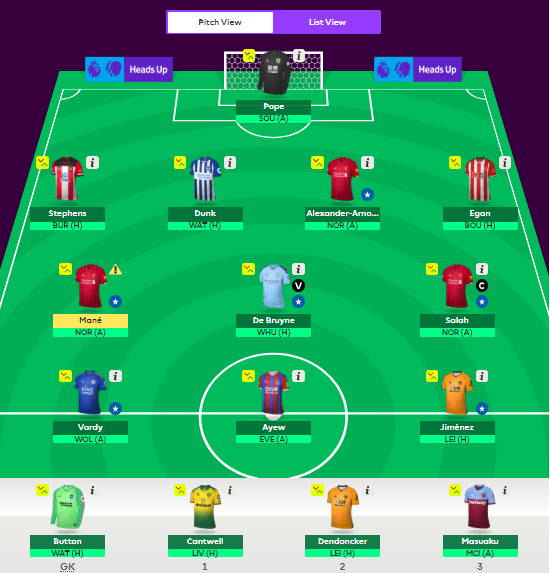 Formation: 4-3-3
Captain: Salah
Vice-captain: De Bruyne
Transfers made: 2 (Lord Lundstram > Egan / Kelly > Stephens)
Point deductions: 0
Thanks for reading, and good luck in the gameweek!
For the rest of our FPL content, visit our Fantasy section!