May 13, 2022 5:02 PM
Last modified date: May 20, 2022 1:04 AM

Adam Evans
FPL Double Gameweek 37 – Team TSZ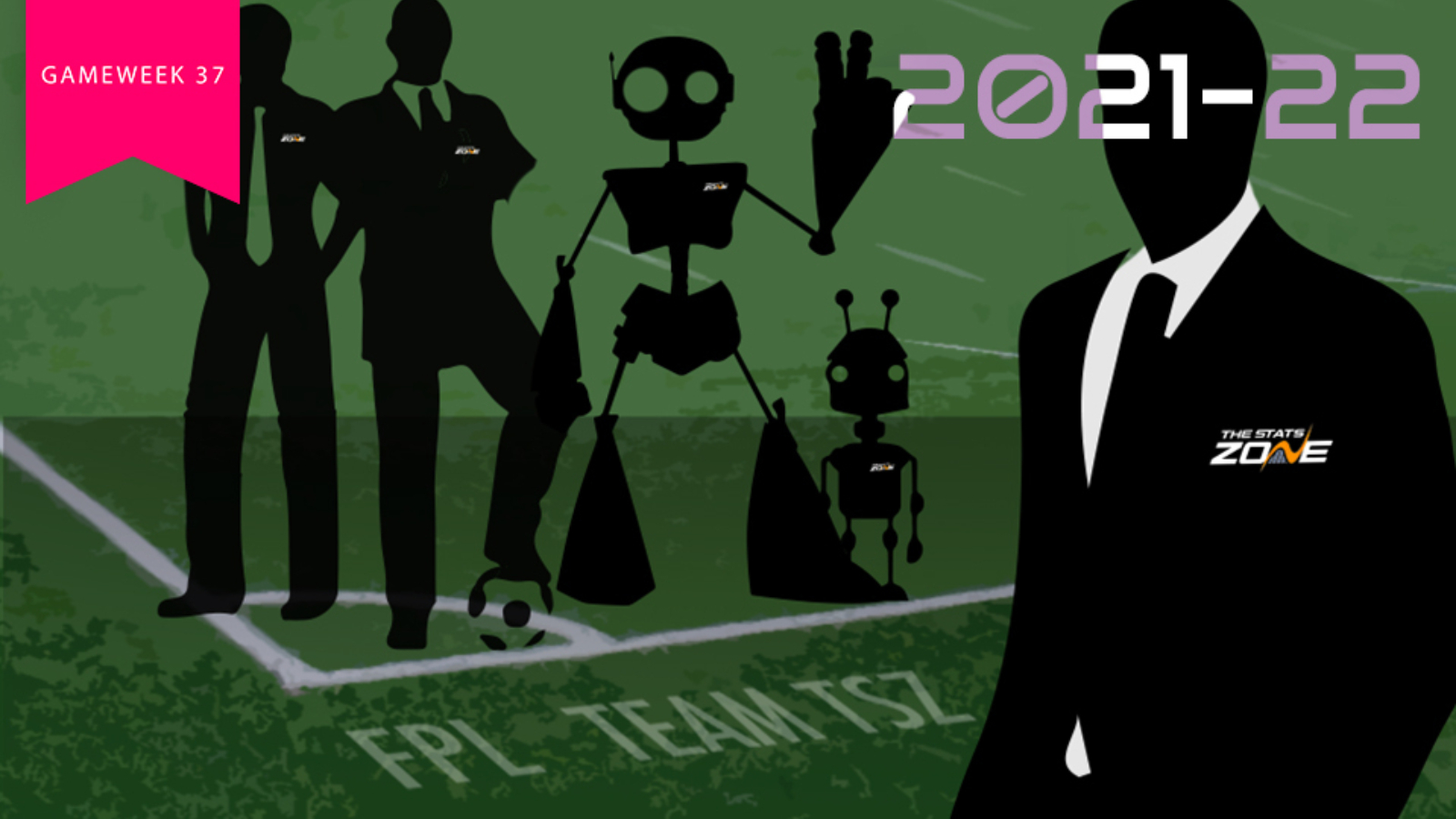 Click here for today's sports betting tips from our expert analysts!
'Team TSZ' is a collective FPL team where tough decisions are made during uncompromising board room meetings. Team TSZ finished a lofty 1390 in its debut year, and followed that up with a respectable 88178 in its second season. we don't talk about the third season. How will the fourth season go? Stay tuned!

'Team TSZ' consists of:
HOW DID WE GET ON IN DOUBLE GAMEWEEK 36?
GW points: 112
GW average: 79
GW rank: 1,034,556
Overall rank: 242,876 (▲)
Team TSZ bagged a respectable 112 points from their Bench Boost in Double Gameweek 36 but it could have been so much better. The team fell just outside the top 1m for the gameweek, suggesting that the difference between owning Kevin De Bruyne or not has been stark this week – commiserations to those of you who have seen family leagues blown apart by the Belgian. Captaining Trent Alexander-Arnold ahead of Mo Salah was the right call but, unfortunately, captaining Alexander-Arnold ahead of last week's flop Joao Cancelo was the wrong move so these things even themselves out in the end.
Team TSZ sit inside the top 250k and with two gameweeks to go with no chips left to play, it would take a small miracle to see them move much higher. Disappointing, is the word I'd use. I can't write some of the words Trystan and Alex have used.
DOUBLE GAMEWEEK 37 TEAM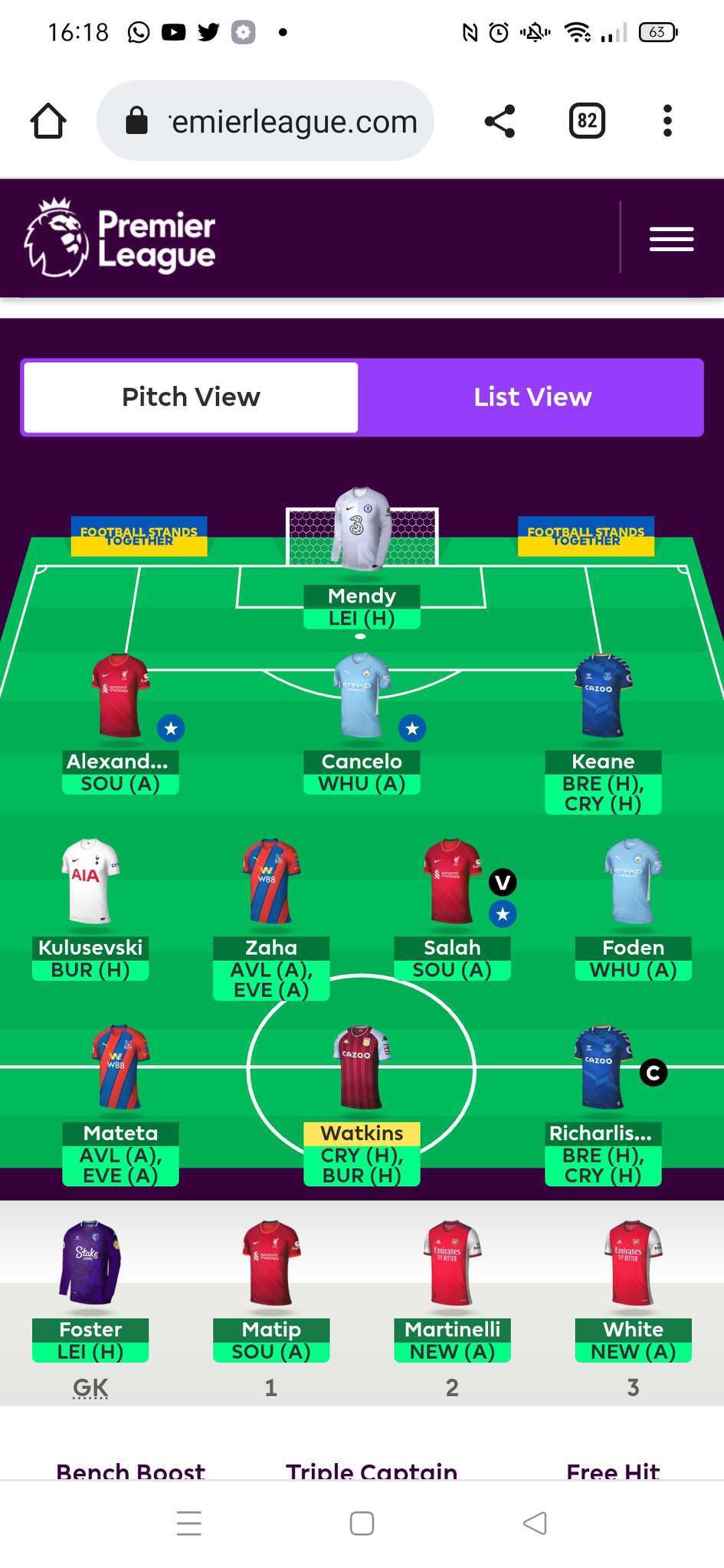 Formation: 3-4-3
Captain: Richarlison
Vice-captain: Salah
Transfers made: 1 (Bernardo Silva > Zaha)
Point deductions: 0
No Trystan this week (if in doubt he's at a wedding or stag do or he was at one a few days ago and has yet to recover) so we'll keep this short and sweet.
Alex suggested swapping in Wilfried Zaha for Bernardo Silva as Crystal Palace are one of five teams doubling up this gameweek alongside Aston Villa, Burnley, Everton and Leicester City - which sounds like a disappointment waiting to happen for any FPL managers still clutching on to their last Free Hit. Trystan agreed because he was busy. So, that's what happening.
Dejan Kulusevski starts ahead of Joel Matip too, whilst Richarlison retains the armband as the only man capable of saving Everton from themselves this weekend. A statement from acting Team TSZ manager Alex Sarwar on Matip's benching:
"Fabinho's injury increases the chances of Liverpool's normally steadfast defence being breached against Southampton, not to mention the potential of James Ward-Prowse once again channelling his inner David Beckham."
Having said all this, Trystan will be making the transfers tomorrow after the last press conferences have rolled out so, as per, he'll probably forget altogether.
For the rest of our FPL content, visit our Fantasy section!