February 22, 2023 2:07 PM

Trystan Pugh
A list of all Lionel Messi's team honours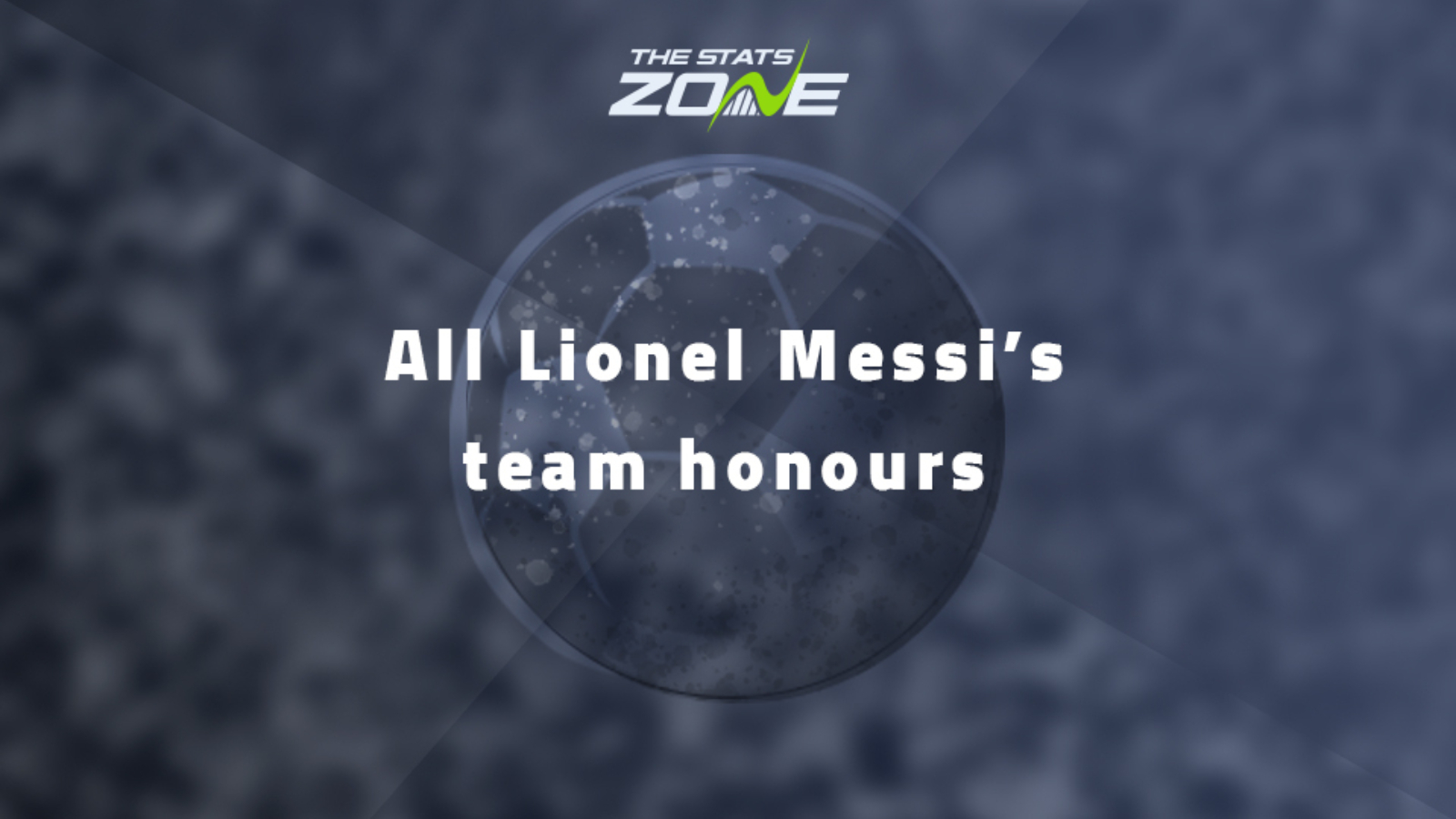 Click here for today's sports betting tips from our expert analysts!
Lionel Messi landed the greatest prize of all at the 2022 FIFA World Cup, adding the coveted Jules Rimet trophy to an already excessive list of honours. Messi has claimed a plethora of personal honours, winning the Ballon d'Or a record seven times and it would be no surprise to see him ad an eighth crown this year. The Argentine has also landed the European Golden Shoe on six occasions, the FIFA World Cup Golden Ball twice, among numerous others.
While his list of personal honours is hugely impressive, TSZ has complied a list of team honours that Messi has achieved in his career so far:
ARGENTINA:
FIFA World Cup
Copa America
Finalissima
ARGENTINA U23s:

Summer Olympics
ARGENTINA U20s:
FIFA World Youth Championship
BARCELONA:
UEFA Champions League x4
UEFA Super Cup x3
FIFA Club World Cup x3
La Liga x10
Copa del Rey x7
Spanish Super Cup x7
PARIS SAINT-GERMAIN:
Ligue 1
Trophee des Champions
At the time of writing, Messi has landed a total of 13 different than trophies in his career, five international successes and eight at club level. Two of those international trophies were recorded at youth level while Argentina's quality over the past couple of years has seen Messi claim his first three international trophies at senior level.
Messi has landed a total of 41 club trophies. His most successful competition has been in La Liga, winning the Spanish league title on 10 different occasions. In what was a dominant period for Barcelona, Messi also amassed four UEFA Champions League wins while he has landed two trophies since moving to PSG in France, winning the Ligue 1 title in his first season before adding the Trophee des Champions at the start of the current campaign.
To highlight how incredible Messi's career has been to date, there is only one club trophy that he is yet to win (that he has had the opportunity to based on the teams he has played for). PSG were unable to land the Coupe de France in Messi's maiden season and their defeat to Marseille in this year's competition means that it will continue to elude him for at least another season.