September 07, 2023 2:11 PM

Ash Wheldon
2023 NFL Picks – Week 1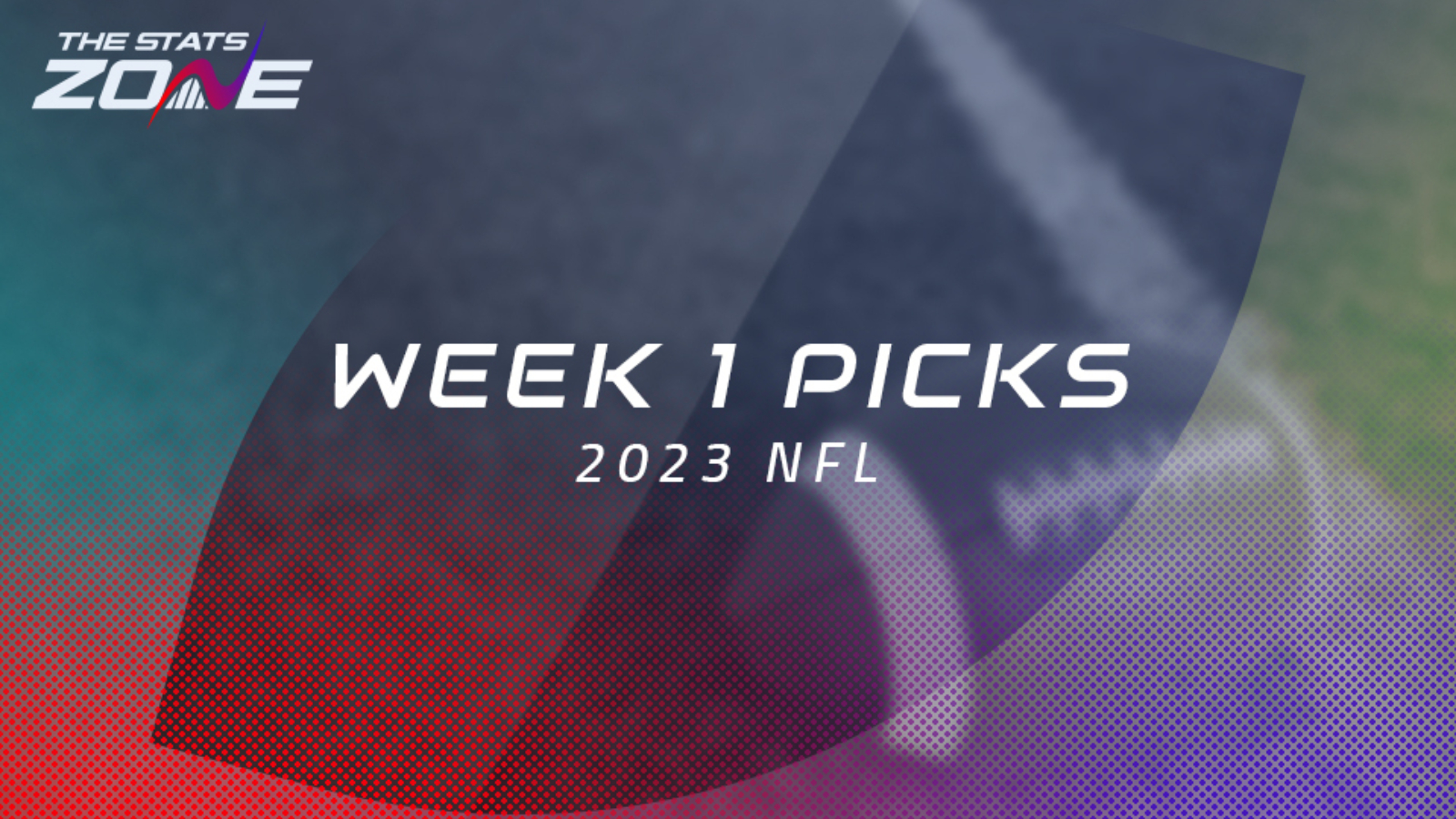 Below you can find picks for Week 1 of the NFL season from The Stats Zone's top NFL tipsters. All times given are based on US start times.
Jacksonville Jaguars @ Indianapolis Colts - 1:00pm ET

Jacksonville Jaguars made the post-season last time around and stunned Los Angeles Chargers in a thrilling Wild Card matchup. They fell just short against eventual Super Bowl champions Kansas City Chiefs but there is a lot to like about the Jags and they can build on last season's effort with a healthier roster. Indianapolis Colts have been in turmoil during pre-season and in what looks like a transitional year with numerous changes to their roster as well as star RB Jonathan Taylor potentially opting to sit out for the year, this looks like a tough opening game so back the Jags to win.
Tip: Jacksonville Jaguars to win
Philadelphia Eagles @ New England Patriots – 4:25pm ET
Philadelphia Eagles fell agonisingly short in last year's Super Bowl but they will hope that tilt at the Championship was not a one off as they begin this new campaign with a trip to New England to face the Patriots. The Pats were frustrating last season with QB Mac Jones yet to prove he can guide his team to being competitive in the post-season. The home team still appear to be in transition and while their excellent defense will keep them in games, the star-studded offense of the Eagles can get the better of their opponents here.
Tip: Philadelphia Eagles to win
Los Angeles Rams @ Seattle Seahawks – 4:25pm ET
Seattle Seahawks produced some eye-catching displays last season but failed to make it beyond week 1 of the play-offs. They will be hoping for better this time around and with some real weapons on offense and some of their younger starts benefitting from the experience gained last year, they could be a force to be reckoned with. For the Los Angeles Rams, they produced an awful year on the back of winning the Super Bowl, finishing with a 5-12 record. They surely cannot be as bad in this new season but with key WR Cooper Kupp in some doubt to play in week 1, they are likely to lack the offensive weapons to overcome the Seahawks.
Tip: Seattle Seahawks to win