December 15, 2022 11:33 PM
Last modified date: December 15, 2022 11:43 PM

Trystan Pugh
All Miroslav Klose's FIFA World Cup Goals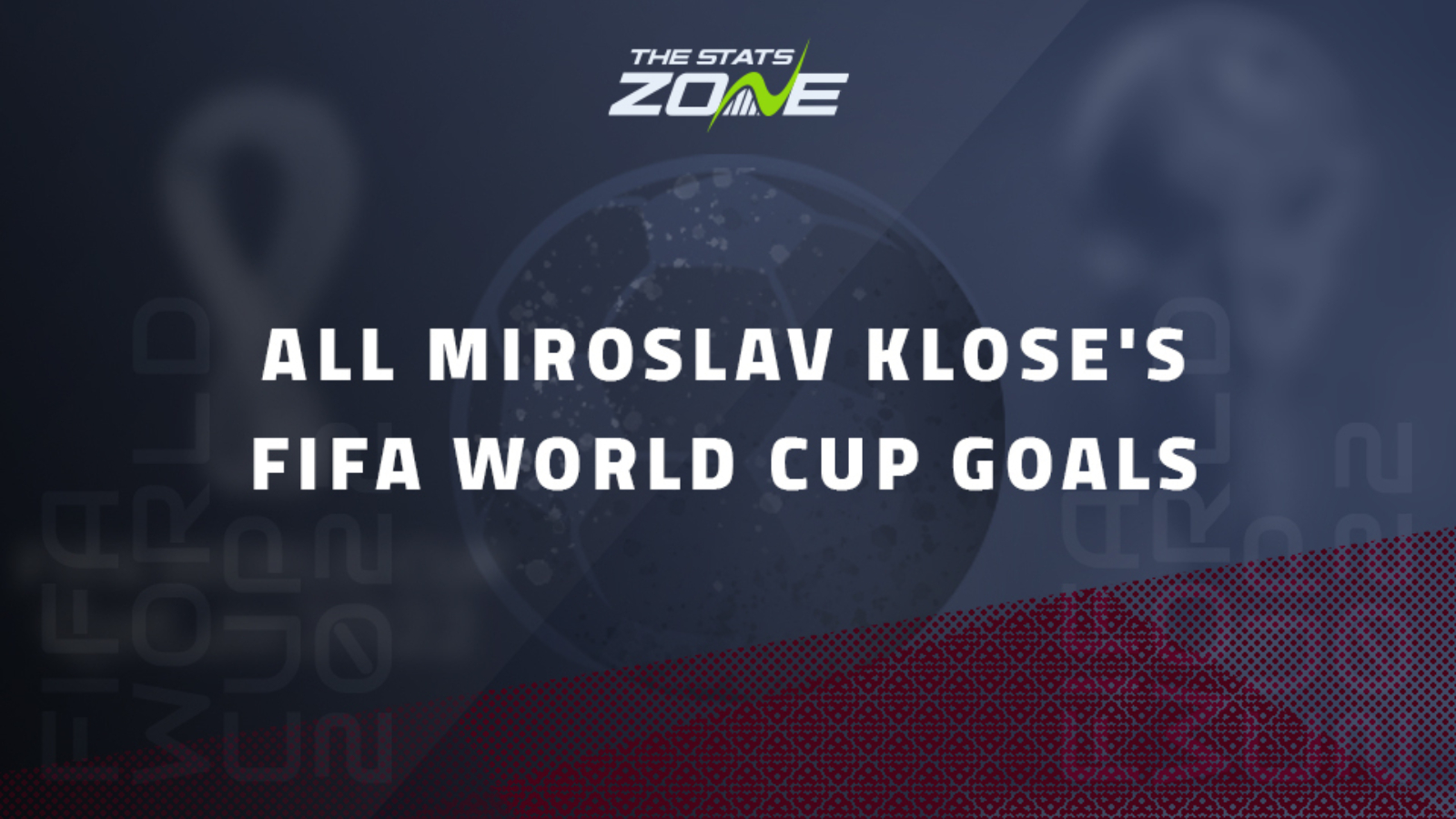 Germany's Miroslav Klose is the greatest goalscorer in FIFA World Cup history and his record of 16 goals will take some beating. There have been some valiant challengers of late but even the likes of Lionel Messi and Cristiano Ronaldo have been unable to usurp the striker.
Below, we've listed all 16 of Klose's FIFA World Cup goals, looking at which tournament they were scored as well as the opponent and result of each game.

Klose opened his account in FIFA World Cup action in spectacular fashion, notching a hat-trick on his FWC debut in Germany's 2002 thrashing of Saudi Arabia with Klose's three goals helping his side to record an 8-0 success. He found the back of the net on another two occasions during that tournament and that total of five was his best return along with 2006. In '06, his efforts were enough to land him the Golden Ball (formerly the Golden Shoe) while he landed the Silver Boot (Silver Shoe) in '02.
He notched twice in matches against Costa Rica and Ecuador in that tournament before rounding off his scoring in the draw with Argentina, a game that Germany ended up winning on penalties.

Klose scored four times in South Africa in 2010 before producing his worst effort with just two goals in 2014. His final goal for his country in FWC matches came in the famous 7-1 semi-final success against hosts Brazil with Germany going on to be crowned world champions in that tournament.