December 05, 2022 10:45 AM
Last modified date: December 19, 2022 11:49 AM

Trystan Pugh
All Kylian Mbappe's FIFA World Cup goals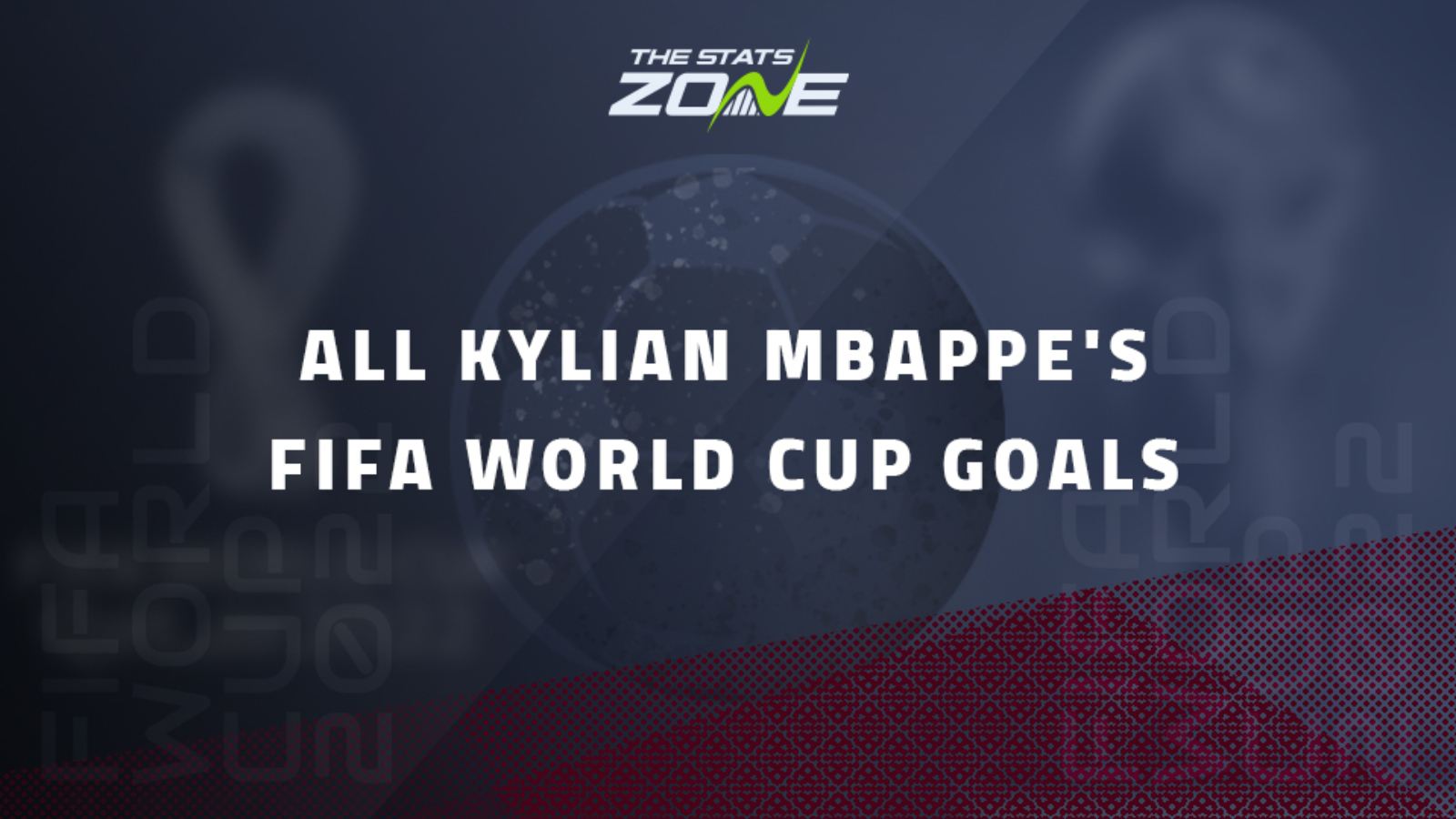 Kylian Mbappe is one of the biggest names in world football and made his mark at the 2022 FIFA World Cup with eight goals for France which saw him land the Golden Boot.

His tally in FWC matches currently stands at 12 after his efforts in Qatar. He scored four goals in Russia in 2018 as he helped his nation to lift the trophy. He burst onto the world stage in that tournament in 2018 when he became the youngest goalscorer for France in FWC history and he looks set to break further records in the years to come.
Below is a table detailing all of Kylian Mbappe's goals in FWC matches, followed by clips of these efforts. This will be updated as and when Mbappe adds to his goalscoring tally.
GOAL 2 - VS ARGENTINA, 2018
GOAL 3 - VS ARGENTINA, 2018
GOAL 4 - VS CROATIA, 2018
GOAL 5 - VS AUSTRALIA, 2022
GOAL 6 - VS DENMARK, 2022
GOAL 7 - VS DENMARK, 2022
GOAL 10 - VS ARGENTINA, 2022
GOAL 11 - VS ARGENTINA, 2022
GOAL 12 - VS ARGENTINA, 2022