October 15, 2021 6:18 PM

Adam Evans
FPL Gameweek 8 – Team TSZ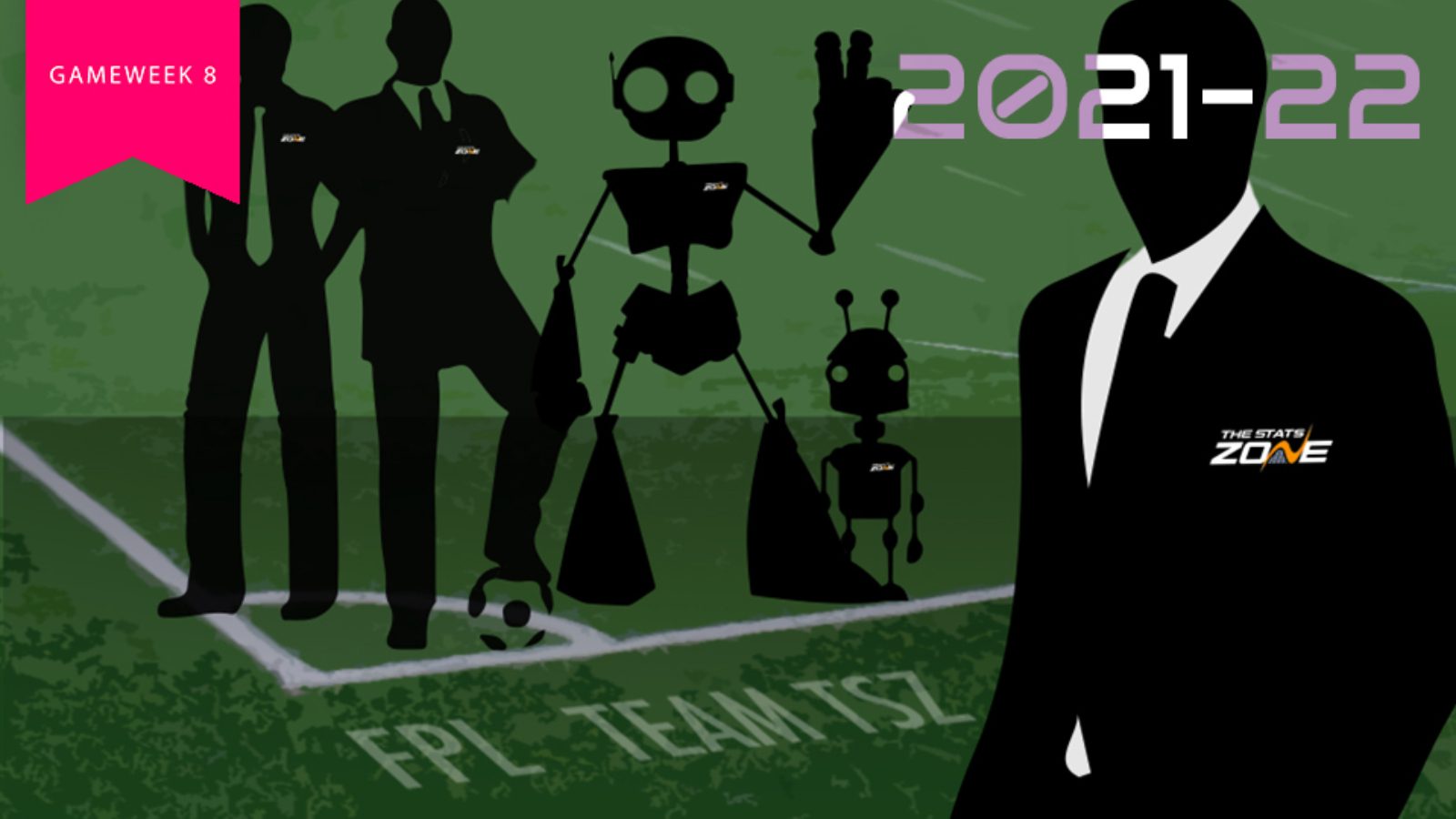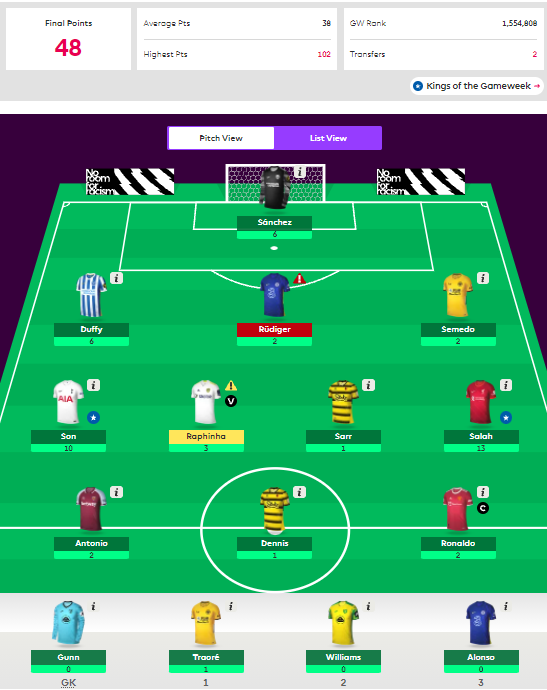 GW points: 48
GW average: 38
GW rank: 1,554,808
Overall rank: 517,543 (▲)
Team TSZ earned their fourth green arrow in a row with a respectable 48 points, 10 points more than a frankly dismal Gameweek 7 average of 38. Who was getting these points? Ghost points! We need goal-line technology for some of these FPL teams at the top of the world standings, somehow figuring out each and every year which three games Marcos Alonso is going to GOD MODE in and which 35 he's going to sit on the bench like an expensive paperweight with an exceptional jawline. Trystan and Alex got lucky with Shane Duffy's bench points but, as they made sure to point out, Heung-Min Son is looking like a shrewd move despite Tottenham Lukewarm-spur's recent results.
GAMEWEEK 8 TEAM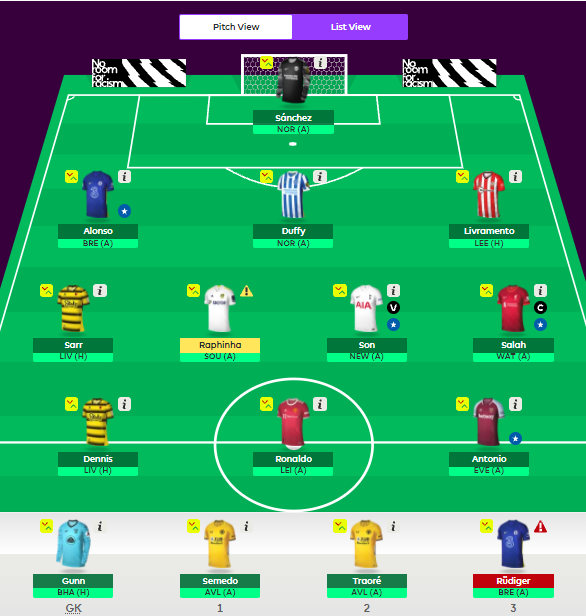 Formation: 3-4-3
Captain: Salah
Vice-captain: Son
Transfers made: 1 (Williams > Livramento)
Point deductions: 0
Dilly ding! Dilly dong! Signore Ranieri is back in the Premier League with his whimsical charm and shockingly white hair to manage Watford for a few weeks. Trystan and Alex had been talking about swapping out one of Emmanuel Dennis or Ismaila Sarr but the potential for them to play as a two up top in one of Ranieri's favoured, revolutionary formations (quattro-quattro-due) saves them from the chop. They could enjoy some opportunities against a Liverpool side missing Alisson and midfield hoover Fabinho, especially as they beat the Reds in their title-winning season back in late February of last year when the whole COVID-19 craze was just coming into fashion.
A potential swap from Antonio Rudiger, who is out for an unspecified amount of time with an unspecified back issue, to Andreas Christensen was one option touted by the pair but trying to decide which Chelsea defender will start from game to game is proving to be the new Man City headache we all didn't know we needed. I brought in Alonso last week (you might have sensed the tension in the Gameweek 7 recap) only to see Ben Chilwell cement his place in the side for at least half a week and Rudiger's injury caused me to announce to myself that "I don't care enough to win FPL" again for another season. It gets earlier every year! Watching Alex pore over a graphic tracking Raphinha's private plane back from international duty in Brazil reinforced that exclamation for me. The Leeds forward's destination was subject to his place in the team this week: if he landed in Southampton Alex and Trystan would start him, if Leeds, they could bench him. I hear he has not landed in Southampton. He and his perennial yellow flag will probably still get 10 points because of this 'Bielsa effect' I keep hearing about. I assumed the Bielsa Effect was some sort of chronic knee condition.
Adama Traore again flirted with expulsion from Team TSZ but the lack of funds to bring in Riyad Mahrez stayed that particular move. Eventually, after 20 minutes of discussing what Raphinha might buy from duty free and how that could affect his expected goals from this moment forward, Trystan and Alex swapped budget defender who doesn't play Brandon Williams for budget defender who plays Tino Livramento. Thrilling.

For the rest of our FPL content, visit our Fantasy section!