April 22, 2022 3:53 PM

Adam Evans
FPL Double Gameweek 34 – Team TSZ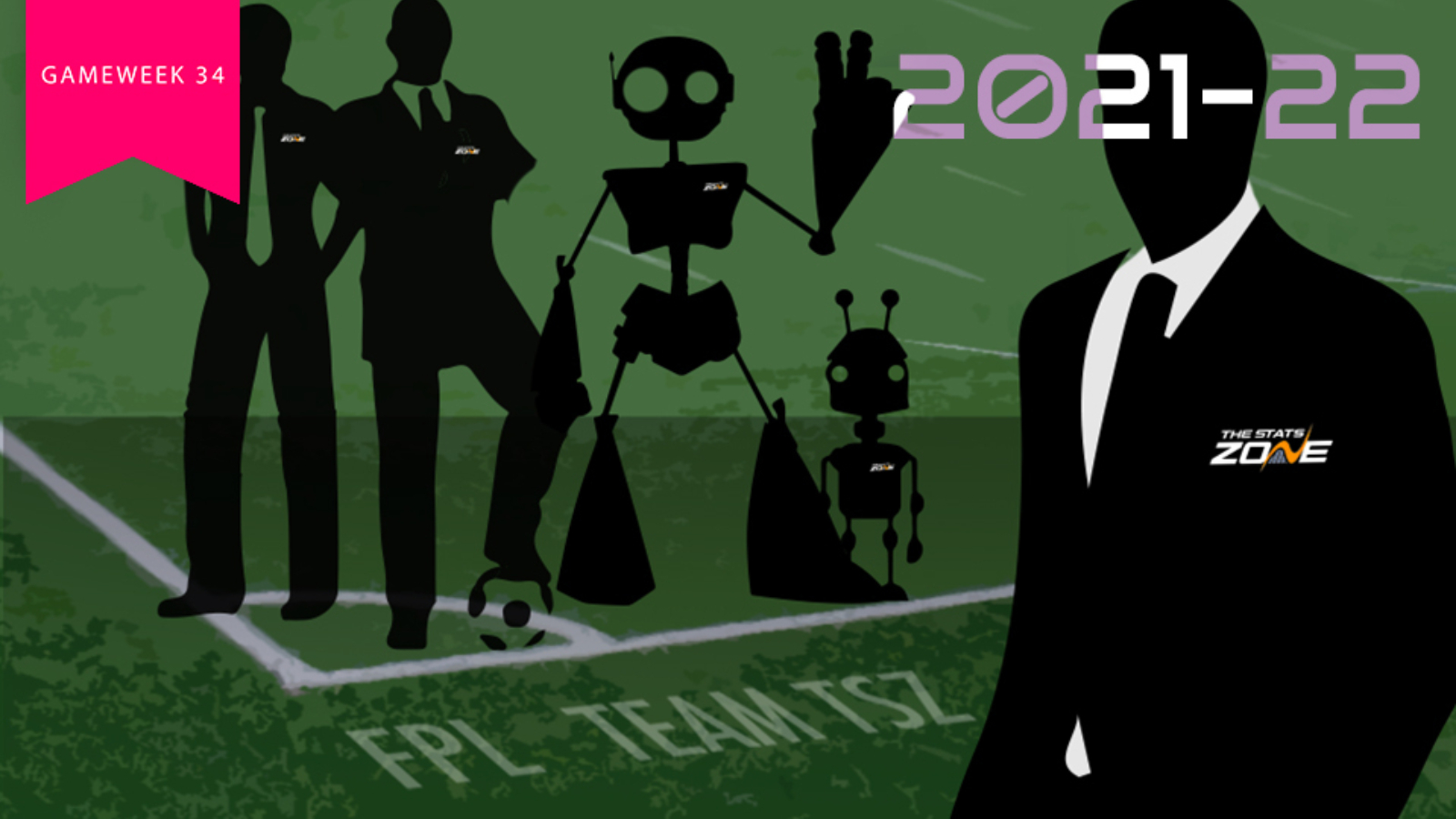 Click here for today's sports betting tips from our expert analysts!
'Team TSZ' is a collective FPL team where tough decisions are made during uncompromising board room meetings. Team TSZ finished a lofty 1390 in its debut year, and followed that up with a respectable 88178 in its second season. we don't talk about the third season. How will the fourth season go? Stay tuned!

'Team TSZ' consists of:
HOW DID WE GET ON IN DOUBLE GAMEWEEK 33?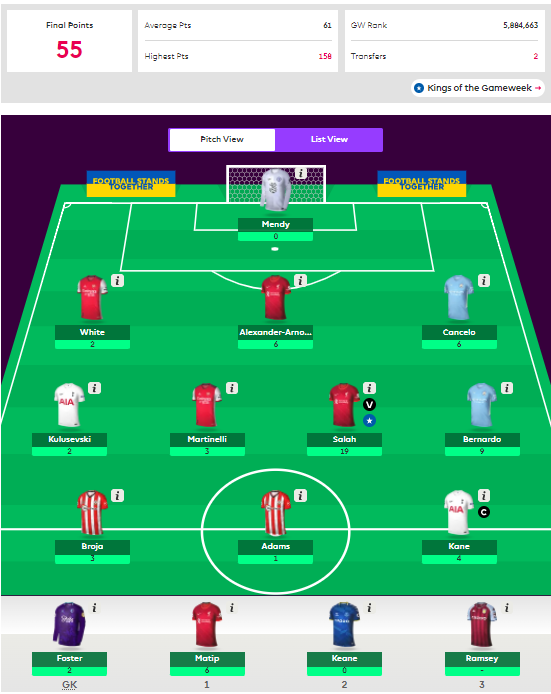 GW points: 55
GW average: 61
GW rank: 5,884,663
Overall rank: 194,862 (▼)
Team TSZ scored a paltry (poultry?) poltry…
Team TSZ scored a poor 55 points in Double Gameweek 33, six behind the gameweek average, to slip even further away from our top 100k target on a huge red arrow. If it were Snakes 'n Ladders I'm sure Alex would have chucked the board out of the window by now, especially as all of last week's decisions were purely down to him and him alone. Sure, I might have suggested that I'd hate for one of either Armando Broja or Che Adams to score points on the bench if I'd played only one of them in a double gameweek, but I didn't mean play both of them. What I meant was ditch both for Timo Werner. Harry Kane was the wrong captain, Martinelli flattered to deceive once again, and Joel Matip looks a poor choice on the bench in hindsight. Ouch. This FPL season just continues to bewilder, disappoint and dismay.
DOUBLE GAMEWEEK 34 TEAM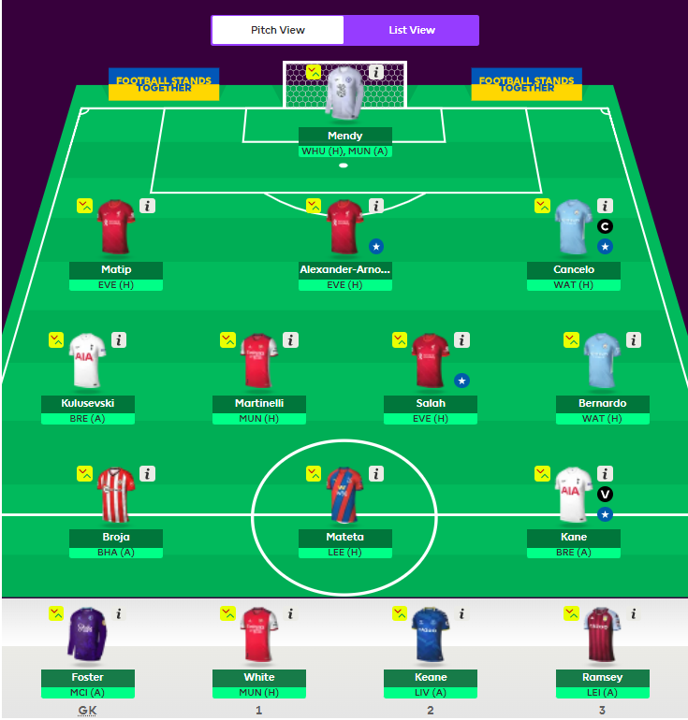 Formation: 3-4-3
Captain: Cancelo
Vice-captain: Kane
Transfers made: 1 (Adams > Mateta)
Point deductions: 0
"Can we get a Saints player out please?" Said Alex, almost immediately. His voice was flatter than Southampton's performance against Burnley. Trystan agreed that Team TSZ's Soton duo were bringing him down but it was hard to find anyone standing out to replace him. I didn't mention Timo Werner this time around because I'm bringing in the Chelsea Postman (because he always hits the post) as a last-ditch method to save my personal season. It's not looking good in my family league, unfortunately. I was leading at Christmas but may fall as far as fourth this week after a series of poor decisions, forgotten deadlines, and -28s. I actually made a decent profit points-wise in that -28 week, to be fair, but as I am constantly reminded you simply cannot play FPL that way.
Why am I telling you all this? Because the call lasted less than two minutes this week, folks. The game's gone. Alex suggested Teemu Pukki for Che Adams and Trystan shrugged. Trystan suggested Jean-Phillippe Mateta and Alex sighed. Trystan threw the Palace striker in, and shrugged again.
Alex's hot take, more a lukewarm take, this week is that everyone will captain Mo Salah because they didn't captain Mo Salah last week. Therefore, the differential thing to do would be handing the armband to perennial seven-pointer Joao Cancelo. Trystan muttered "yeah" and confirmed. Both stared morosely into the middle distance for some time. They might still be doing it – I had to leave as it got quite unnerving.
For the rest of our FPL content, visit our Fantasy section!