All of Man City's Premier League hat-tricks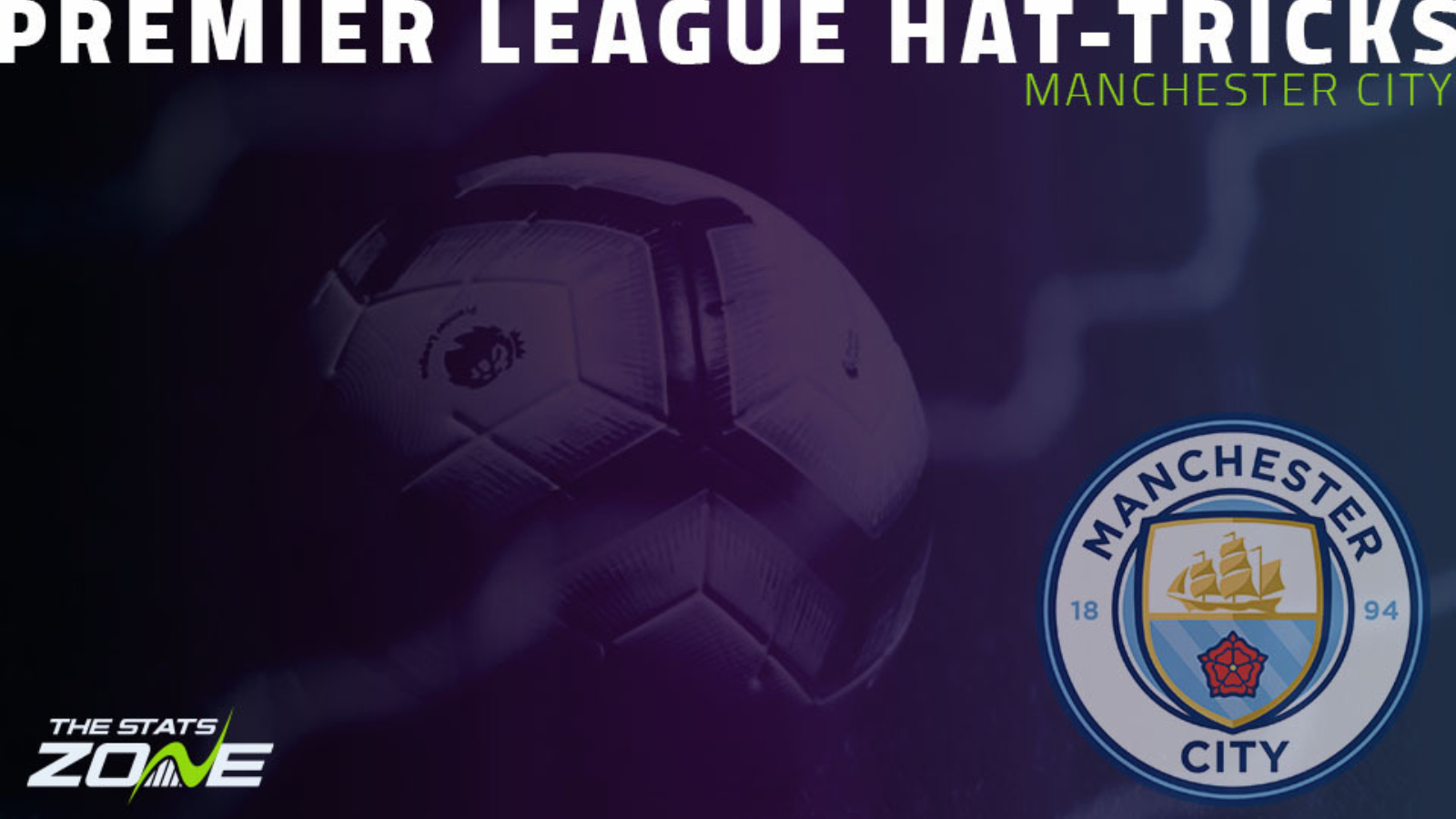 Since the 1992/93 season, Man City have accounted for 26 of the Premier League's 333 hat-tricks, which ranks (joint) fourth overall. A total of 10 different players have hit the net three times in a match for the Citizens with Sergio Aguero having scored the most hat-tricks for the club with 12 - which also stands as a Premier League record..

Here's a list of all 26!
| | | | | | | |
| --- | --- | --- | --- | --- | --- | --- |
| Date | Player | Opposition | Home/Away | Result | Venue | Outcome |
| 23/08/2000 | Paulo Wanchope | Sunderland | Home | 4–2 | Maine Road | Won |
| 14/09/2003 | Nicolas Anelka | Aston Villa | Home | 4–1 | Etihad Stadium | Won |
| 26/10/2008 | Robinho | Stoke City | Home | 3–0 | Etihad Stadium | Won |
| 11/01/2010 | Carlos Tevez | Blackburn Rovers | Home | 4–1 | Etihad Stadium | Won |
| 29/03/2010 | Carlos Tevez | Wigan Athletic | Home | 3–0 | Etihad Stadium | Won |
| 28/12/2010 | Mario Balotelli | Aston Villa | Home | 4–0 | Etihad Stadium | Won |
| 05/02/2011 | Carlos Tevez | West Bromwich Albion | Home | 3–0 | Etihad Stadium | Won |
| 28/08/2011 | Edin Džeko | Tottenham Hotspur | Away | 1–5 | White Hart Lane | Won |
| 10/09/2011 | Sergio Agüero | Wigan Athletic | Home | 3–0 | Etihad Stadium | Won |
| 14/04/2012 | Carlos Tevez | Norwich City | Away | 1–6 | Carrow Road | Won |
| 22/03/2014 | Yaya Touré | Fulham | Home | 5–0 | Etihad Stadium | Won |
| 18/10/2014 | Sergio Agüero | Tottenham Hotspur | Home | 4–1 | Etihad Stadium | Won |
| 10/05/2015 | Sergio Agüero | Queens Park Rangers | Home | 6–0 | Etihad Stadium | Won |
| 03/10/2015 | Sergio Agüero | Newcastle United | Home | 6–1 | Etihad Stadium | Won |
| 17/10/2015 | Raheem Sterling | Bournemouth | Home | 5–1 | Etihad Stadium | Won |
| 16/04/2016 | Sergio Agüero | Chelsea | Away | 0–3 | Stamford Bridge | Won |
| 16/09/2017 | Sergio Agüero | Watford | Away | 0–6 | Vicarage Road | Won |
| 20/01/2018 | Sergio Agüero | Newcastle United | Home | 3–1 | Etihad Stadium | Won |
| 10/02/2018 | Sergio Agüero | Leicester City | Home | 5–1 | Etihad Stadium | Won |
| 19/08/2018 | Sergio Agüero | Huddersfield Town | Home | 6–1 | Etihad Stadium | Won |
| 03/02/2019 | Sergio Agüero | Arsenal | Home | 3–1 | Etihad Stadium | Won |
| 10/02/2019 | Sergio Agüero | Chelsea | Home | 6–0 | Etihad Stadium | Won |
| 09/03/2019 | Raheem Sterling | Watford | Home | 3–1 | Etihad Stadium | Won |
| 10/08/2019 | Raheem Sterling | West Ham United | Away | 0–5 | London Stadium | Won |
| 21/09/2019 | Bernardo Silva | Watford | Home | 8–0 | Etihad Stadium | Won |
| 12/01/2020 | Sergio Agüero | Aston Villa | Away | 1–6 | Villa Park | Won |