November 23, 2021 11:05 PM

Adam Evans
What can Andy Murray achieve in 2022?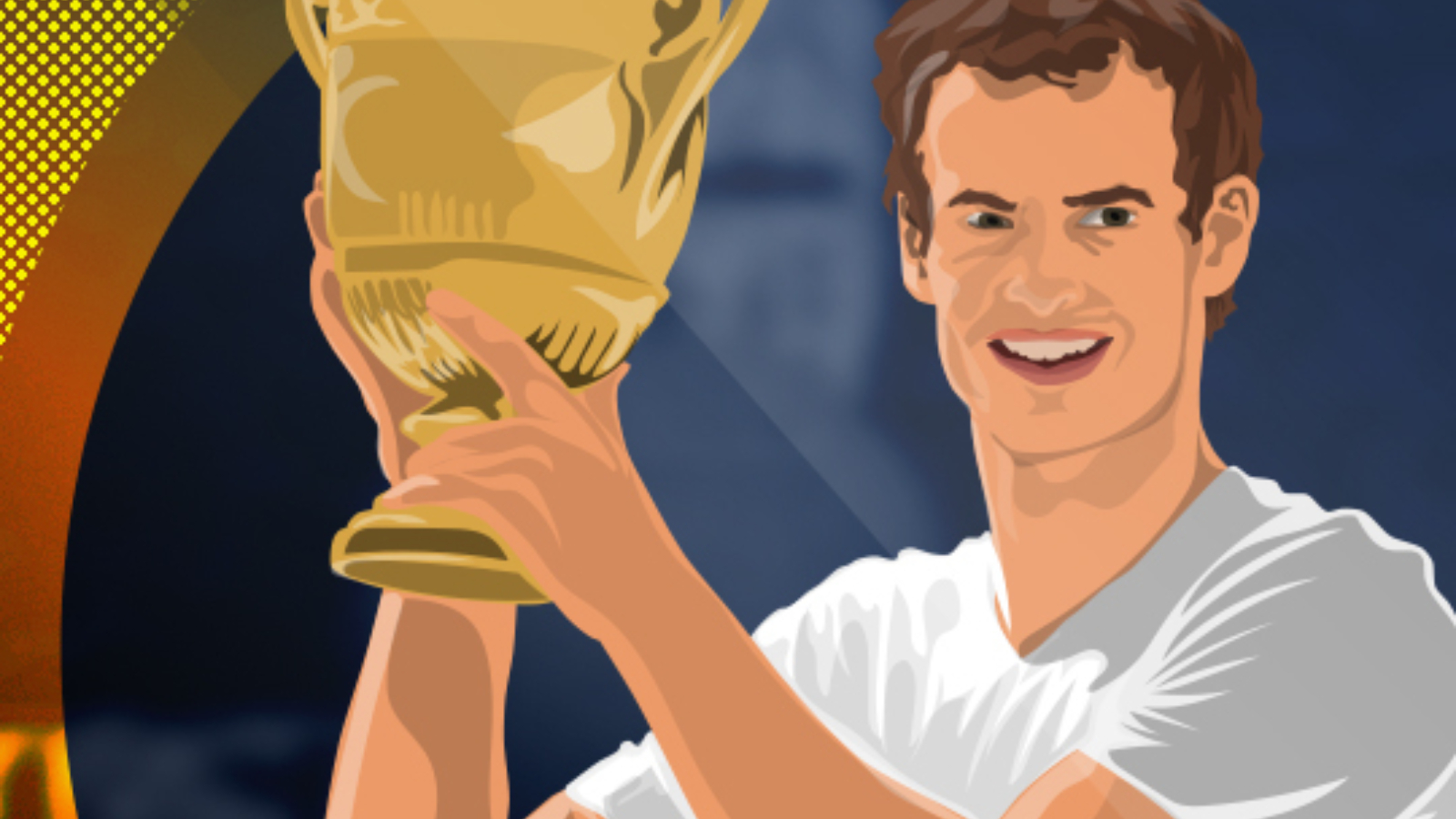 This time five years ago Andy Murray was the year-end world number one, defeating Novak Djokovic to win the ATP Finals in London for a first time. In what was undoubtedly the best season of his career Murray won a third Grand Slam title (his second at Wimbledon): a third Gold Medal at the Rio Olympic Games (his second in Men's Singles), three of his career total 14 Masters titles, the aforementioned ATP Finals and three ATP 500 titles for an astounding win record of 78-9.
The only other player last decade to win that many matches in one year was Djokovic in 2015 where the Serb posted an 82-6 record. Murray remained world number one until the following Wimbledon in 2017, where a series of concerning injuries caught up with him in a five-set defeat to Sam Querrey in the quarter-finals.

The then 30-year-old did not play again for almost a whole year and he continued to struggle through well-documented injuries that almost brought him to the brink of retirement at the 2019 Australian Open, with a now infamous farewell video played in Melbourne after a five-set loss to Roberto Bautista Agut.
Murray had already undergone a hip surgery by this point but he was urged to try a BHR (Birmingham hip) operation by decorated Doubles player Bob Bryan after the American's quality of life vastly improved following the procedure in 2018. Murray took the risk in the hope of a pain free life, with tennis or without it, and the risk paid off.
On his return in June 2019, five months after the world thought it had seen the last of him, Murray won the Queen's Club Championships doubles alongside Feliciano Lopez.
Since that emotional week in London, there have been a vast array of downs featuring a few sporadic ups in the now 34-year-old's plight to regain week-in week-out tennis.
Murray won the European Open in late 2019, his first title since the Abu Dhabi Open in 2017, with victory over Stan Wawrinka in a hugely symbolic final between two three-time Grand Slam Champions returning from injury. However, the rest of his last few years on tour has been a frustrating one dominated largely by recovery. The Brit suffered a series of injuries that came at inopportune moments in his wider recovery from his hip resurfacing, the most recent examples being a pelvic tweak on the eve of the Roland-Garros or contracting COVID-19 keeping him out of this season's Australian Open.

It is only since June, and another return staged at Queen's Club where he is the record title-holder with five, that the current world number 134 was able to become a present fixture on the ATP tour again; more than four years after his departure at Wimbledon in 2017.
Murray ended 2021 with an encouraging 15-14 win record for his most impactful, albeit still disrupted, season since 2017. Nine of his 14 tour losses this season have come from top 15 players, and a potential future world number one in Carlos Alcaraz, with his most recent defeat to world number 52 Tommy Paul a success in itself for a man with a metal hip. Because the most encouraging signs for 2022 are not his blistering one-off displays of determination, like his five-set victory over Oscar Otte at Wimbledon this summer, but the fact that his less fashionable matches on tour are now once again more subject to his performance on the day, rather than his body's ability to cope.
Murray claimed his first top-ten win since August 2020 with victory over Hubert Hurkacz at the Vienna Open last month and he repeated the feat in a superb victory over Jannik Sinner at this month's Stockholm Open. He is getting visibly faster, both physically and mentally, and his on-court lambasting – which has always been a feature – has become more specific. Namely, the former world number one is now more often angry at the mistakes and misses once he gets there, as opposed to not getting there in the first place.
What can Andy Murray achieve in 2022? The Brit already proved in 2019 that the potential for more titles on tour is high with his win at the European Open on far less steam than he can produce next season. He failed to win three consecutive matches at any tournaments in 2021, with that lack of consistency the first concern he will be eager to address over the winter.
However, a completed half season this year (26 matches played between June and November) without any significant injuries is the most encouraging evidence that he can return to the top half of the ATP world rankings once again and doing so will allow him to play less qualifying matches should he stop receiving wildcards.
It is arguable that the current level on the ATP Tour is such that a fit-and-firing Andy Murray, based on the best of his recent performances, could conceivably return to the top 20 by this time next year. To do so would be nothing short of remarkable. What he is achieving now after the surgery he has undergone has never been done before in the sport but Murray has never been one to receive admiration easily. He will be desperate for another title as a marker of his progress back from the brink. With his body holding up, winning is a habit he needs to regain.
There are several near achievements open to Murray, with a 700th career ATP win just nine victories away and four titles to claim before he becomes just the 13th player to win 50 in the Open Era. To win ATP 250 events, Murray simply needs to find consistency. Winning at that level, with matches almost every day of the week, is as much about recovery and conserving energy than it is about ability. At the more prestigious tournaments he has proven a thorn in the side of the likes of Stefanos Tsitsipas and Alexander Zverev but he is far from becoming a regular threat to the current top four, with the likes of Dominic Thiem and Rafael Nadal honourable mentions set to return to the top six sooner rather than later.
To reach a ranking that reflects the standard of his tennis, Murray must rediscover how to win ugly, how to dominate the poor matches quickly and efficiently. If we see the return of the cutting edge that has kept him in the same conversations as Novak Djokovic, Rafael Nadal and Roger Federer all these years; we can return to ask more of the man.