December 31, 2022 1:34 PM

Alex Sarwar
Nations we might see at the 2026 FIFA World Cup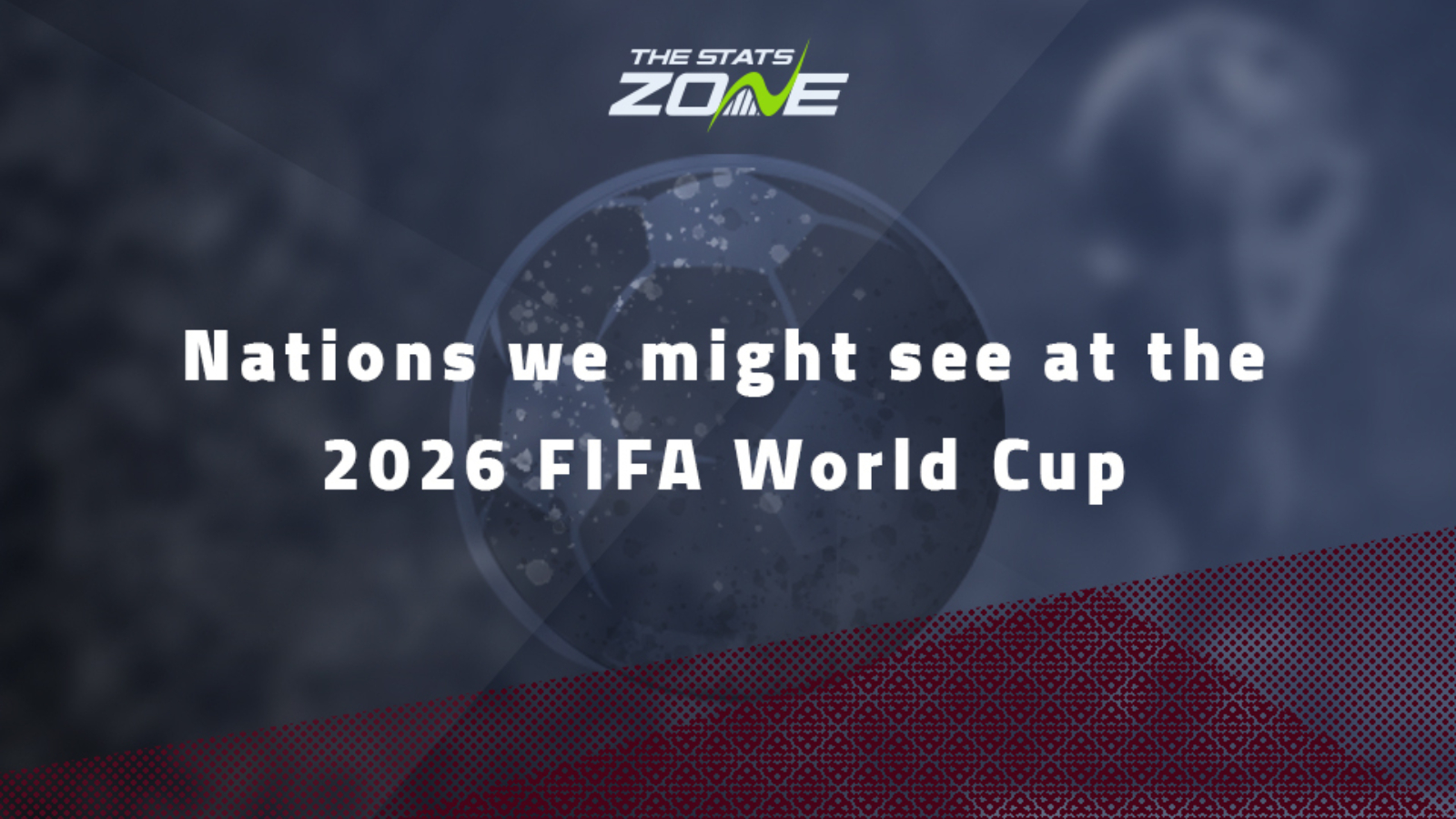 With the FIFA World Cup set to be expanded to 48 teams from 2026, the opportunity to qualify for this illustrious tournament has never been greater for any nation. As we have seen in 2022, a strong run in the FIFA World Cup, or a memorable victory can prove a turning point for football in any nation. It can inspire generations and lead to periods of sustained success in years to come.
We've highlighted a number of nations potentially on the cusp of breaking through onto the World Cup stage and despite not featuring in Qatar, stand a big chance of reaching the 2026 FIFA World Cup in United States, Canada and Mexico.
EGYPT
Egypt were cruelly denied a place at the 2022 FIFA World Cup after losing to Senegal via a penalty shootout in their two-legged play-off which ended 1-1 after two matches, including extra time. However, no one can doubt the quality of their side and there is no doubt whatever that they will once again be right in the frame for qualification next time round.
The Pharaohs have the huge benefit of both a leader and genuine world class player among their ranks in Liverpool's Mohamed Salah, not to mention the experience of players such as Mohamed Elneny and Trezeguet.
NORWAY
The 2022 FIFA World Cup probably came a little too soon for Norway, but make no mistake the Scandinavian nation will be well set for a serious push to reach the 2026 FIFA World Cup. The man spearheading the charge will no doubt be striker Erling Haaland, one of the most dangerous players on the planet. With Haaland within their ranks, Norway are always guaranteed to score goals and Poland with Robert Lewandowski are a fine example of the sort of nation that Norway with Haaland can emulate in regards to qualifying for major tournaments.
It would also be remiss not to mention the likes of Arsenal's Martin Odegaard, Roma's Ola Solbakken and Leo Ostigard of Napoli. For now, focus will be on qualifying for the 2024 European Champions, but make no mistake, the long-term goal for Norway will be to secure a place in the World Cup for the first time since 1998.
NEW ZEALAND
A small, yet extremely successful sporting nation, New Zealand have appeared at the FIFA World Cup just twice in their footballing history, most recently in 2010. They came so close to qualifying for Qatar 2022, only to lose out in controversial circumstances against Costa Rica by a single goal in an inter-confederation play-off.
The expansion of the 2026 FIFA World Cup to 48 teams should significantly enhance the All Whites' chances of playing at the tournament with one extra qualification spot likely to be made available for nations such as New Zealand, who play within the OFC confederation.
SCOTLAND
It's been nothing but let downs and heartbreak for Scottish football fans since their last foray at the FIFA World Cup back in France 1998. Defeat at home to Ukraine back in June ended their hopes of making it to Qatar, but the nation should have reason for optimism going forward. In captain Andy Robertson, they have a player who has played at the very highest level of club football, winning trophies such as the Premier League and Champions League.
They also boast the likes of Scott McTominay and Callum McGregor, who are no strangers to pressure with them both playing for massive clubs in Manchester United and Celtic respectively. The expansion of the European Championships proved the catalyst for Scotland to reach their first major international tournament in over 20 years when they qualified for EURO 2020 and the same could well be the case for them when it comes to the FIFA World Cup.
COLOMBIA
It was a surprise to many when Colombia missed out on qualification for the 2022 FIFA World Cup, the first time since 2010 that they did not feature at the tournament. There is no doubt that they are still a strong team, having finished third-place in the 2021 Copa America, but in a stacked CONMEBOL qualification group, they missed out on automatic World Cup qualification by three points and the inter-confederation play-offs by a single point.
As is the case with New Zealand, the expansion of the FIFA World Cup to 48 teams and specifically in Colombia's case, the minimum one extra qualification place likely to be reserved for CONMEBOL confederations will work in their favour going forward. Expect a resurgence from Colombia in the years to come and a likely FIFA World Cup return in 2026.