October 29, 2021 4:06 PM

The Stats Zone
FPL Gameweek 10 – Team TSZ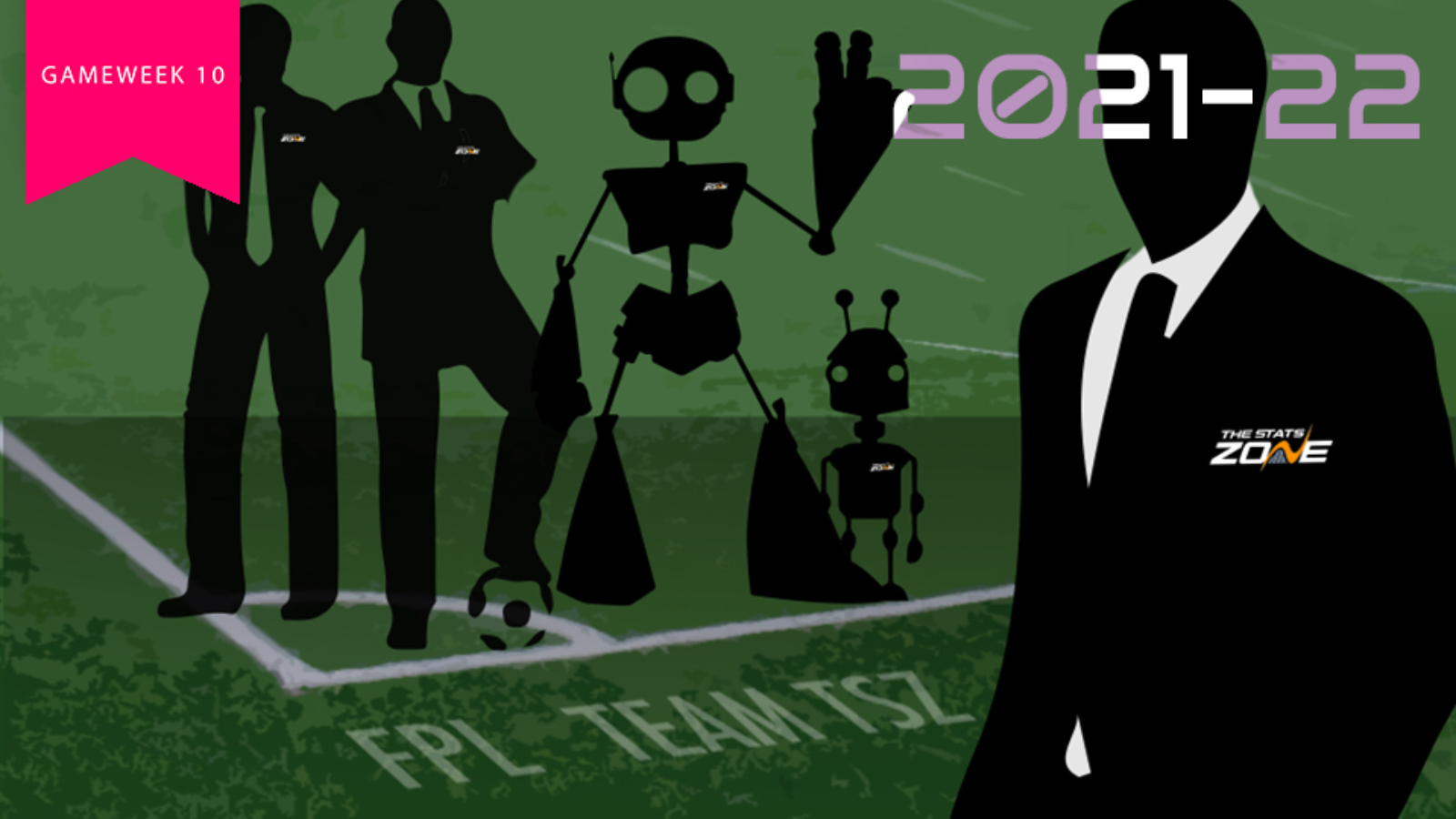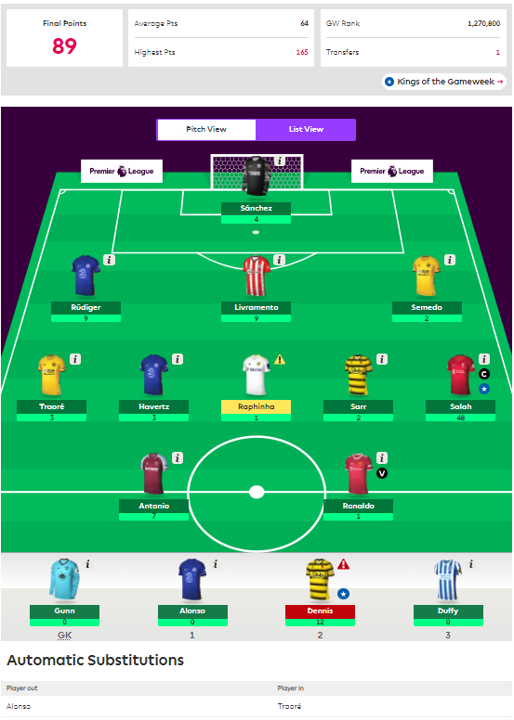 GW points: 89
GW average: 64
GW rank: 1,270,800
Overall rank: 443,474 (▲)
Deciding to captain Mo Salah no matter what for the foreseeable future looks to be the best FPL decision Trystan and Alex have ever, ever made. Did you captain Salah? If so, you had a good gameweek. If not, it's probably time to give up for the season now. Go on it will feel better once you delete that team front-loaded by Cristiano Ronaldo, Romelu Lukaku and Harry Kane. You're right - in another universe it would have worked - but we're in Mo Salah's universe at this moment in time.
The best player in the world right now scored 24 points against Manchester Disjointed on Sunday afternoon in a 0-5 hammering that got embarrassing very quickly. Three goals and an assist sees the Liverpool forward a full 50 points ahead of any other FPL asset right now and his 69% ownership (at time of writing) is basically a bar with which to measure the amount of dead teams in the game at this point.
Nevertheless, Team TSZ are up to their highest ranking of the season after a fifth green arrow in six weeks. Emmanuel Dennis' 12 points on the bench must hurt, but probably not as much as a second-successive bum transfer as Kai Havertz came into the side to swiftly become the only Chelsea player not to gain a return of some kind in a 7-0 thrashing of Norwich. Ouch.
GAMEWEEK 10 TEAM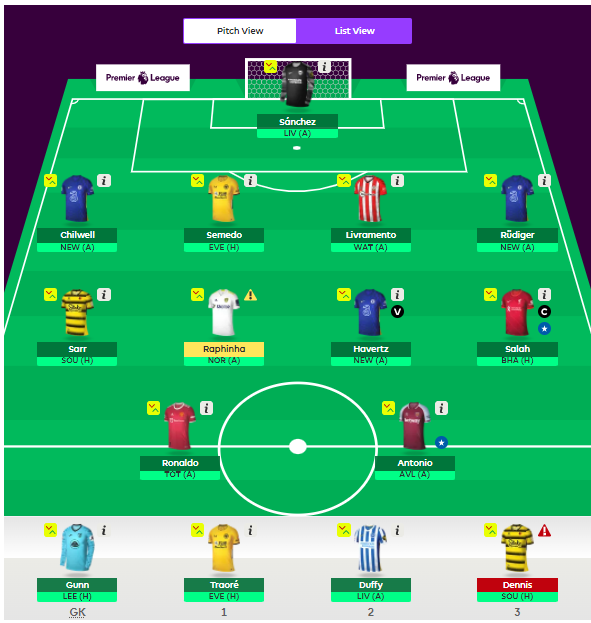 Formation: 4-4-2
Captain: Salah
Vice-captain: Havertz
Transfers made: 1 (Alonso > Chilwell)
Point deductions: 0
No Trystan this week, so instead of a Skype call the guys have discussed their move via the medium of text and Alex has provided me an official statement:
"I officially authorise the transfer of Chelsea left-wing-back Marcos Alonso for Chelsea left-wing-back Ben Chilwell ahead of Gameweek 10. It was a tough decision, but the fact that Alonso has been sat warming the bench for the past three gameweeks played a decisive part in the decision. I now look forward to him inevitably being afforded a rare start in Gameweek 10."
It feels like he's edited out the bit where he gives Trystan's co-management a vote of confidence. After previous gameweeks' fiascos, Heung-Min Son's ghost covid and Kai Havertz's holiday against Norwich to name a few, it feels like this team is teetering on the edge of an upheaval. I hear Steve Bruce is available, and Ole Gunnar Solskjaer is not far behind.
For the rest of our FPL content, visit our Fantasy section!