January 13, 2022 2:18 PM
Last modified date: January 13, 2022 2:26 PM

Adam Evans
What we can expect from men's tennis in 2022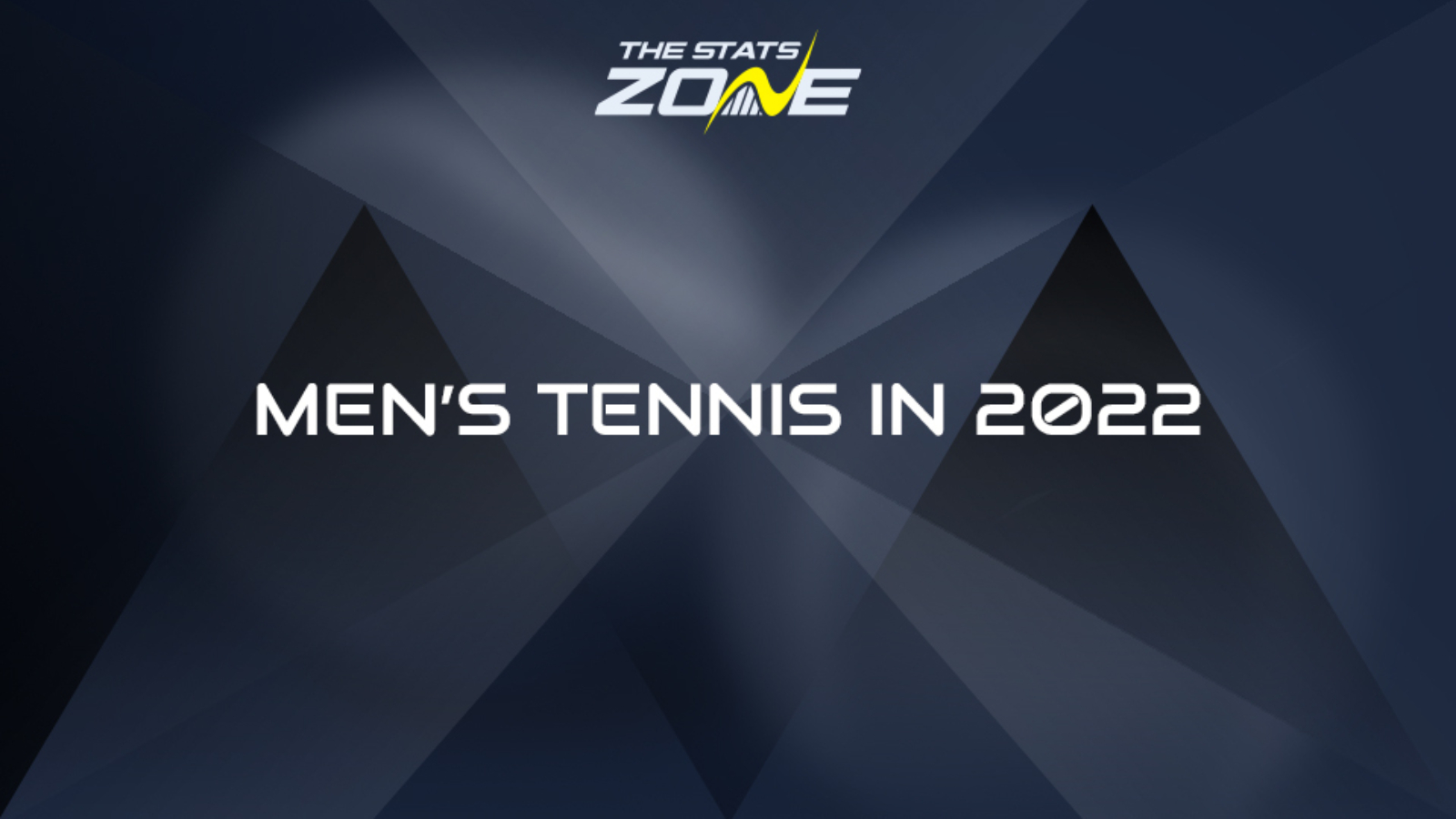 20-20-20: Novak Djokovic in pole position to take an unassailable lead

As the 'Big Three' era continues to burn away like a dying star, it is a terrible shame to see the man destined to lead the sport come the end of his career embroiled in such an ugly situation in Melbourne. World number one Novak Djokovic may yet play or not play the Australian Open, with this article having been drafted and re-drafted all week alongside the ever-changing story, but despite the now likely frosty reception (at best) he will face across much of the tour, the 34-year-old has made a career out of prevailing over adversity. Djokovic holds the all-time record at the Australian Open with nine titles after winning the last three but, even if he misses Melbourne, he has the sticking power in this 'GOAT' race to outlast Rafael Nadal, who missed a quarter of last season through injury, and the ailing Roger Federer to become the men's Open Era record-holder on his own.
The year 2022 may well be a precursor of the record between Nadal and Djokovic come the end of the season: 20-22, with Djokovic the natural favourite for the Australian Open, Wimbledon and the US Open. Of course, Nadal remains the likelier of the two to win his spiritual home at Roland-Garros but Djokovic snapped the Spaniard's four-year streak in Paris last season in a four-set semi-final win that felt hugely symbolic at the time. Furthermore, there are plenty of pretenders to the clay throne that could also challenge Nadal for his one real major banker, with 2021 finalist Stefanos Tsitsipas, a hopefully returning Dominic Thiem, world number eight Casper Ruud and Spain's next hero Carlos Alcaraz all in that mix.
The situation in Melbourne is a sorry one; bad for everyone in tennis, prolonged, messy and potentially spiteful come the end. It seems likelier that Djokovic will play as the reigning champion of a tournament than deported as an unvaccinated arrival and in doing so each of his matches will probably be booed, with the frightening possibility that he could win that historic 21st Grand Slam title in a hostile environment. After his tears at the US Open final last year, when he finally felt rallied around by a crowd that wanted to see him achieve that history, this would be the saddest outcome of all. The likes of Daniil Medvedev, Alexander Zverev and Stefanos Tsitsipas would revel in the full support of a partisan crowd if and when they meet him in Melbourne and it could be kindest to tennis if any one of them can oust him before that happens.
The next gen is the now gen, for now.
Alexander Zverev recently crowned himself, Novak Djokovic and Daniil Medvedev the 'Big three on a hardcourt'. While that may well be true, on a hard court, it is more apparent that there is no longer a 'Big' anything; the ATP is significantly wider open than it has been for more than a decade with one boss-level player at the top in Novak Djokovic and a host of younger players capable of stunning him on their respective days.
World number two Daniil Medvedev won that emotional US Open last season in three ruthless sets over Djokovic and since his 'awakening' in 2019, where the Russian rapidly evolved into the world-beater he is today, he shares a 4-4 head-to-head record with the Serb. Their last three meetings have come in finals, two of them Grand Slam finals, and they can likely add to that total in 2022. Medvedev has taken playing a pantomime villain in his stride over the last few years in as charming and spiky a way as he takes affection on court and that demeanour should only help him add majors and more Masters to his already illustrious career. He has a solid chance of bettering his runners-up medal in Melbourne but he tends to improve come the end of the season, especially on the North American swing as others tire, and that makes him the favourite to defend his US Open title later in 2022.
World number three Alexander Zverev ended last season as the form player on tour with a second career ATP Finals title via wins over Djokovic in the semi-finals and in a superb straight-sets display over Medvedev in the final. The 24-year-old continues to draw controversy off the court with the ATP finally investigating allegations made against him from 2019 and that situation could rear its ugly head this season just at the wrong time for the German number one. Zverev enjoyed his best season on tour last year with six titles overall and his runners-up medal from the 2020 US Open final with Dominic Thiem could well be upgraded this year in Melbourne or indeed New York. There is a sense with Zverev that he would already have a Grand Slam title were they played over three sets. He can often gather enough momentum, and rhythm on his high-risk serve, to blast through opponents in two sets but until he develops a taste for the test-match environment in which the very best players shine he will always be the underdog in major finals to the current top two.
World number four Stefanos Tsitsipas had a season of two halves last year that essentially see-sawed with Zverev's rise. The 23-year-old Greek star was almost unplayable through the clay season, where he won his first Masters title at the Monte-Carlo Open, up until the aforementioned Novak Djokovic beat him from two sets down in the final of Roland-Garros. Tsitsipas was forced to withdraw from the ATP Finals last November and underwent surgery on an elbow that had been troubling him for some time. That and his overall poor form right now suggests he will be vulnerable at the Australian Open but he will be the outside threat in Paris this season and, alongside Zverev, a potent threat to the current 'Big Two' in Djokovic and Medvedev. Personally, the notable tension between him and his father at the ATP Cup last week was evidence enough that a change in coach is the next step he needs to take to become the very best version of himself.

TSZ's (tentative) picks for this season's Grand Slam titles
Australian Open: Daniil Medvedev
Roland-Garros: Novak Djokovic
Wimbledon: Novak Djokovic
US Open: Daniil Medvedev
ATP Movers: Carlos Alcaraz, Felix Auger-Aliassime, Hubert Hurkacz, Jannik Sinner, Dominic Thiem
Carlos Alcaraz turned 18 on the same day he faced idol Rafael Nadal for the first time. He lost in comprehensive straight sets to the 20-time Grand Slam champion in the second round of the Madrid Open but that day certainly seemed to leave an impression on the much-touted future star. Alcaraz set a career-high of 32nd in the ATP world rankings last season in which he won a first ATP title at the Umag Open and then the year-end ATP Next Gen Finals. The Spaniard completely overpowered Stefanos Tsitsipas, then world number three, in the first of a five-set victory over the Greek that became the first of three top-ten victories for a breakthrough season that exceeded expectations. Like Jannik Sinner before him, but with even more potential, breaking the top ten and qualifying for the year-end ATP Finals would be a hugely successful second season and totally achievable. This kid is only going one way. He made the quarter-finals of the US Open before retiring through injury last September and he is seeded for the Australian Open for what could be a stunning run.
World number nine Felix Auger-Aliassime won the recent ATP Cup alongside Denis Shapovalov as a high-powered pair that took a little warming up. The 21-year-old is still looking for consistency that can take his sometimes imperious form from tournament to tournament but a three-set victory over Alexander Zverev last week stands out as an example of what he can do – as does his semi-final exit at last year's US Open. The stand-out thing missing from the Canadian's record is titles, with eight runners-up medals to his name so far. In fact, the next-highest player without a title to their name is world number 32 Lloyd Harris and that has to change as soon as possible. Perhaps the ATP Cup win will spur him on but FAA has all the potential to reach as high as world number four this season with a developing game for all surfaces and one of the best attitudes on tour.
World number ten Hubert Hurkacz and number 11 Jannik Sinner should be targeting top-eight spots this season too, with current world number five Andrey Rublev and number eight Casper Ruud looking the most wobbly inside the top ten at present. 24-year-old Hurkacz is a fabulous player and one of the best on tour at the net which makes his matches all the more enjoyable. He won a shock Masters title at the Miami Open last year at Sinner's expense but 20-year-old Sinner has all the potential to at least emulate that this season and a top-six finish is not out of the question come the end of the year. The Italian has plenty of talents that mirror that of world number one Novak Djokovic, including a previous life as a potential world class skier, that make him a solid pick for a future number one. Hurkacz, Sinner and Auger-Aliassime should all push on this year but each has some work to do on their self-belief against the very top players.
28-year-old Dominic Thiem just about squeezes into this section as a player hoping to return to his best after a torrid 2021 season. Thiem was previously earmarked as a potential Roland-Garros champion as a clay-court specialist but he markedly improved his hardcourt game over the last few years, culminating in his US Open victory over Zverev back in 2020. The charismatic Austrian can beat anybody on his day but a series of wrist injuries kept him from making any impact on the 2021 season and he will be rehabilitating his game for much of the first quarter of this year. Thiem had long been touted as the man to break Rafael Nadal's hold on Roland-Garros but he may well have missed the boat on that front. It would be a surprise to see him win a second Grand Slam now with tennis moving quickly but he will remain a threat and a much-loved player capable of creating some of the best matches of a season. Returning to the top eight and winning another Masters title would be an excellent target for his comeback this season.
ATP Risers: Ugo Humbert, Sebastian Korda, Jenson Brooksby
23-year-old Ugo Humbert won a first ATP 500 title last summer at the Halle Open and he has excellent records against the likes of Stefanos Tsitsipas and Daniil Medvedev, the latter whom he beat in three sets at the ATP Cup. The Frenchman is something of a sleeper-hit – maybe a cult favourite amongst players – well capable of going on a deep run at any Grand Slam this season and adding more titles to his current total of two. Week-in week-out excellence is the thing keeping him from the section above for now but it would be a surprise not to see the impeccably patient left-hander break the top ten in the next two years.
American duo Sebastian Korda and Jenson Brooksby took it in turns last season, alongside Brandon Nakashima to a lesser extent, to become the poster boy for the USA's next generation. World number 40 Sebastian Korda has a poise beyond his years on court, not unlike the aforementioned Humbert, that should serve him well in years to come and his run to the quarter-finals of Wimbledon should have gone further but for a five-hour marathon match with Karen Khachanov that could have gone either way. The 21-year-old won his first ATP title last season on clay and impressed on grass and hardcourts to suggest he has a near future inside the top ten. What he needs is possibly a little bit of Jenson Brooksby's on-court stardust, while Brooksby could take plenty from Korda's mentality. The world number 57, also 21, drew plaudits from the likes of Andy Murray for his lights-out style of tennis that saw him reach a first ATP tour final at the Hall of Fame Open and take the first set against Novak Djokovic in the round of 16 at the US Open. Both Americans should be considered top-30 players elect for now and breaking the top 20 should not be out of the question for either come the end of this season.