January 26, 2023 5:14 PM

Alex Sarwar
How Do Arsenal Compare To Previous Title Winners At The Halfway Stage?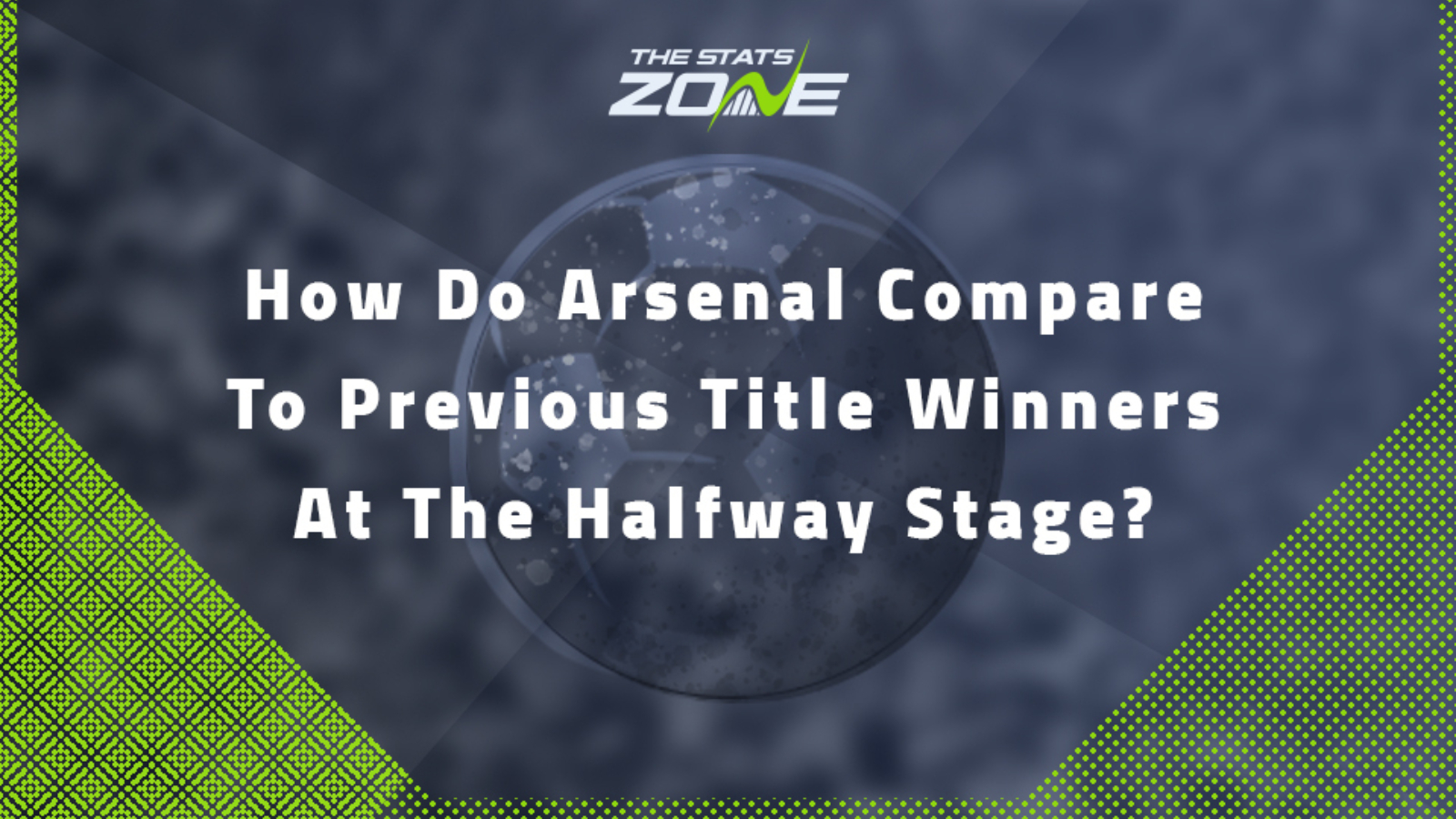 After having fulfilled half their fixtures in the 2022-23 English Premier League, Arsenal sit top of the table and dreaming of a first league title since their famous unbeaten top flight season back in 2003-04. Back then, Arsene Wenger's 'Invincibles' racked up 90 points, winning 26 and drawing 12 of their 38 games played with no defeats to their name. After 19 matches of the current campaign, the Gunners boast 50 points to their name having won 16, drawn two and lost just once.
But how likely is it that Mikel Arteta's side will go on and win the Premier League? What does history tell us in terms of title winning teams and their respective points tallies after 19 fixtures? We dive in and analyse the numbers, assessing just how good of a position Arsenal are in right now.
Listed below are all 30 Premier League winners and how many points they had gained at the half-way stage of the season (19 games played).
As you can see, we've highlighted the three seasons in which the team to have won the Premier League managed to accumulate more points after 19 games than Arsenal in this present campaign. Chelsea under Jose Mourinho in 2005-06 had picked up 52 points and went on to finish with 91 points, winning the title by an eight-point margin.
The remaining two seasons (2017-18, 2019-20) saw the respective title winners Manchester City and Liverpool each rack up a whopping 55 points at the half-way stage. Manchester City of course, ended the season on 100 points, the highest ever Premier League points total and 19 points more than that of their nearest rivals, whilst Liverpool finished on 99 points in 2019-20, a season which had been temporarily suspended due to the Covid-19 pandemic.
Arsenal fans have plenty of be optimistic about when considering that their 50 points accrued at the halfway stage of the 2022-23 season is the fourth-highest total in Premier League history by an eventual title winner. Should they replicate that form over the next 19 matches, then they will match Manchester City's record tally of 100 points. This puts into perspective just how brilliantly the Gunners have performed under the command of Arteta.