December 13, 2022 2:17 PM

Alex Sarwar
All Pele's FIFA World Cup appearances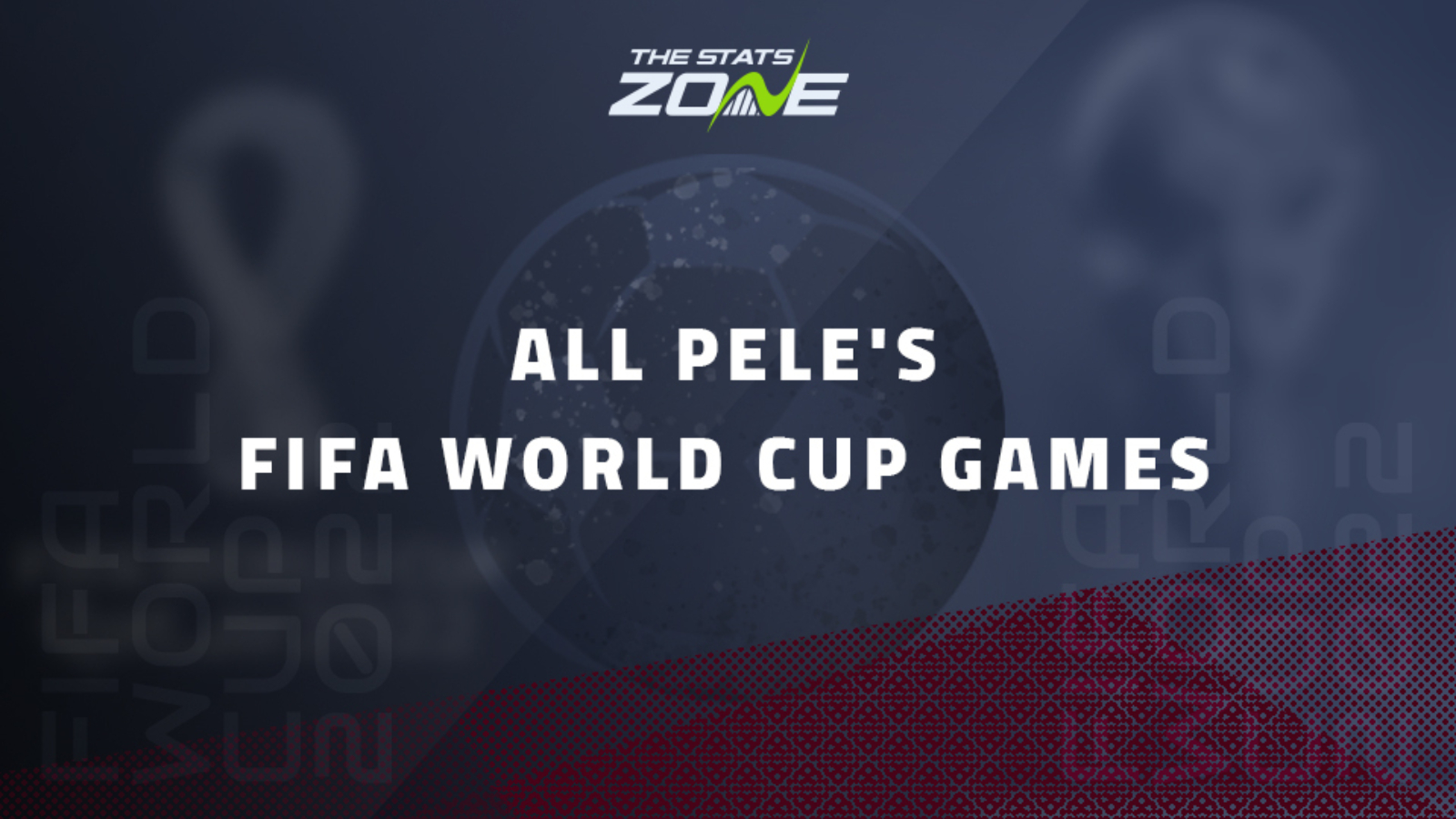 It's indisputable that Pele was a FIFA World Cup legend, winning the competition three times across his storied international career. Less than a year after his first international cap for Brazil, Pele made his FIFA World Cup debut in June 1958 against Soviet Union in the group stage, eventually scoring six goals across that particular tournament which Brazil ultimately won. He would go on to appear at four FIFA World Cups in total, with his most appearances coming at the 1970 FIFA World Cup, which saw the iconic striker score in his country's 4-1 victory over Italy in the final, Pele's last ever FIFA World Cup match.
Listed below are all 14 appearances made by Pele at the FIFA World Cup, including the tournament year, opposition, location and what stage of the competition in which each match took place.
Pele's 14 FIFA World Cup appearances spanned over a period of just over 12 years, beginning on June 15th 1958 and ending on June 21st 1970 with that memorable FIFA World Cup final triumph over the Azzurri. He scored 12 goals across those 14 fixtures, three of those coming in finals. When it came to performing in big games, no one could outshine Pele and his three FIFA World Cups are testament to that.