FPL Gameweek 25 – Projections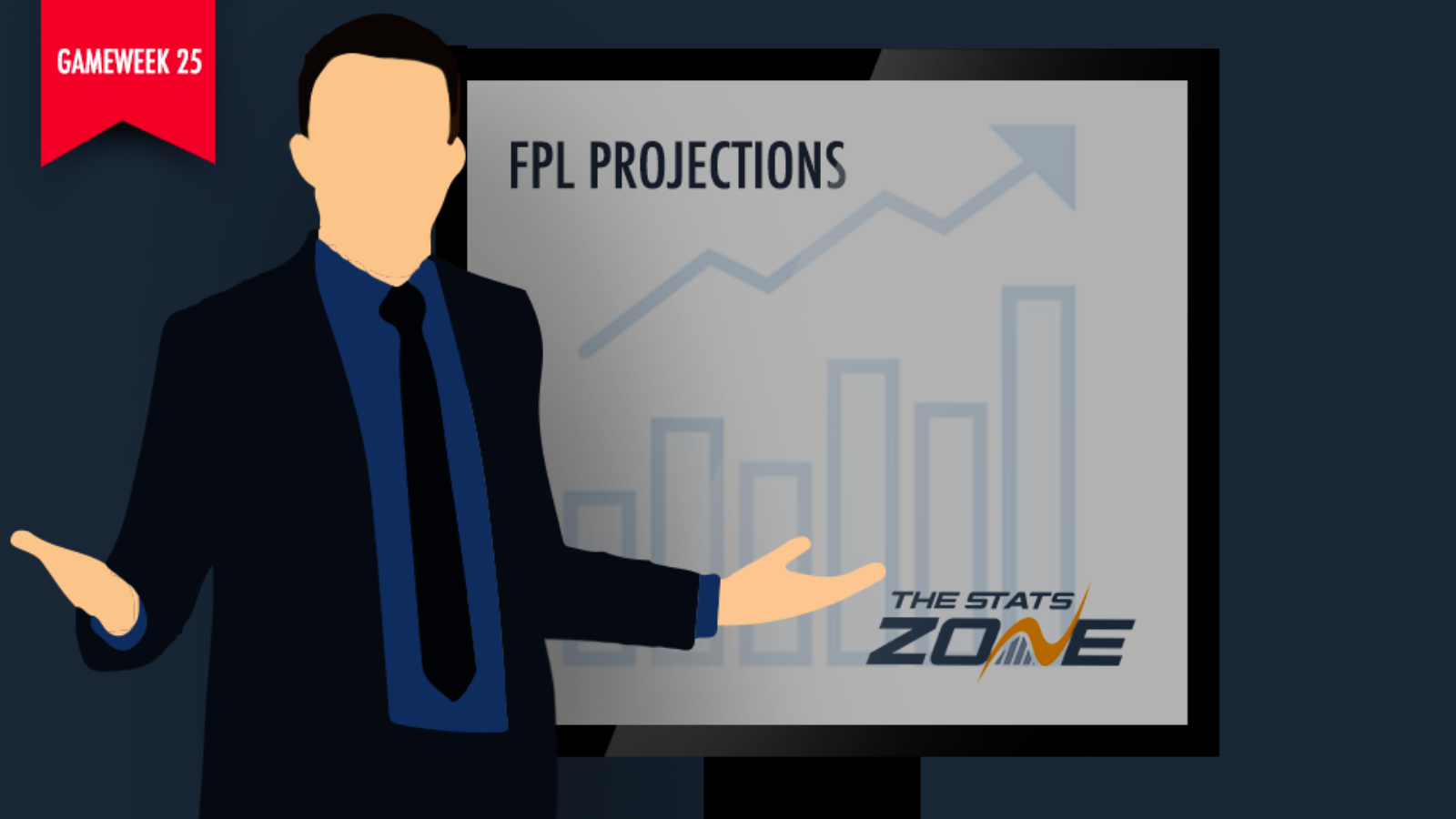 The algorithm managed to rack up a total of 74 FPL points over the course of Gameweek 24, mainly thanks to its triple-up of Liverpool defensive assets, taking advantage of the Reds' double gameweek. Led by captain Trent Alexander-Arnold, who accumulated 24 FPL points thanks to an assist in his first game and a clean sheet in his second, the trio, which also included Virgil van Dijk (£6.5m) and goalkeeper Alisson (£6.1m), brought home a grand total of 41 FPL points between them for the algorithm. It looked dodgy after Liverpool's first Gameweek 24 match saw them concede in a 1-2 win over Wolves. However, a comfortable 0-2 victory over West Ham in the league leaders' second fixture of the gameweek ensured a healthy amount of clean sheet points. Chelsea defender Cesar Azpilicueta (£5.8m) also deserves a mention, scoring in the Blues' 2-2 draw against Arsenal, which earned him 7 FPL points.
Routine for Liverpool in general, although Alisson proved his worth at times; such a great keeper 👌 If he'd not got injured, I reckon they'd be on at least 12 cleans this season; minimum double defence feels a very good idea for the home stretch imo #WHULIV #FPL

— FPL Chancer (Dan) 🇨🇽 (@fplchancer) 29 January 2020
The algorithm's midfield saw mixed results with Mark Noble (£5.0m) on the scoresheet after enjoying a double gameweek with West Ham. However, John Fleck (£5.0m), Riyad Mahrez (£8.5m) and Jack Grealish (£6.7m) all blanked, bringing home only 6 FPL points between them. In attack, Sergio Aguero (£12.0m) came off the bench to score the winner against Sheffield Utd, only to be booked afterwards, taking him out of the bonus points and giving him a total of 4 points. Danny Ings (£7.0m) also started Gameweek 24 from the bench and failed to deliver an attacking return in his 20-minute cameo, whilst Sebastien Haller (£7.0m) delivered an assist and 7 FPL points over his two fixtures.
OPTIMUM SQUAD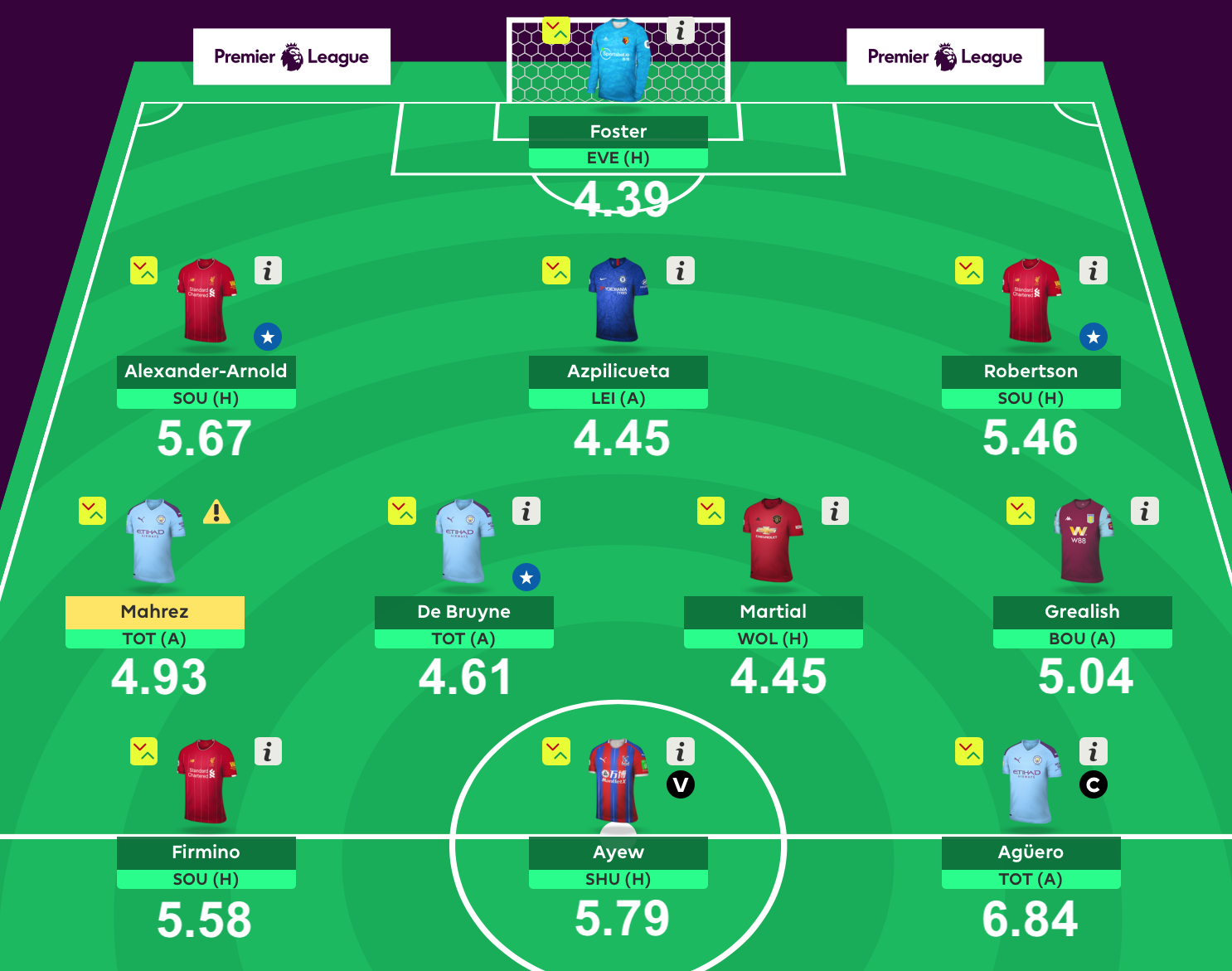 The algorithm makes six changes for Gameweek 25, with the first coming in goal as Watford's Ben Foster (£4.9m) is brought into the side. The England stopper is currently the third highest-scoring goalkeeper this season with 98 FPL points. There is a change in Liverpool defenders as full-back Andrew Robertson (£7.0m) replaces centre-back Van Dijk. Both Azpilicueta and Alexander-Arnold keep their places in the side; Chelsea full-back Azpilicueta has racked up 32 FPL points in his last four gameweeks.
The midfield sees both Kevin De Bruyne (£10.6m) and Anthony Martial (7.9m) come into the line-up with the former coming off the back of another assist in Gameweek 24. Despite Martial blanking against Burnley, another home game against Wolves could prove worthwhile from an FPL perspective with Martial having scored three goals in his last three league matches at Old Trafford. Completing the midfield four is another Man City player in Riyad Mahrez (£8.5m) and Aston Villa's Jack Grealish (£6.7m), who has accrued 23 FPL points from his last two away league games, having registered two goals and an assist.
Jack Grealish was a different class tonight. He would walk into most premier league teams imo. Think he will be playing for a top 6 team in the near future and make an impact at the euros this summer. https://t.co/g0LH0Yu1uP

— FPL Strategy (@FplStrategy) 28 January 2020
Two changes are made to the forward line-up as Roberto Firmino (£9.6m) and Jordan Ayew (£5.0m) come into the team. Firmino is fresh off the back of a goal in Gameweek 24. Completing the line-up is captain Sergio Aguero (£12.0m), who has six goals in his last three Premier League games, accruing 37 FPL points in the process.
BEST OF THE REST - GOALKEEPERS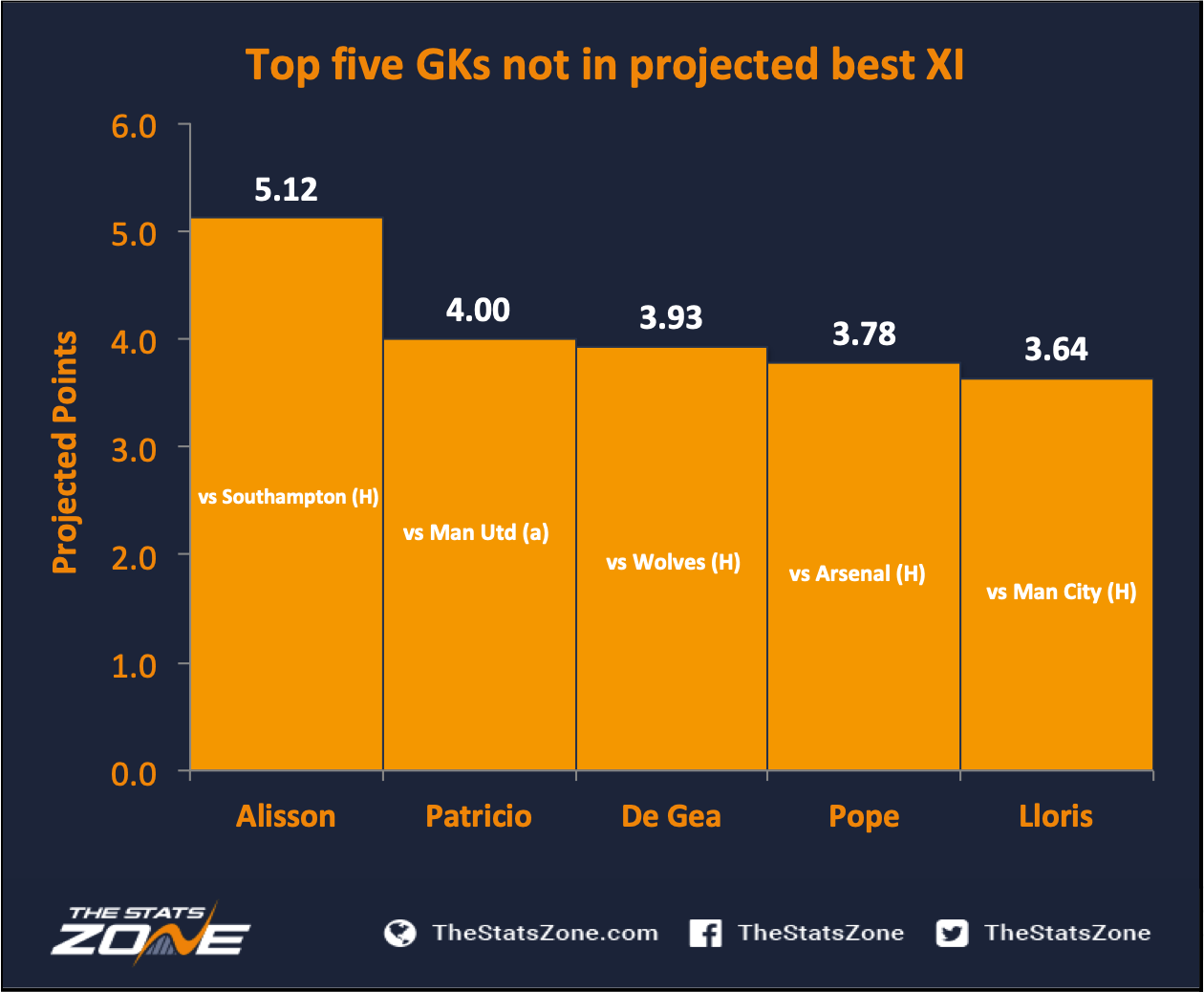 BEST OF THE REST - DEFENDERS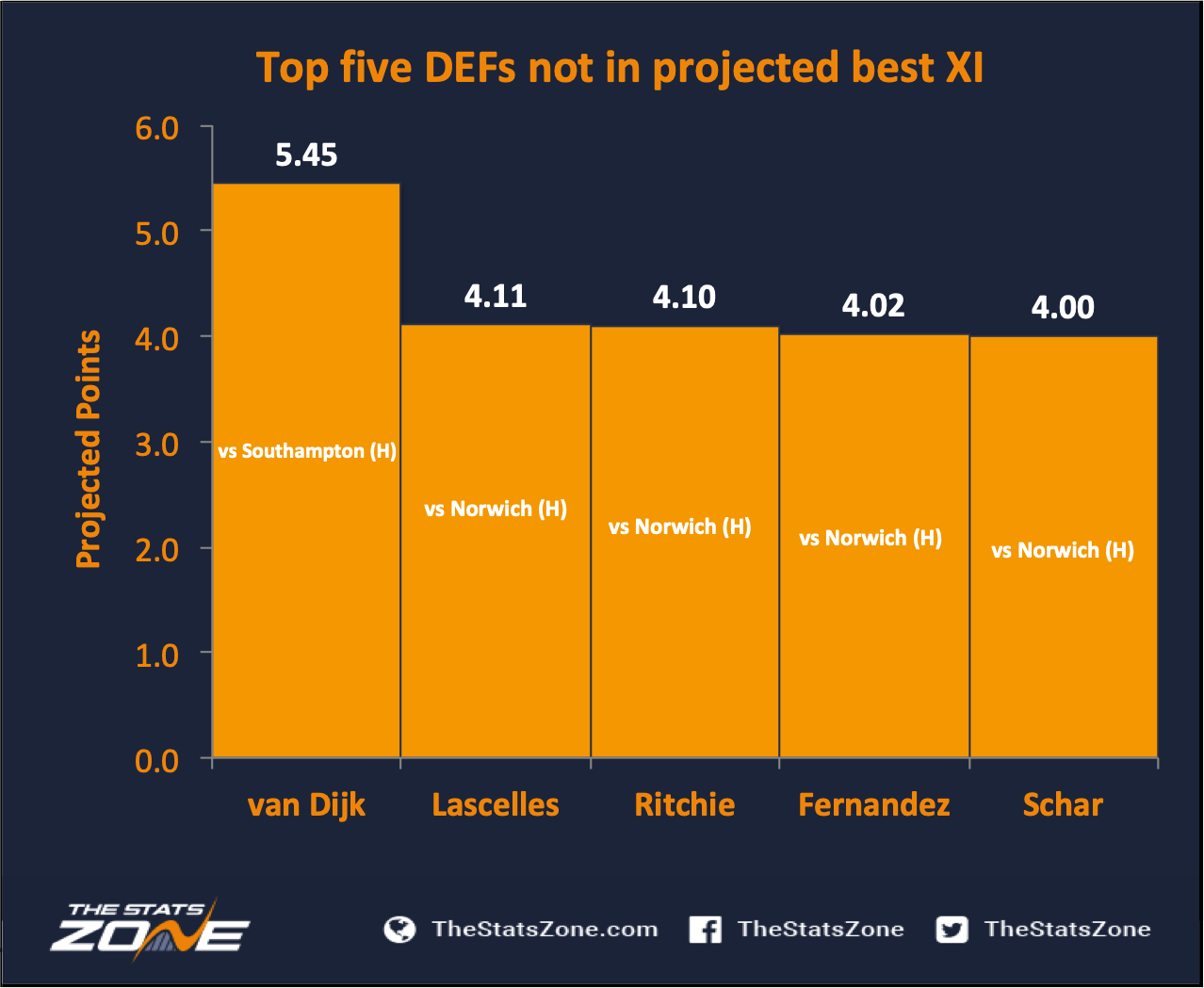 BEST OF THE REST - MIDFIELDERS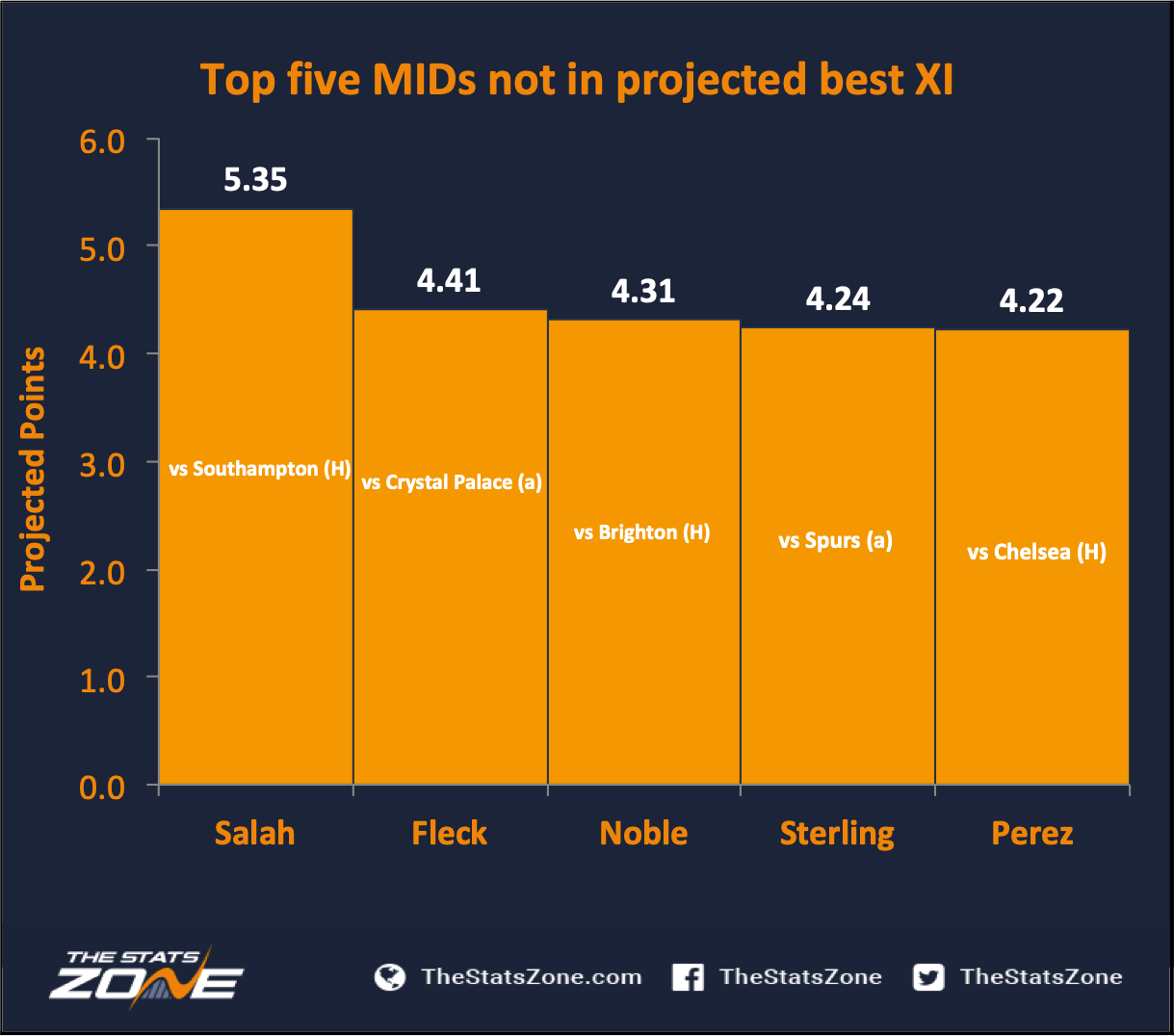 BEST OF THE REST - FORWARDS