October 09, 2023 8:30 PM

Alex Sarwar
2023 NFL Picks – Week 6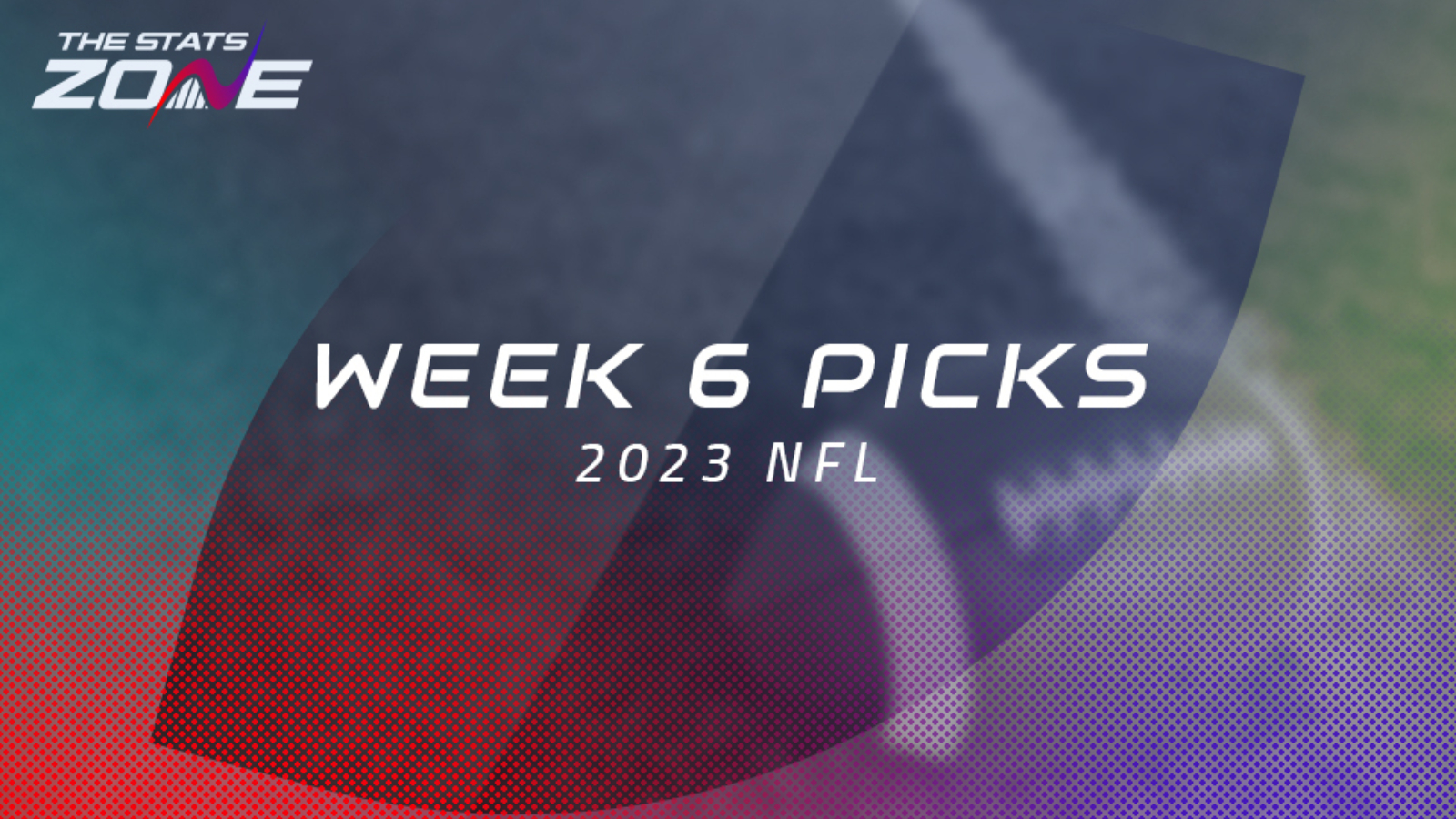 Below you can find picks for Week 6 of the NFL season from The Stats Zone's top NFL tipsters. All times given are based on US start times.
Denver Broncos @ Kansas City Chiefs - 10/12/23 - 8:15pm ET

That shocking comeback win by Denver Broncos at the Chicago Bears feels very much like a false dawn after they were beaten 31-21 by New York Jets the following weekend. Things are unlikely to get better for Russell Wilson and co on 'Thursday Night Football' as they travel to the Super Bowl champion Kansas City Chiefs, who have won each of their last four games after that shocking loss to the Detroit Lions on opening night. Expect a comprehensive victory here for Patrick Mahomes and the Chiefs. However, odds were not available on Travis Kelce's rumoured girlfriend Taylor Swift making another appearance at Arrowhead Stadium
Tip: Kansas City Chiefs to cover -10.5 spread
San Francisco 49ers @ Cleveland Browns – 10/15/23 - 1:00pm ET
The 'Brock Party' is still in full swing over in San Francisco as the 'Niners' continue to keep winning. Their 42-10 thumping of the Dallas Cowboys took them a 5-0 for the season, a record only matched by Philadelphia Eagles. The dangerous but inconsistent Cleveland Browns are 2-2 in comparison and have had a fortnight to reflect on being pummelled 28-3 by Baltimore Ravens in their last home game. Whilst you'd expect an improvement offensively, this looks a formidable San Francisco side across the board with Brock Purdy leading the charge at quarter-back. The 49ers should take a lead into half-time and then right up to the end of this contest.
Tip: Double Result - San Francisco 49ers - San Francisco 49ers
New York Giants @ Buffalo Bills – 10/15/23 - 8:20pm ET
Buffalo Bills are likely still hurting after having come out the wrong side of a thriller in London against Jacksonville Jaguars. But they remain a strong outfit and in Buffalo especially, are exceedingly difficult to beat. The New York Giants make the relatively short journey across the state on the back of a three-match losing streak with Daniel Jones out of form and their defence leaking scores. It may not be a pretty sight for Giants fans watching Josh Allen with the ball against such a fragile backline and Buffalo Bills should dominate this ball-game, bouncing back immediately.
Tip: Buffalo Bills to cover -14.0 spread