FPL Gameweek 2 – Team TSZ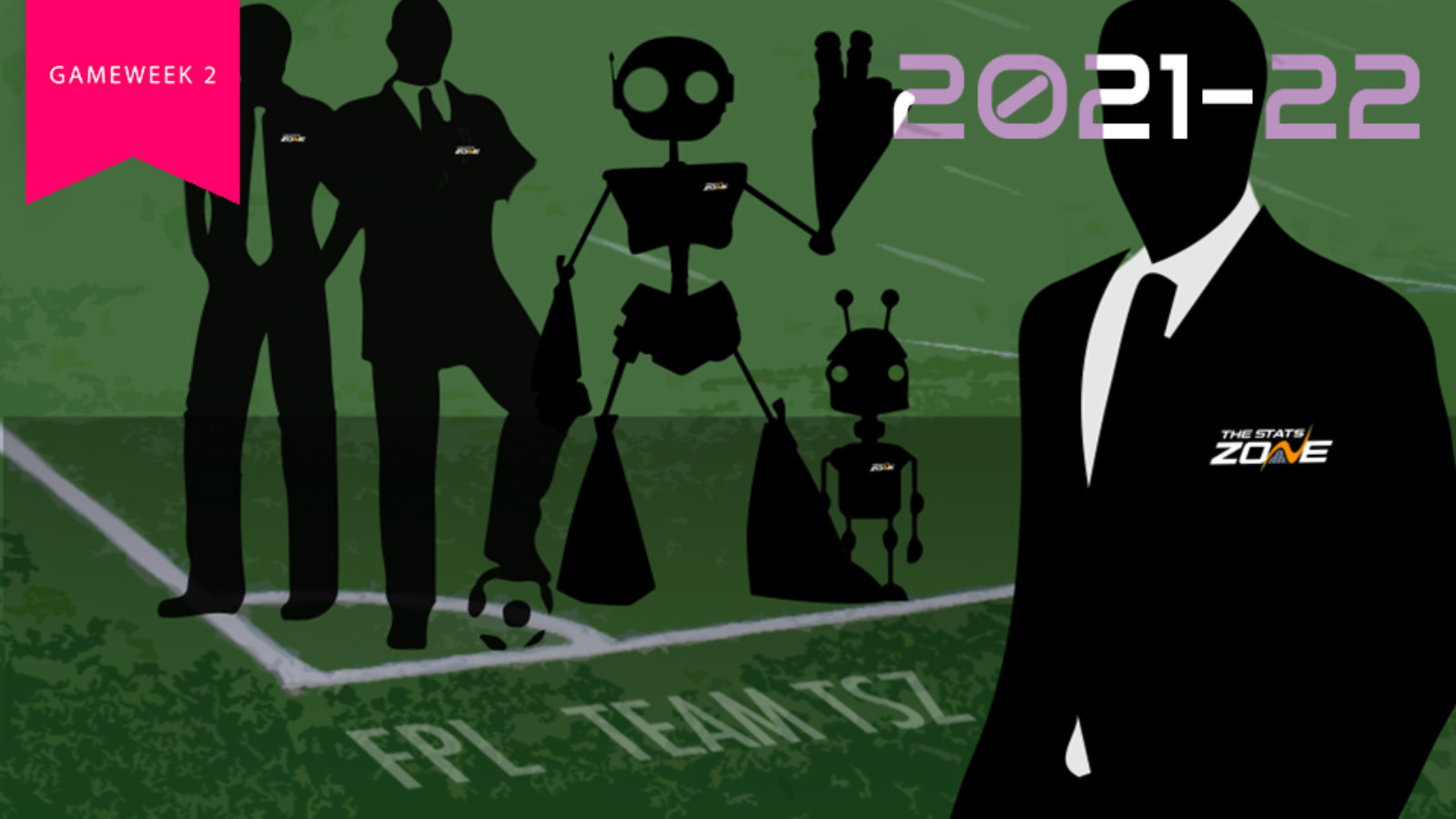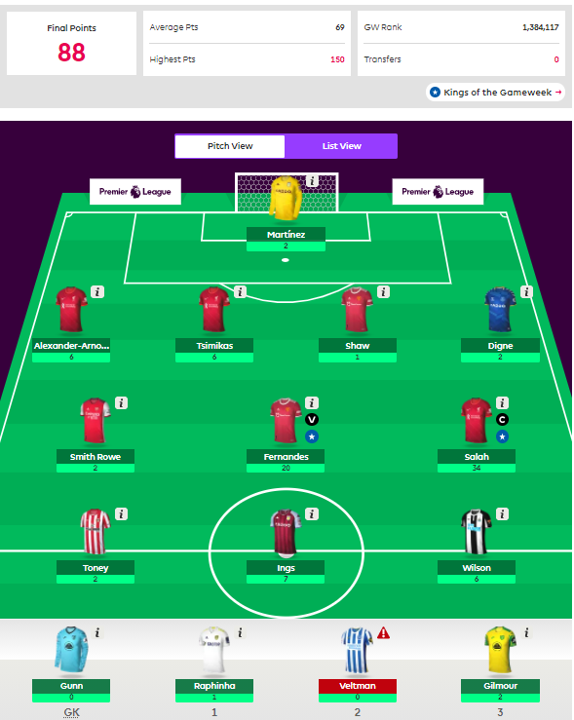 GW points: 88
GW average: 69
GW rank: 1,384,117
Overall rank: 1,384,114
Team TSZ got off to a good start to the new FPL season with 88 points but, unfortunately, so did almost everyone else in the world. An overall ranking at 1,384,114th is pretty disappointing fare from a good score but the league is not won in a week blah blah, it's a marathon not a sprint etc etc, FPL is a never-ending cycle of hope and regret something something.
"In my own team I'm not going to make a move, I don't need to personally" said Trystan, beaming smugly at Alex and I as the Skype tune barely ceased. His quest to rule Wales is already well underway with a solid 96 points to the good. I fell on my own sword in Gameweek 1, despite my sword being the correct sword. Brentford did indeed beat Arsenal, handily in fact, but captaining Ivan Toney was a bit overzealous. Taking risks in week one is my thing, though, as is immediately wildcarding in week two. In week three, I give up altogether.
GAMEWEEK 2 TEAM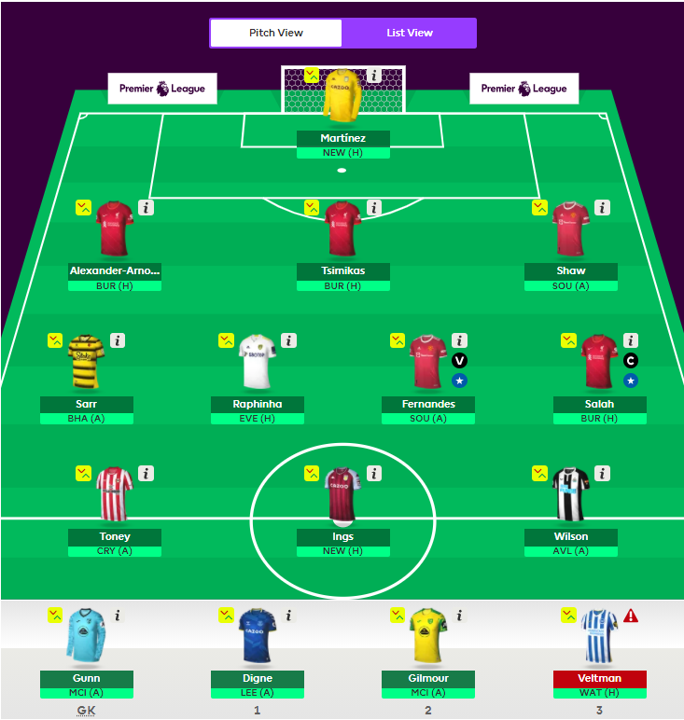 Formation: 3-4-3
Captain: Salah
Vice-captain: Bruno Fernandes
Transfers made: 1 (Smith Rowe > Sarr)
Point deductions: 0
"How did we miss Sarr last week?" Alex posed, as he and Trystan scoured for an Emile Smith-Rowe replacement even faster than Arsenal did this week. Let's hope the Norwegian maestro has no interest in the number 10 shirt. Hindsight is a wonderful thing, and three million FPL managers swapping in Said Benrahma or Ismaila Sarr for Harvey Barnes this week briefly crashed the site apparently. Harvey just signed a new deal at Leicester which usually means his form will drop off the face of a cliff - it's called the 'Aubameyang Phenomenon'. I might get around to finally writing that thesis on the subject next time we have a pandemic.
With Smith-Rowe swapped out for Sarr in one of the quicker, more straight-forward discussions we've ever had, talk moved to the imminent South American World Cup qualifiers that look set to cause some disruptions after Gameweek 3. I had no idea these were happening because I like to keep my worries small and soon but it seems to be a successful FPL manager one must always be concerned with the availability of Emiliano Martinez in September or Mohamed Salah's travel itinerary in January. With the wildcard word already posited by Alex and Trystan for those qualifiers, there was one decision left to make.
"I loathe a Saturday lunchtime captain" said Alex. Perhaps recalling a particularly authoritative barbecue he had once attended. Yet, after Mohamed Salah's exploits for Liverpool against Norwich last Saturday there seemed only one option for captaincy in the first full Anfield since the Reds won the Premier League. A home match against Burnley was enough to avert their attentions from Bruno Fernandes, who has two goals and three assists from his last three matches against Southampton including their most recent fixture - which was fairly one-sided if I remember correctly.
For the rest of our FPL content, visit our Fantasy section!