November 19, 2021 4:47 PM

Adam Evans
FPL Gameweek 12 – Team TSZ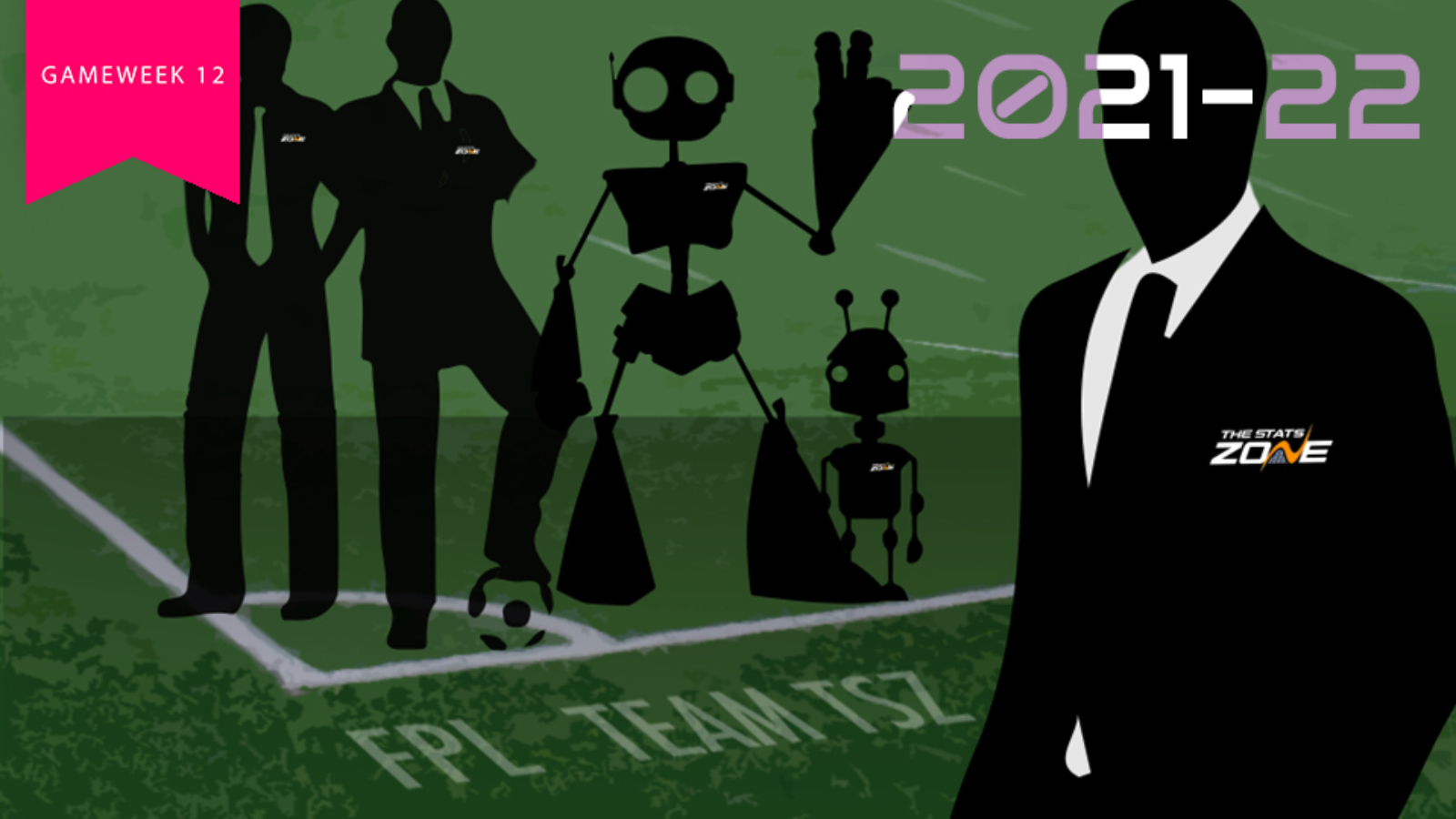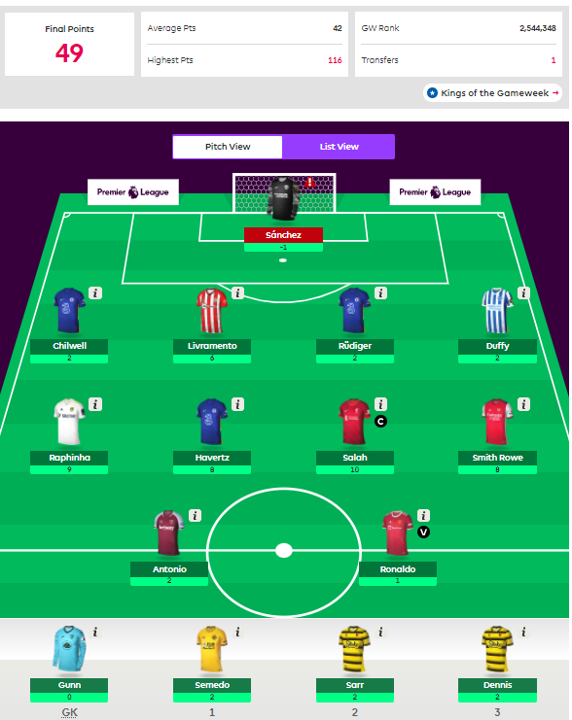 GW points: 49
GW average: 42
GW rank: 2,544,348
Overall rank: 284,336 (▼)
Quick! We probably haven't got much time before they conjure up another international break.
Team TSZ scored 49 points in Gameweek 11, just seven points over the average for a minor red arrow. Alex's NTT (Non-Trystan Transfer) proved a success with Emile Smith Rowe bagging a third goal in three games and Kai Havertz finally provided an attacking return. Elsewhere, Raphinha is single-handedly carrying a struggling Leeds United as well as this team, especially as it seems no Premier League forwards fancy scoring this season. Chelsea conceding a late goal to Burnley, though, was the FPL implosion of the weekend with many managers bringing in as many of their wing-backs as they could carry. Robert Sanchez's unfortunate red card, although a red card all the same, sees him suspended for just the one match.
GAMEWEEK 12 TEAM
Formation: 4-4-2
Captain: Salah
Vice-captain: Ronaldo
Transfers made: 1 (Semedo > Cancelo)
Point deductions: 0
In our first live Team TSZ discussion for some time, Trystan and Alex immediately got down to business. Alex did not ask Trystan how his break was, pointedly, instead opting to big up his NTT for Smith Rowe. I was too hungover to offer any kind of greeting or pleasantry but to be honest the guys forget I am present fairly early on in these talks.
The main focus for debate was whether to bring in a new sub keeper for Angus Gunn but Alex interjected, excitedly suggesting that new Norwich manager Dean Smith might "give us an early Christmas present" by starting Gunn ahead of Tim Krul on Saturday. The two discussed this for some time whilst I reflected on the fact that Alex would consider one point for 90 minutes and three goals conceded by Gunn a present. It's been that kind of season.
Trystan and Alex decided to wait and see on Gunn, with Sanchez due back next week anyway. Talk turned to the likes of Trent Alexander-Arnold and Joao Cancelo, with Trystan setting eyes on Team TSZ for the first time in months and realising how flimsy it is. Not having Trent as a set-and-forget is an oversight, said Trystan, and one that the team can now not afford to rectify without taking a hit. It was possible – they could have swapped out Rudiger for the man who just bagged three assists in one game for England – but I was too hungover to tell them. I an stuglin to type in ful semtemces tbh.
20 minutes passed in which I may well have fallen asleep before Trystan realised the Rudiger -> Trent option was available. Then, Alex asked which of TAA and Cancelo Trystan would prefer to have for the whole season, to which he answered 'Trent'. Yet, as you can see, Cancelo is the man to come in. I don't understand why, and not just because I'm hungover.
Pep Guardiola talked Cancelo's performances up this week, so the Portuguese is sure to be rested just in time for his transfer in to Team TSZ. One of this season's biggest flops so far, Nelson Semedo, goes the same way as Adama Traore did last gameweek. Wolves are faring well in the Premier League right now but in Fantasy terms it is hard to find how, where and from whom they are doing so.
"It's a weak team" said Alex, post-transfer, so confidence is clearly high here at TSZ Towers. I can feel a distinctly underwhelming gameweek coming.
For the rest of our FPL content, visit our Fantasy section!