July 29, 2022 5:05 PM

Alex Sarwar
FPL 2022-23 Preview – TSZ Expert Squads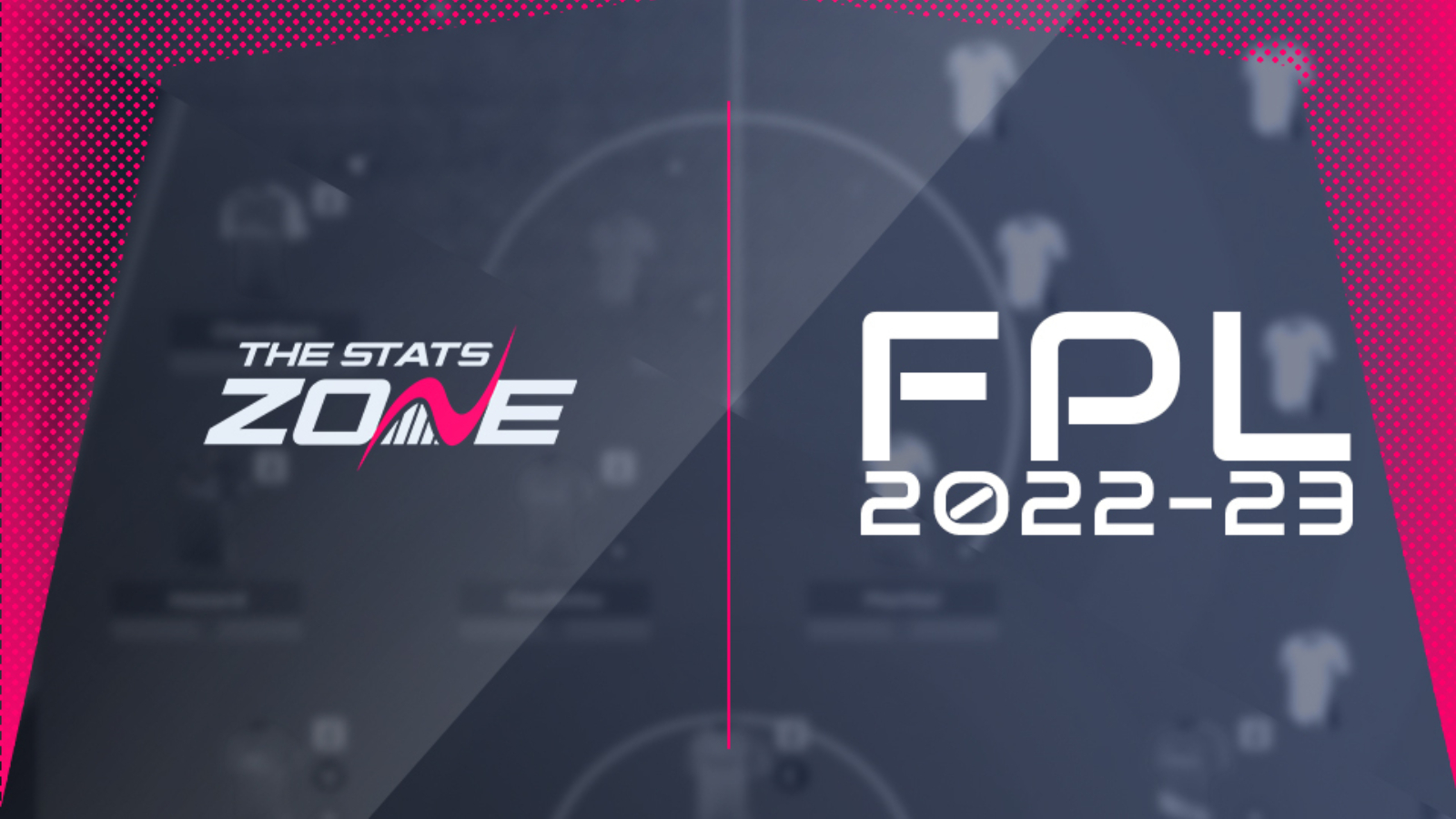 As the 2022-23 Premier League season gets closer, so too does another long-waited Fantasy Premier League campaign. Whether you're a new player of FPL or an established veteran of the game, at TSZ towers we're providing content to help you assemble the best possible squad ahead of Gameweek 1.
In this latest article, the 'experts' who form our popular Team TSZ staff team are unveiling their preliminary FPL Gameweek 1 squads and explaining some of the decisions they have made. We're revealing these squads in a bid to help our readers decide which players are best suited for them going into the opening round of Premier League fixtures.
TRYSTAN PUGH (SPORTS CONTENT MANAGER)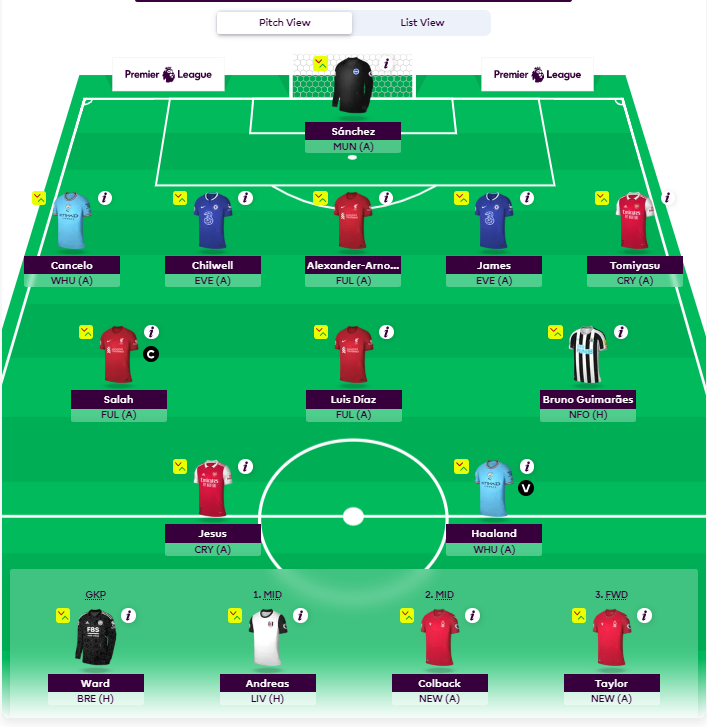 "It seems like a lot of FPL players are going four at the back in their initial squads, but I'm tempted to go one step further with five as I'm not convinced on who the mid-priced midfield gems are going to be just yet. Chelsea's pre-season form is a little concerning but James and Chilwell are proven fantasy performers and doubling up could give me an edge if the Blues start the campaign off well. TAA and Cancelo need little introduction, while I'm happy to include Arsenal's Tomiyasu given his generous price and kind fixture run.
In midfield, Salah will no doubt feature in the majority of teams so the inclusion of Diaz could give me an edge, although admittedly rotation is a concern in Jurgen Klopp's attack. The thinking is that I can easily move to a Maddison/Saka/Mount should the gamble not pay off. I was massively impressed with Bruno Guimaraes last season, and with Newcastle set to be even stronger this time around, the Brazilian finds his way into my squad with a tasty opening fixture at home to newly-promoted Nottingham Forest.
Spearheaded by Erling Haaland and Gabriel Jesus, my forward line is as template as it gets, but sometimes that's the smart approach in the early stages of the season. It's the shield rather than the sword approach, but that strategy has helped me get off to a good start in the past."
ALEX SARWAR (SPORTS CONTENT WRITER)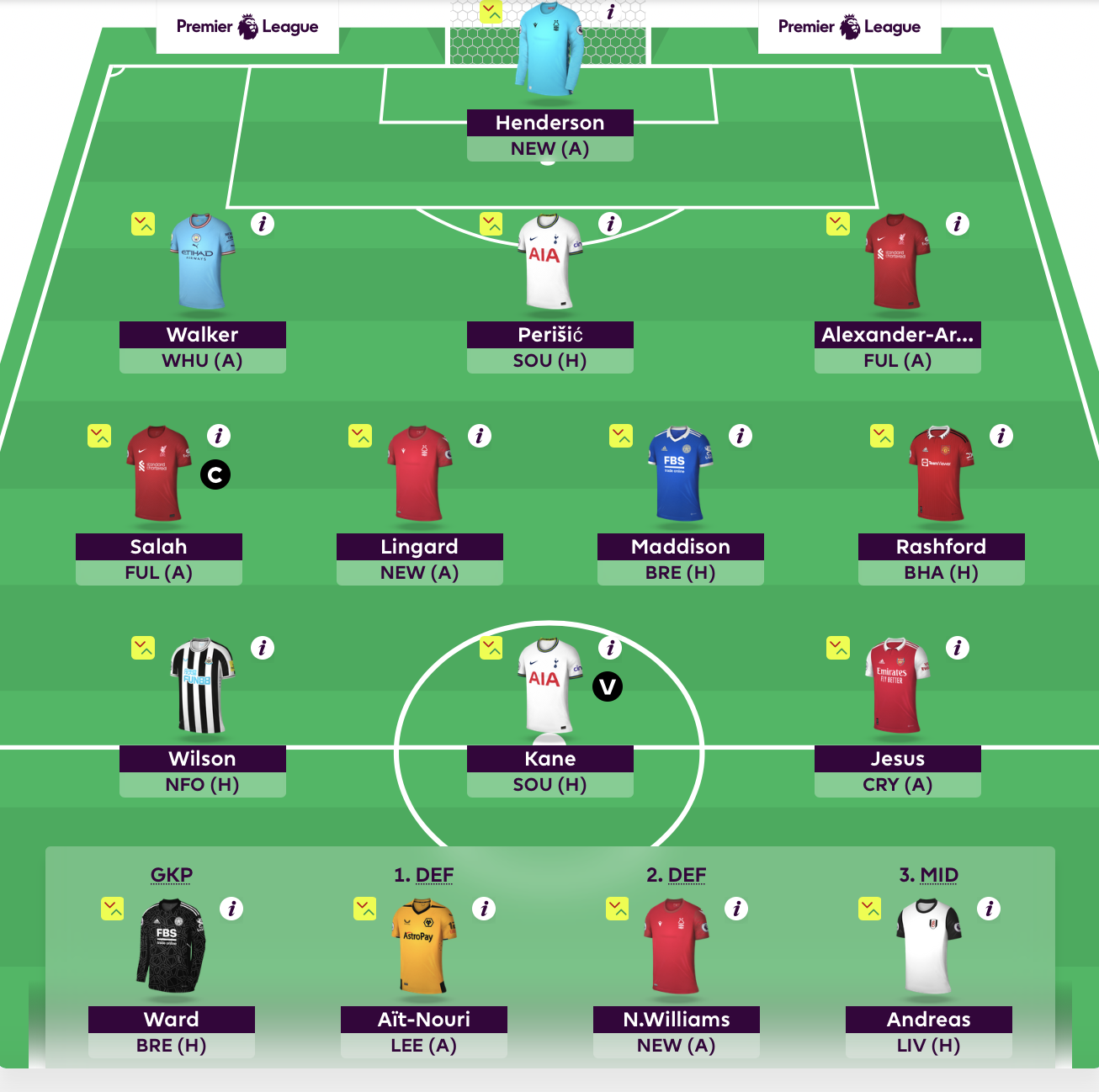 "With a winter World Cup on the horizon, many players will be desperate to hit the ground running this season in a bid to catch the eye of their respective national team manager. With that in mind, I've prioritised players on the fringes of those squads, looking especially towards English players such as James Maddison, who finished last season having scored in each of his last four Premier League games. Callum Wilson has proven himself as a reliable top-flight goalscorer if he stays fit, whilst Jesse Lingard should thrive playing a key role in attack for Nottingham Forest as he did for West Ham back in 2020-21. Marcus Rashford represents something of a gamble, but at just £6.5m I find him worth the gamble playing for a manager in Erik ten Tag who regularly utilises an attacking system which should suit his strengths.
Dean Henderson's last full season as a first-choice Premier League goalkeeper saw him establish himself as one of the standout FPL goalkeeping assets and I'm confident of him repeating that feat at Nottingham Forest. Speaking of Forest, Neco Williams is an absolute bargain at £4.0m as he should start under Steve Cooper and will be expected to roam forward consistently at right-wing-back in the same way that Djed Spence did so effectively for them in the Championship.
As is the case with many other FPL managers, I've gone big at the back with Trent Alexander-Arnold and Ivan Perisic, who looks a fantastic FPL asset based on his exploits for Inter Milan at left-wing-back under Antonio Conte. Kyle Walker at £1.0m less than Joao Cancelo I think could be a handy differential, whilst Mo Salah takes the captaincy to the surprise of no one I'm sure. For now, Kane gets the nod over Haaland due his fixture, but I can already see myself switching following Gameweek 1."
ADAM EVANS (SPORTS CONTENT WRITER)
"My inclusion in an article titled 'FPL Experts' is quite a stretch but considering 57% of FPL managers have Erling Haaland in their side it seems this season is likely to be as one-dimensional as the last. To that end, I've adopted a boring approach to my opening FPL side (what we call a 'Trystan' here at TSZ) in direct contrast to how I usually play the game. What I usually do is select the goalkeeper from the promoted side with the best defence, for example David Raya last season, and then immediately run out of ideas. That goalkeeping strategy has worked more often than not but Raya's injury around November last season derailed some good progress that I never recovered from. That, and I also have a self-destructive minus four addiction. So this year I've opted to set and forget with Ederson, who I'm hoping will bag a couple of assists lumping it down to 7'12" Haaland. Salah and Son are obvious choices early-doors, especially for me because I am also quite partial to using my first wildcard on or before around Gameweek 3. This is in large part because I make most of my FPL decisions whilst watching Match of the Day, often drunk.

I'm giving Mitrovic another chance this season considering his exploits in the Championship, although I hovered over Gabriel Jesus for a considerable amount of time. Elsewhere, assist maestros Trent Alexander-Arnold and Andy Robertson always start in my teams before they become too expensive (they should have been £8m at least this year) and I feel Ivan Perisic could be the signing of the season (demigod Haaland aside) under Antonio Conte."