As Liverpool fans digest the crushing yet seemingly inevitable loss of Philippe Coutinho to Barcelona, they do at least have some sources of optimism. One cause for celebration is the arrival of long sought after centre-back, Virgil van Dijk, who is sure to provide some much-needed solidarity and authority in a much-criticised defence. Perhaps a more direct buffer to the loss of attacking talent Coutinho, though, is the unrelenting form of summer signing Mohamed Salah.
The Egyptian winger arrived at Anfield in June for €42m (rising to €50m) from Roma. Although such sums of money are commonplace in today's market, there were one or two raised eyebrows over the acquisition of a player who barely made a mark with Chelsea during his first stint in the Premier League.
Just over halfway through the Premier League campaign, however, and those doubts are a distant memory. Earlier this month, Salah was named African Player of the Year, which led UEFA to ask the question, just how great is he?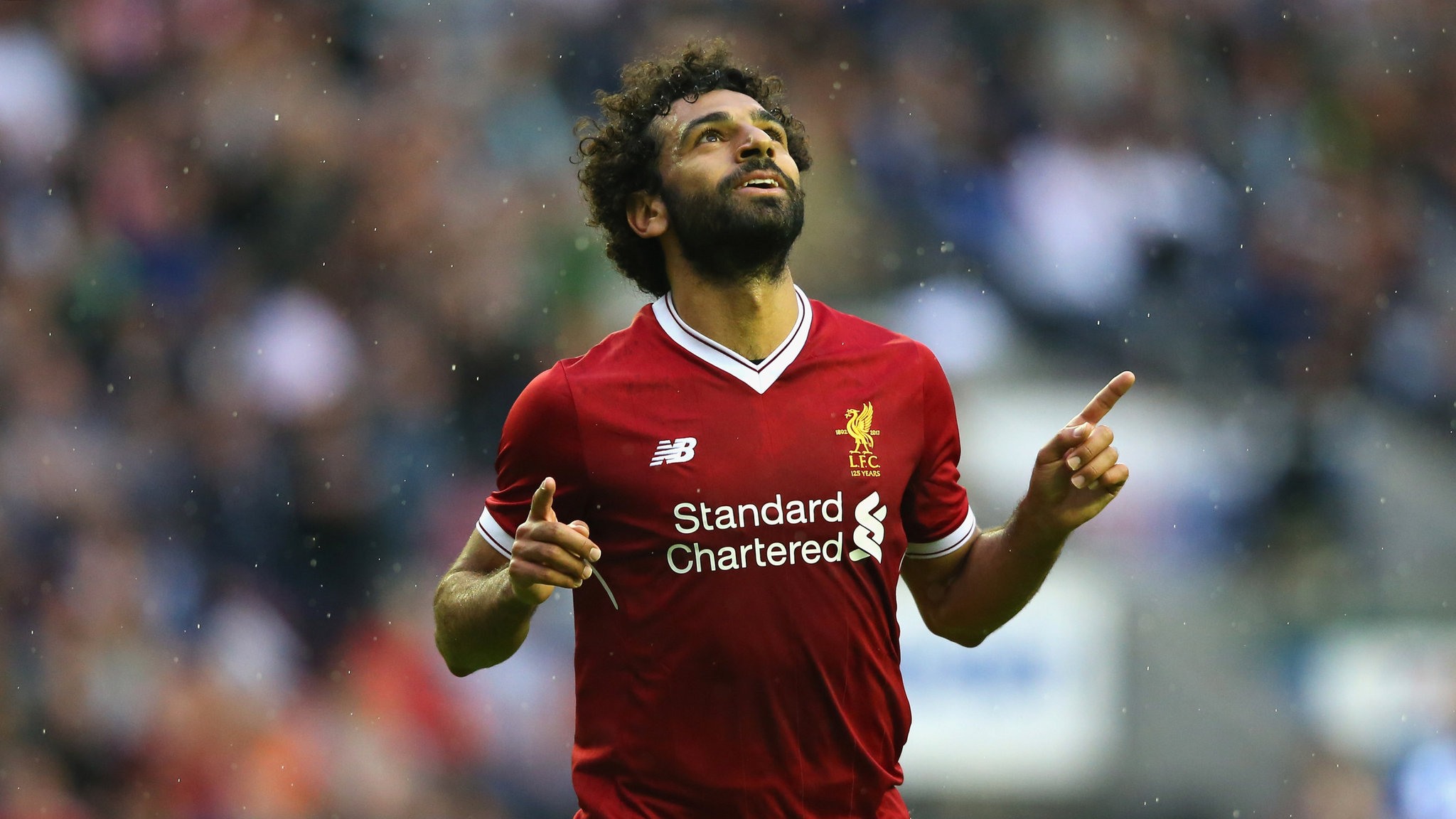 So, let's talk numbers:

Although we're only in January, a return of 23 goals in all competitions equates to Salah's best ever season tally. The Egyptian notched 19 in 41 games for Roma last season but his first team opportunities were limited during his first spell in the Premier League with Chelsea; he appeared just 19 times for the Blues, scoring twice, so the improvements seen since that frustrating period of his career are dramatic.
GOAL SCORER, GOAL CREATOR
Although not an out-and-out striker, Salah is just one behind Harry Kane in the Premier League top scorer stakes, but actually boasts a superior minutes-to-goal ratio (94 vs 99). If we then throw assists into the mix, the Liverpool man shines even more: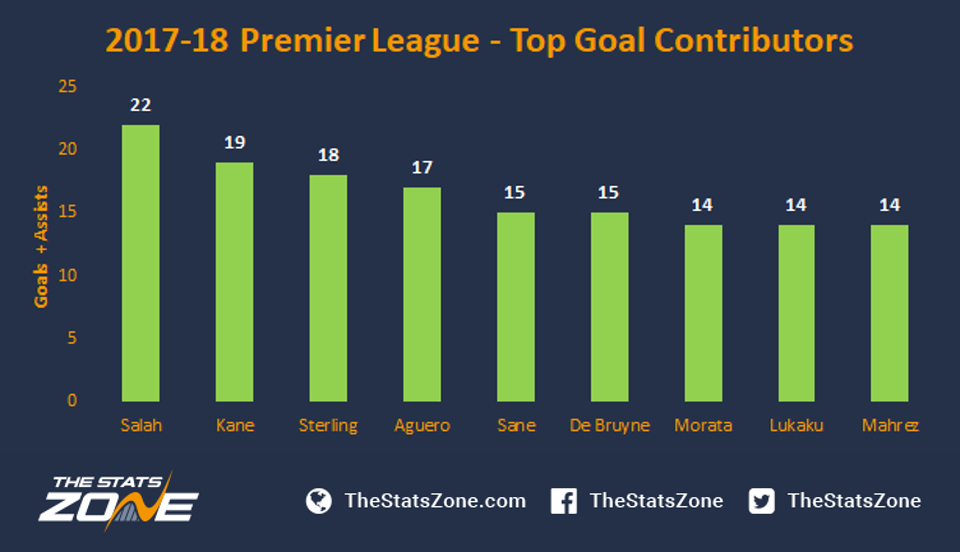 In 21 Premier League appearances, Salah has directly contributed towards 22 goals which is 44% of Liverpool's total, and when you consider he has been playing in a team boasting the talents of the now disbanded 'Fab Four', it goes to show how impressive his feats have been.

COMPARISONS
A direct goal scoring comparison with Coutinho doesn't seem entirely fair (although the BBC did touch upon this) as the departed Brazilian – although a frequent goal scorer himself – generally operated in more of a withdrawn position, so was naturally less prolific due to the different role he had in the team. Instead, we've compared Salah with the two most lethal Reds forwards in recent history – Fernando Torres and Luis Suarez: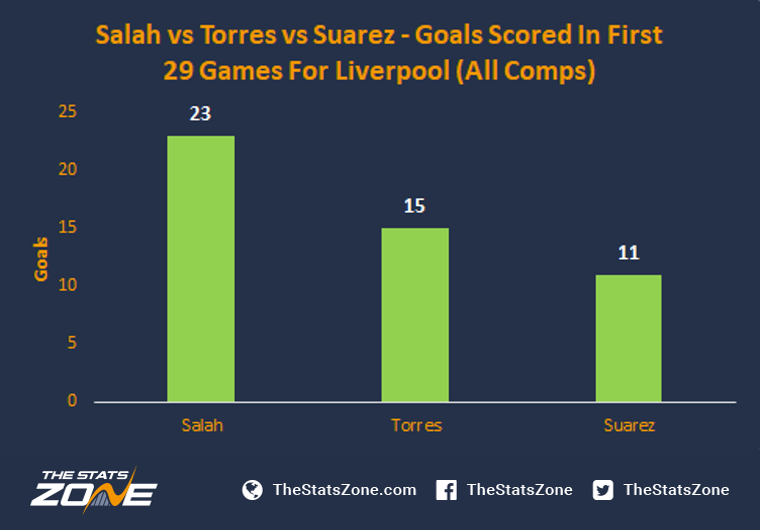 At the same stage in their respective Liverpool careers, both Torres and Suarez trail behind Salah in terms of goals in all competitions. Torres' first season at Anfield (2007-08) saw him score 33 goals in all competitions – the most he's ever scored in one season – whilst Suarez took some time to find his feet and it wasn't until his final campaign in a Reds shirt (2013-14) that he found his goal scoring peak, notching 31 overall and 28 in his first 29 games of that particular season. At this stage, for Salah to be just five goals behind what is regarded as one of the finest individual seasons in Premier League history is testament to his impact so far.

IMMEDIATE IMPACT
There is no doubt that, from a goal threat perspective, Salah has made as significant an impact in his first few months than any other attacking signing Liverpool have made in the Premier League era. Whether he can maintain this form is another matter, but for now, Coutinho-less Liverpool have plenty of cause to be hopeful for the future with the Egyptian in their ranks.