15 games into the 2016/17 Premier League season, who has played every minute of every game so far?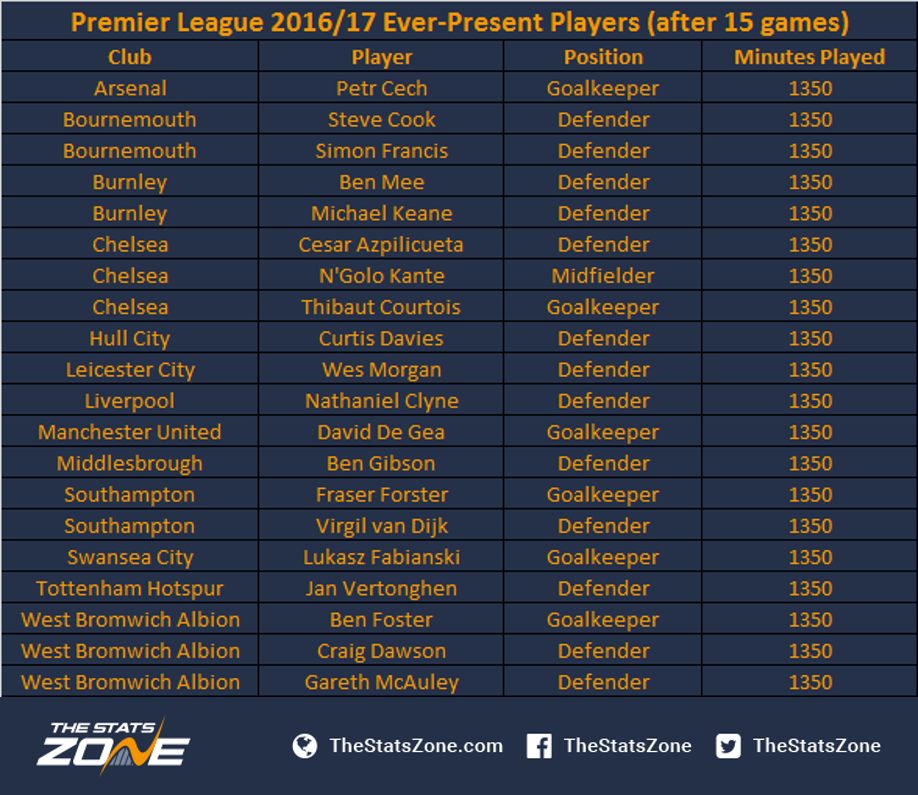 20 players have played every minute of the first 15 games in the 2016/17 Premier League season, with 13 teams containing an ever-present player. 11 of the players on the list are English.
Both Chelsea and West Bromwich Albion are represented by three players each – not surprising given the consistent lineups that Antonio Conte and Tony Pulis have put out week after week.
The list is completely dominated by the defensive line, with 6 goalkeepers and 13 defenders. One solitary midfielder appears in the form of Chelsea's N'Golo Kante – himself a defensive minded player.
Next, we look at which players boast the best goal difference for the time they have spent on the pitch so far: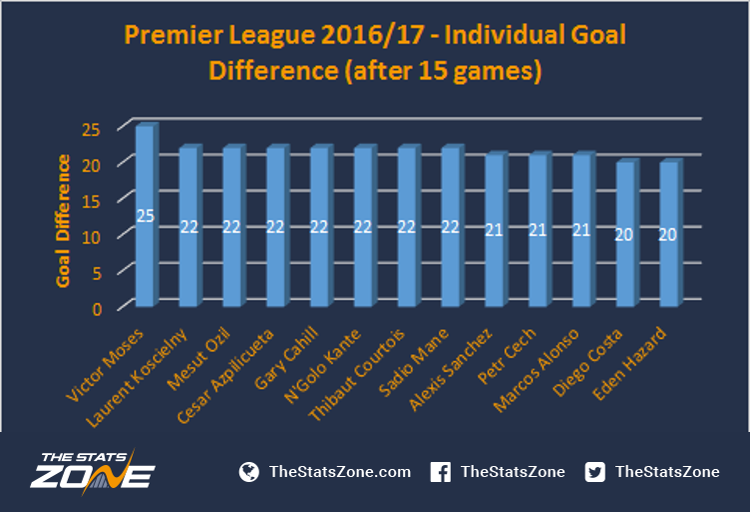 Victor Moses leads the way with a goal difference of +25. Whilst he has been on the pitch this season, Chelsea have scored 27 goals and conceded only two.
The remainder of this list is, unsurprisingly, made up of the current top three teams in the Premier League table – Chelsea, Arsenal and Liverpool. No other club has a player with a goal difference above 15.
Four of the players on this list – Chelsea trio Cesar Azpilicueta, N'Golo Kante and Thibaut Courtois and Arsenal's Petr Cech – have played every minute of the season up until this point.