First leg matches in the UEFA Champions League Round of 16 are out of the way now and a number of the ties are finely balanced. Juventus' fightback from 0-2 down at home to Bayern to 2-2 has given them a fighting chance, while an incredibly entertaining goalless draw was played out between PSV and Atletico last night in Eindhoven.
So much is made of the value of away goals in UEFA competitions, so TSZ decided to look at the historical results of two-legged matches to see the stats on how many home and away teams progress after a 0-0, 1-1 and 2-2 draw in the first legs, to analyse whether the probabilities of progression do change with the away goals.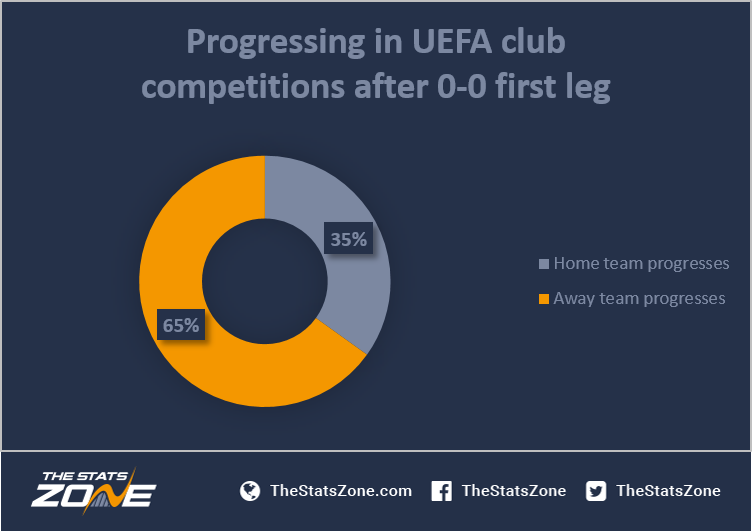 There have been 691 goalless draws in the first leg of two-legged ties in UEFA club competition history, with the away team in the first game progressing 450 (65%) times compared to 241 (35%) for the home teams. Despite not achieving the away goal, Atletico will be confident with those stats in mind, and their tremendous defensive record this season.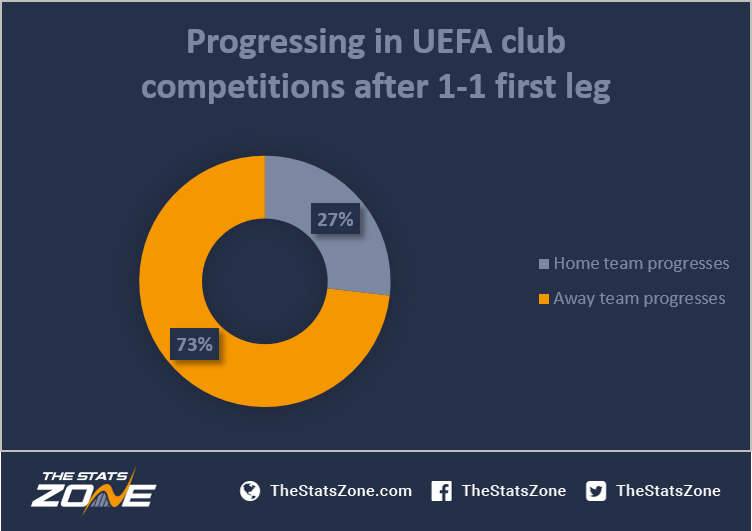 The 1-1 draw is the most common scoreline for a draw in UEFA club competition history and this has happened on 766 occasions. The away team has emerged victorious on 561 (73%) occasions compared to the home teams progressing 205 (27%) of these - a notable increase based on the one away goal.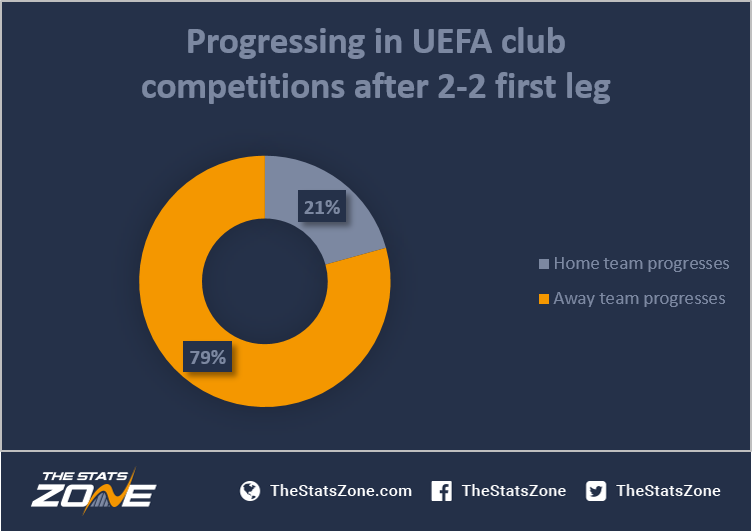 Taking it one more step, and we can see that the two away goals gives the away side an even greater chance of progressing. 2-2 has occurred 276 times and the visiting team in the first game emerges 219 of those times, representing a significant 79%.
While a draw may appear to be a draw on the face of it, there's a 14% difference between a 0-0 and a 2-2 first leg result based on historical results.