At midnight UK time, a highly-anticipated ladies singles quarter-final takes place at the US Open, with Venus Williams meeting Petra Kvitova in the Arthur Ashe Stadium.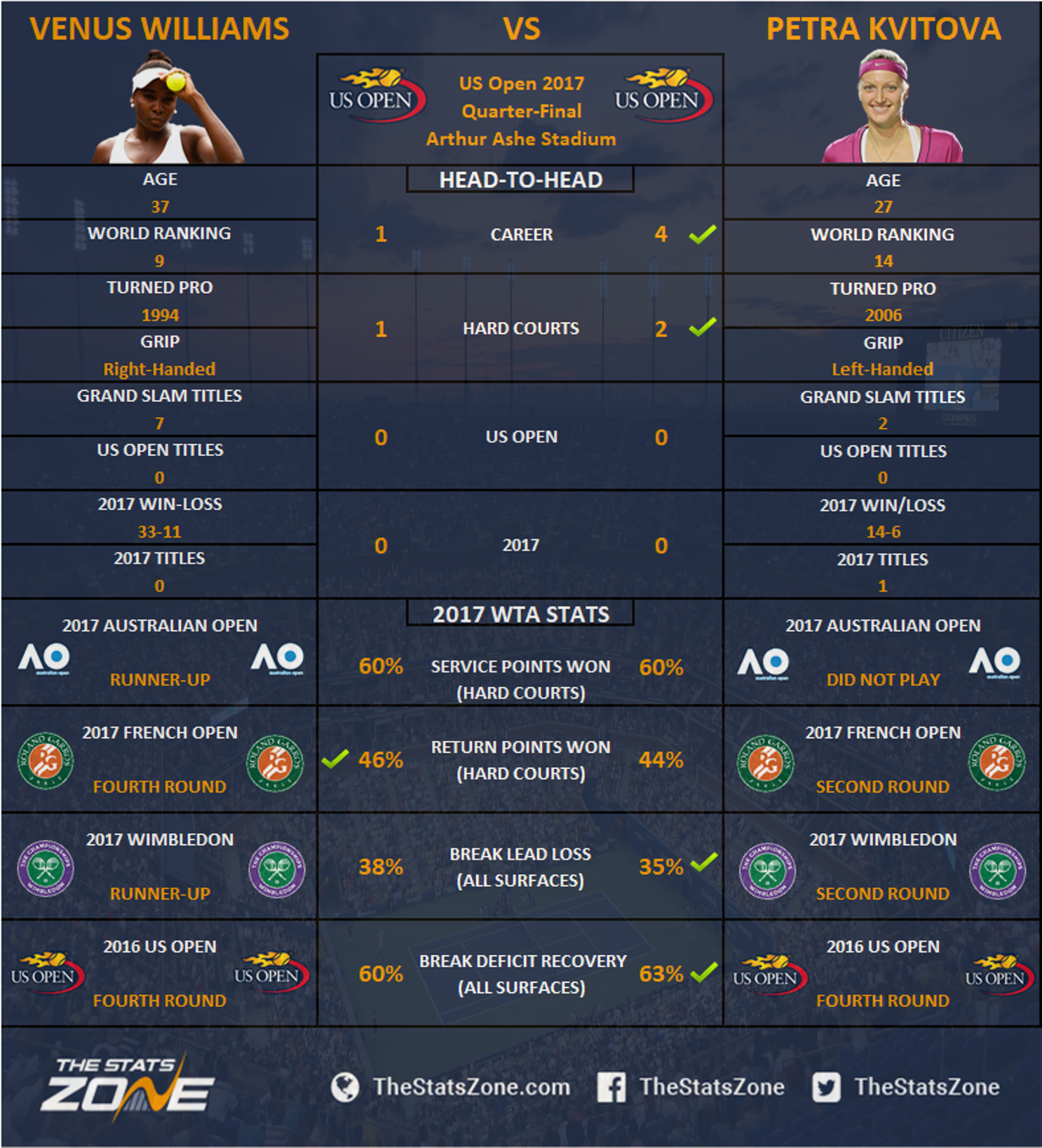 The 37-year-old veteran, Williams, has slightly the better win-loss record this year, winning 33 of her 44 clashes, with Kvitova claiming victory in 14 of her 20 matches this year following her return to the tour in May.

Statistically, Williams has a very marginal edge on return points won this year on hard courts. Both players have won 60% of service points, but Kvitova is marginally superior at both in-play metrics - retaining break leads and recovering break deficits.
Williams does, however, boast a much better Grand Slam record in the last 12 months, and this promises to be a very close match indeed.