The night match, at midnight UK time on Arthur Ashe court tonight, sees Philipp Kohlschreiber given the unenviable task of dethroning Roger Federer.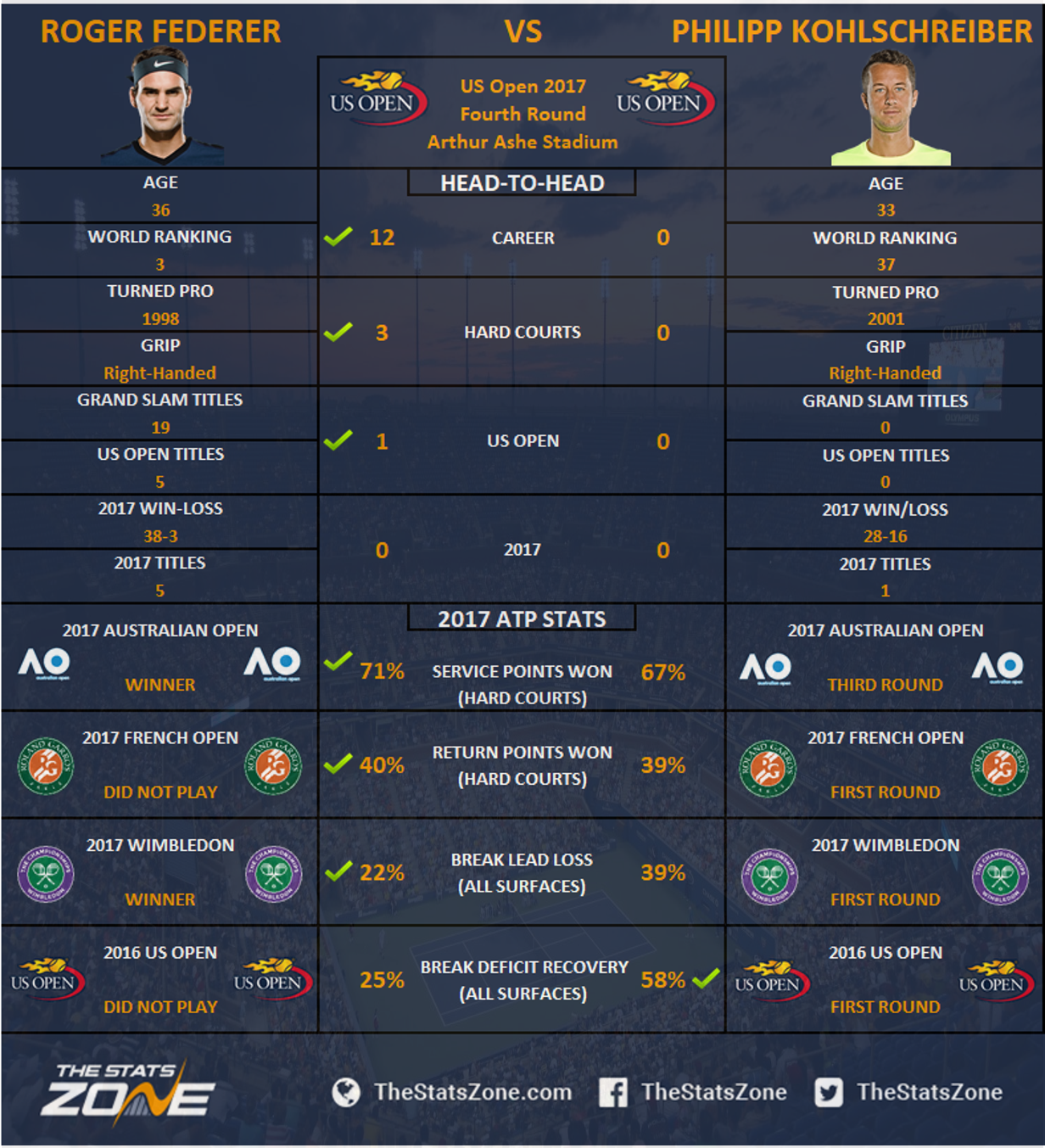 Federer is unbeaten in Grand Slam matches this year, winning both the Australian Open and Wimbledon, and his 38-3 win-loss record eclipses Kohlschreiber's 28-16 record by some distance.
This edge is also apparent when looking at points won percentages, with Federer boasting a sizeable lead on serve, although the duo are better matched on return.
One area where Kohlschreiber has improved this year is his break deficit recovery percentage, with the German running at 58% for 2017, and Federer will have to play to a high level to win this match with the minimum of fuss.