Wednesday's night match at the US Open, scheduled for 1:30am UK time, sees Roger Federer face Juan Martin del Potro, with Federer boasting a 16-5 career head-to-head lead over the Argentine.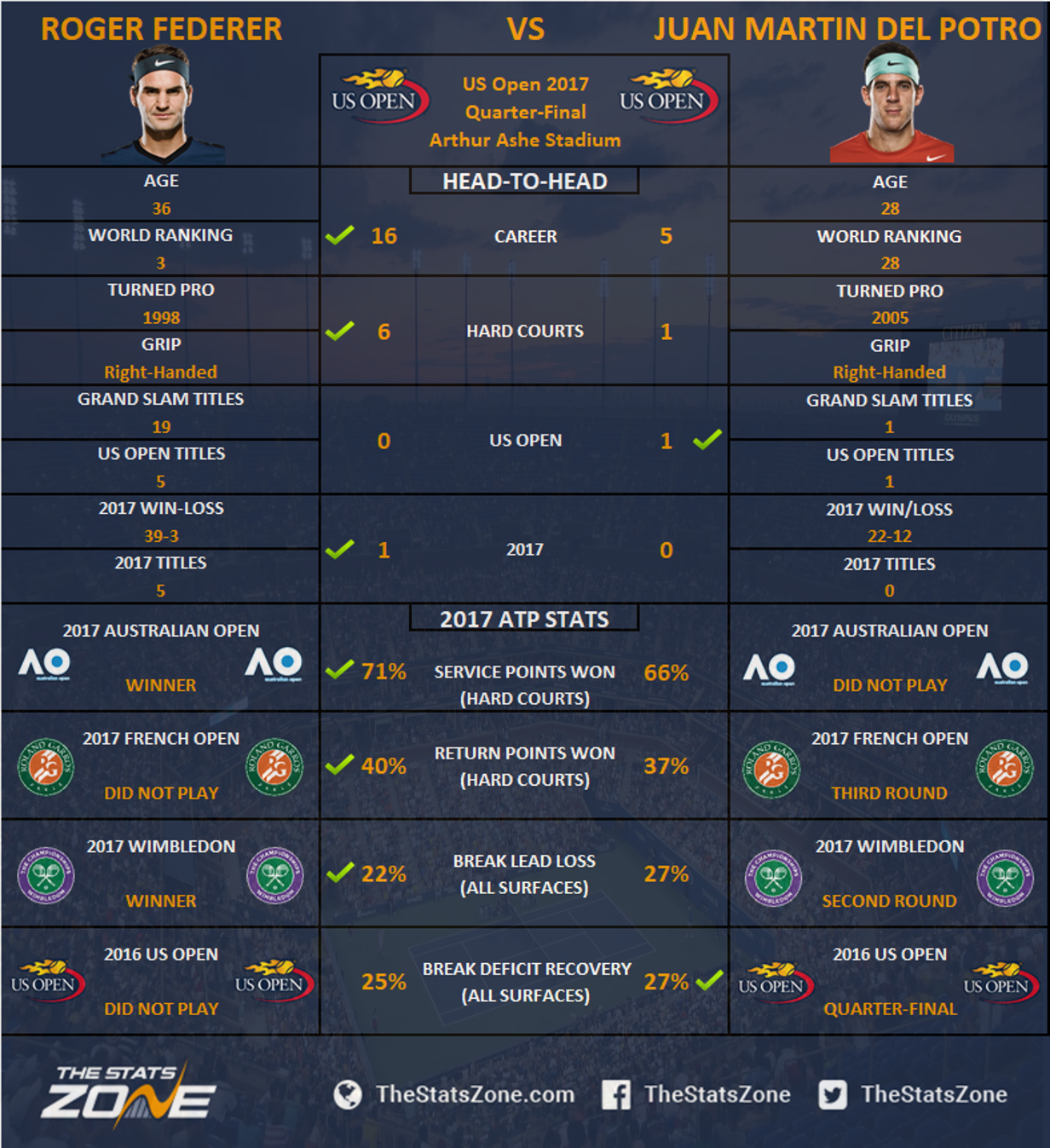 Federer has won six of the seven hard court meetings between the pair, and has a vastly superior 39-3 record in 2017, compared to Del Potro's 22-12, while Federer also enjoys a 5% edge on service points won, and 3% on return.

Also worth mentioning is the fact that Federer is unbeaten in Grand Slam matches this year, winning both the Australian Open and Wimbledon, and he is going for his 19th consecutive Grand Slam victory in 2017.