The first men's singles quarter-final takes place at 18:30 UK time this evening, with Rafael Nadal facing the 19-year-old prospect, Andrey Rublev.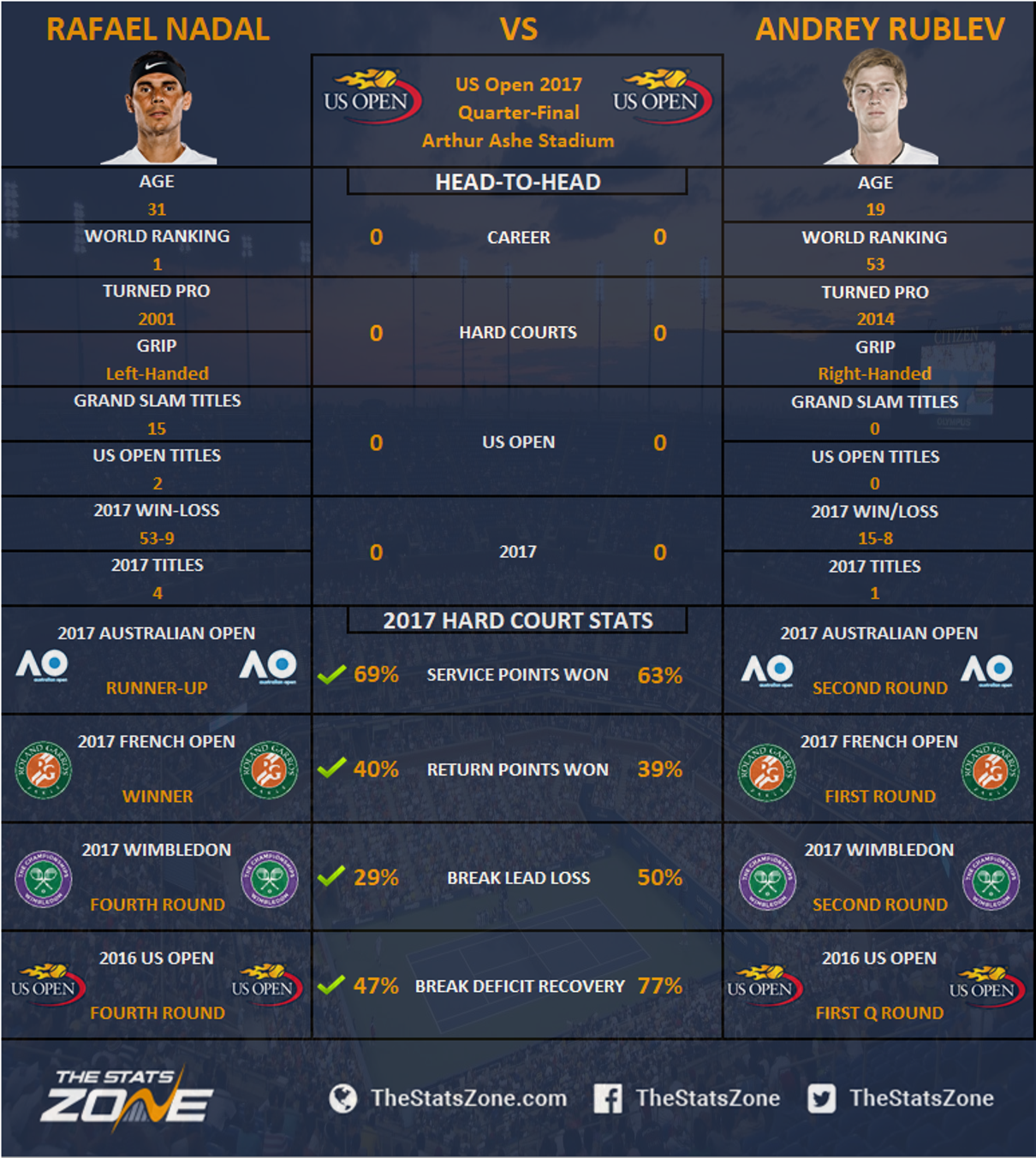 Rublev has enjoyed a strong start to his ATP career, with a 15-8 record this year and a tournament victory on the clay in Umag, but he has some way to go to eclipse Rafa's 53-9 record, with the Spanidard going for his fifth title and second Grand Slam of the year.

Nadal has a big lead on serve, winning 69% of service points on hard courts compared to Rublev's 63%, although the players are surprisingly better matched on return, with Nadal having only a 1% edge.
In-play, Rublev's matches frequently feature lead changes, with his 50% break lead loss percentage and 77% break deficit recovery percentage far in excess of ATP average figures.