At 17:30 (UK time) today, Rafael Nadal and Alexandr Dolgopolov will meet in the fourth round of the 2017 US Open.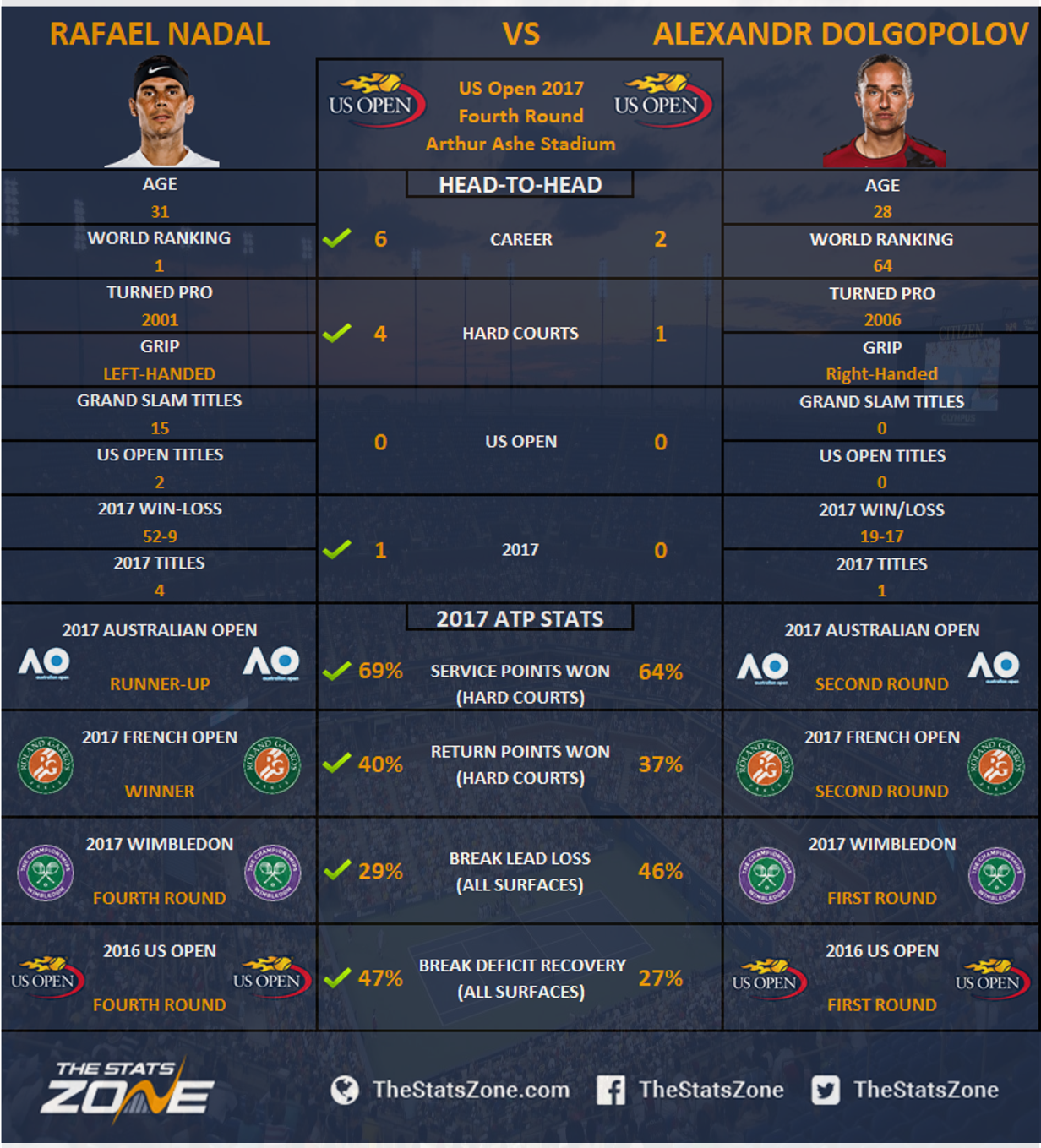 All the data indicates that Nadal should prevail here, with an edge on both serve and return, and a much better win/loss record in the calendar year.
Also in evidence is that Nadal is very strong at break deficit recovery (47% this year) whereas Dolgopolov (46%) has shown weakness when leading by a break, so it would be reasonable to assume that Nadal will pressurise Dolgopolov considerably should Dolgopolov lead by a break.
With 15 Grand Slam titles to his name, including two at the US Open, Nadal will be confident of progressing to the quarter-finals, while this is Dolgopolov's best showing in a Grand Slam this season.