Starting tonight's US Open action at 17:00 UK time is the intriguing match between Pablo Carreno Busta and Diego Schwartzman.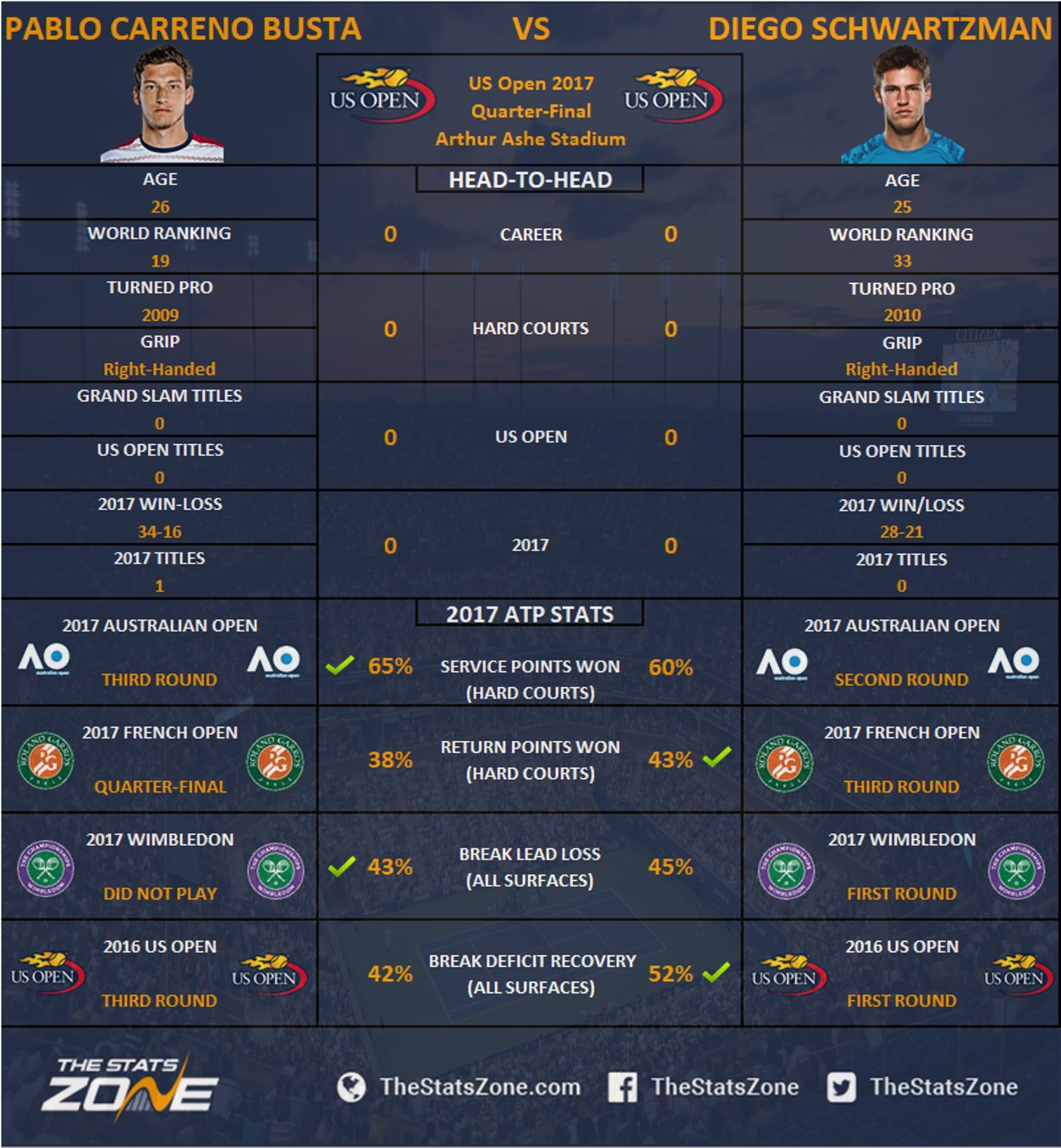 This will be the first Grand Slam quarter-final of Schwartzman's career and it is anticipated that this will be rather return-orientated, with both players able to record better than the 36.5% mean for return points won on the ATP Tour this year. Schwartzman is especially equipped in this regard, with a 5% edge on return, Carreno Busta shades the service numbers by a similar percentage.
Both players are poor at retaining leads, but strong at recovering break deficits, so a relatively close match with plenty of lead fluctuations is expected.