Jones vs Santos is a mismatch on paper. The champion is undefeated in the Octagon, 3.5 years younger than the challenger, and will have an eight-inch reach advantage. Jones has chewed up and spit out far more technically talented fighters than Thiago Santos in his storied career. As Trent Reinsmith of MyTopSportsbooks.com noted, "Jones has six wins over fighters who held or would go on to hold the UFC light heavyweight title."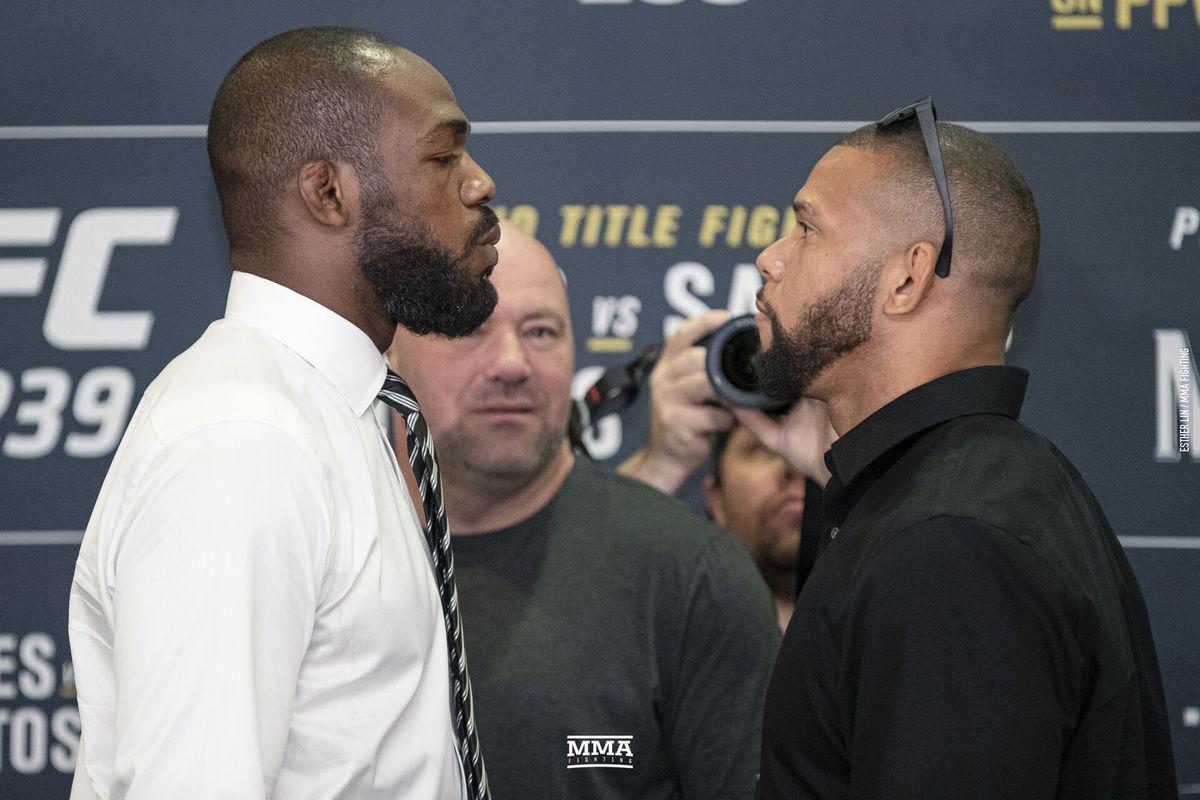 THE BACKDROP
Jones hasn't shown any ring rust since coming back from suspension, either. His last two fights – a third-round stoppage of Alexander Gustafsson in December 2018 and a five-round brutalization of Anthony Smith in March – left little doubt that 'Bones' is still near the top of his game.
He picked apart both fighters with his long limbs, controlling the action from start to finish. Looking at the two fights combined, he out-struck Smith and Gustafsson by a 184-58 margin and scored the only four takedowns.
His complete domination left a "Well, now what?" feeling in the air, and ahead of the Santos fight, there's already talk of Jones moving up to heavyweight. The light-heavyweight division may simply be "cleaned out," as they say.
Or is it?
Santos would certainly object. The Brazilian 'Sledgehammer' is riding a four-fight win streak, including three straight KOs since moving up from middleweight. While Jan Blachowicz, Jimi Manuwa, and Eryk Anders aren't exactly the cream of the light-heavyweight crop, Santos' wins were impressive enough to deserve this title shot. And he marks a different type of test for Jones with his true one-punch knockout capability.
Jones hasn't had to worry about this kind of flash-bang power since he tangled with Vitor Belfort back in 2012.
But Santos' game is extremely one dimensional and his fate on Saturday really does hinge on landing a knockout shot. For his career, he averages just one takedown every 15 minutes and has a suspect 67% takedown defense (obtained from FightMetric). It won't be enough to just get Jones in trouble, as 'Bones' will likely be able to take this fight to the mat whenever he chooses.
HOW DO WE SEE THE FIGHT GOING?
As fun as it would be to predict one of the most shocking knockouts in UFC history, this fight is likely going to play out much like Jones' last two. He will aim to keep Santos at bay with his long jab and even locker kicks, use his prowess in the clinch if/when Santos does close the gap and, on the whole, systematically dismantle the short-limbed challenger.
The warrior mentality of Santos should keep him coming forward for about the first ten minutes, but the punishment is surely going to add up, and eventually we see Jones finishing an exhausted Santos – who really isn't known for his cardio – about midway through the third.
Winner: Jones vis third-round TKO