We have put together a list of all the travel distances for the top seven tiers of English football.

This article focuses on the 2018-19 Premier League season: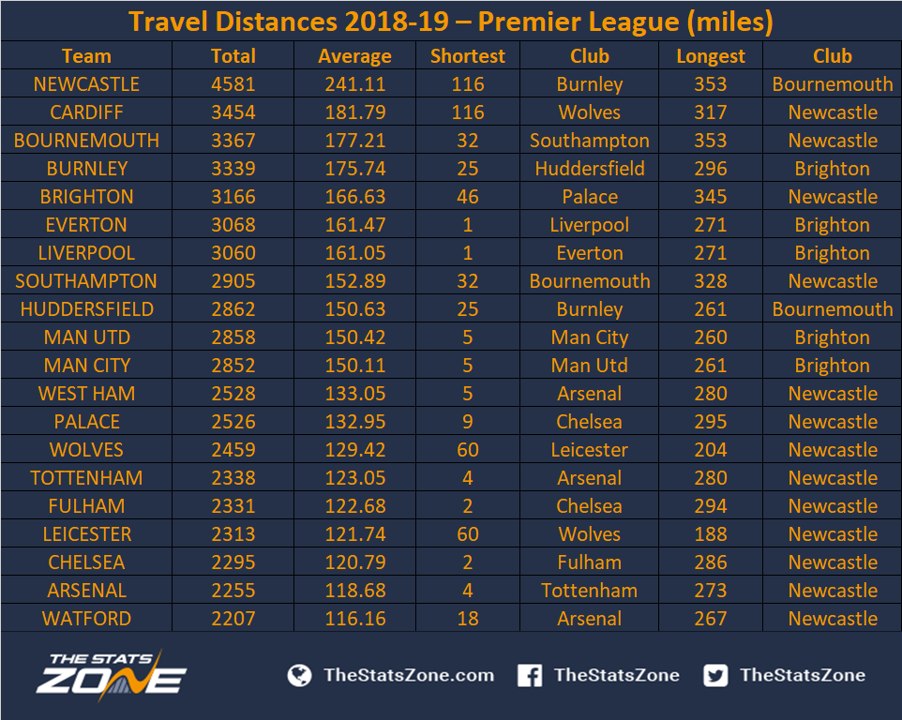 Newcastle top the Premier League distance table with no local derbies to contend. Together with Cardiff, they are the most isolated team in the Premier League, with the shortest trip for both sets of fans being 116 miles (Burnley and Wolves respectively).

Arsenal and Watford fans will have to travel less than half the total distance of Newcastle fans for away matches in the Premier League.
The longest single trip in the Premier League will be a 353-mile journey between Newcastle and Bournemouth.
Tottenham will play at their new stadium in the 2018-19 season having spent the last campaign at Wembley.
Distances are Google Maps calculations (stadium-to-stadium).

If you'd like to see a full 2018-19 fixture list and the individual travel distances for your club, please get in touch with us on our Contact page or via Twitter, and we will be happy to send you a bespoke graphic.