We have put together a list of all the travel distances for the top seven tiers of English football.

This article focuses on the 2018-19 National League season: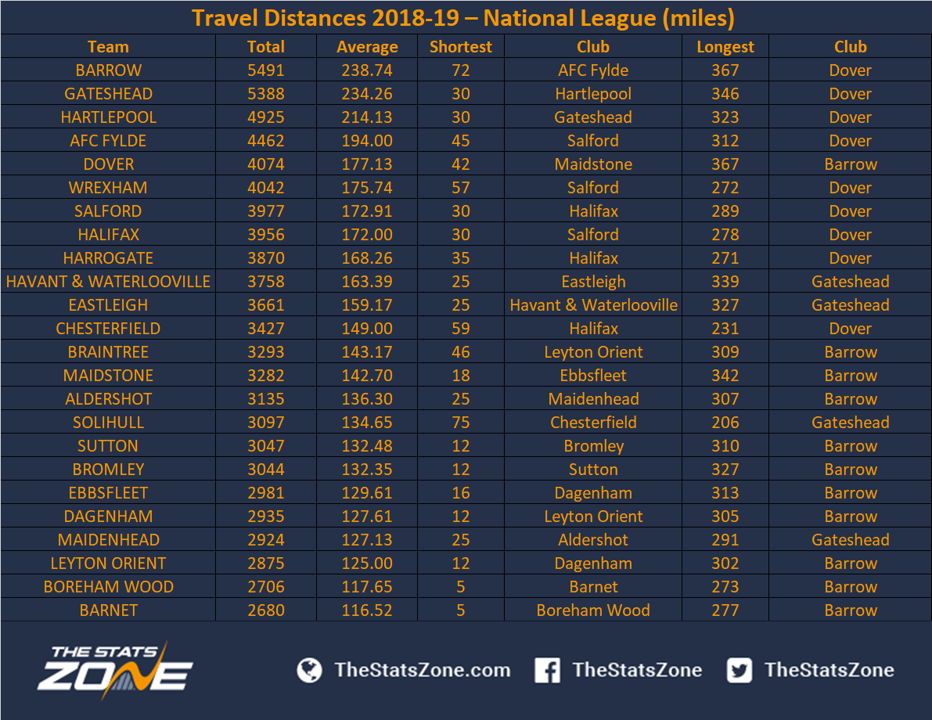 Barrow top the National League distance table. Their average away trip is almost 240 miles, and their closest match (AFC Fylde) is a lengthy 72 miles away.
New to the division after their relegation from League Two, Barnet have the shortest distance to travel in the league (2680 miles).
Distances are Google Maps calculations (stadium-to-stadium).

If you'd like to see a full 2018-19 fixture list and the individual travel distances for your club, please get in touch with us on our Contact page or via Twitter, and we will be happy to send you a bespoke graphic.