Now that all promotion and relegation matters have been settled and the make-up of the leagues has been finalised for the 2017/18 football season, we have put together a list of all the travel distances for the top five tiers of English football.
This article focuses on the Premier League: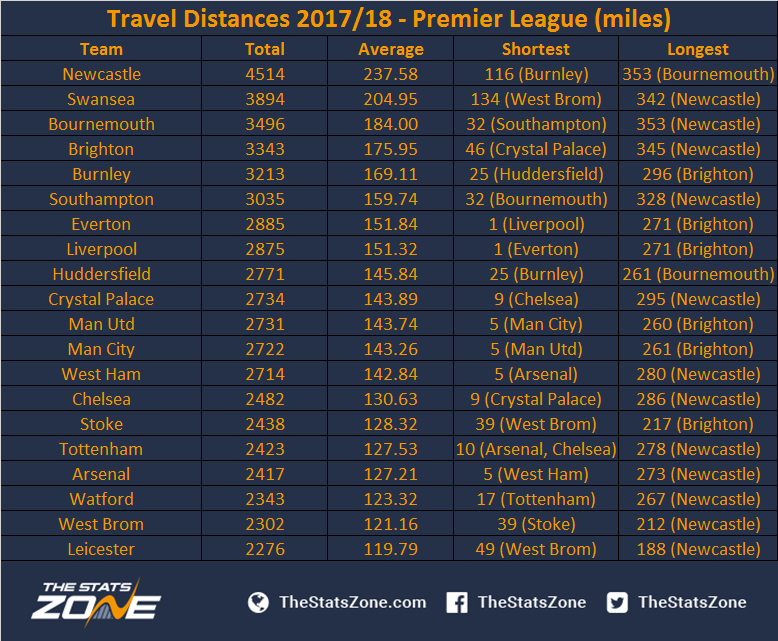 Newly-promoted Newcastle top the Premier League distance table with no local derbies to contend, but Swansea are the most isolated team with their nearest neighbours (West Brom) 134 miles away.

With Tottenham playing at Wembley in the 2017/18 season, Arsenal's closest rivals - geographically speaking - are now West Ham.
Distances are Google Maps calculations (stadium-to-stadium).
We have also listed the travel distances for clubs in the following leagues:
Evo-Stik Northern Premier Division
Evo-Stik Southern Premier Division