Now that all promotion and relegation matters have been settled and the make-up of the leagues has been finalised for the 2017/18 football season, we have put together a list of all the travel distances for the top five tiers of English football.
This article focuses on the National League: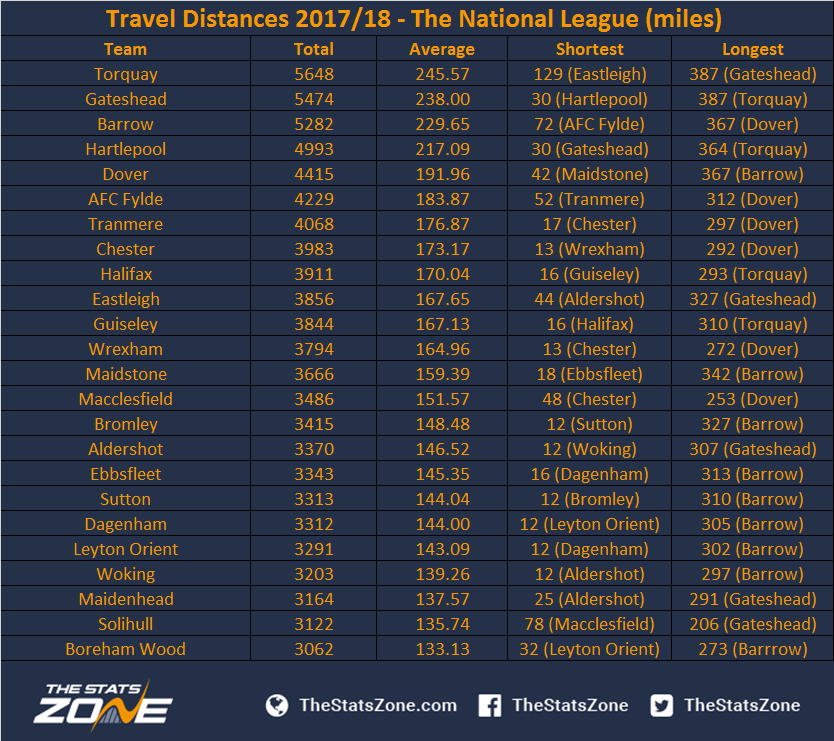 As was the case last season, Torquay top the National League distance table once again. Not only is their average away trip close to 250 miles, their closest match (Eastleigh) is a lengthy 129 miles away.
Of the teams new to the division, Hartlepool (relegated from League Two) have the longest distance to travel and Leyton Orient (also relegated from League Two) the shortest.

Distances are Google Maps calculations (stadium-to-stadium).
We have also listed the travel distances for clubs in the following leagues:
Evo-Stik Northern Premier Division