Now that all promotion and relegation matters have been settled and the make-up of the leagues has been finalised for the 2017/18 football season, we have put together a list of all the travel distances for several tiers of English football.
This article focuses on the Evo-Stik Southern Premier Division: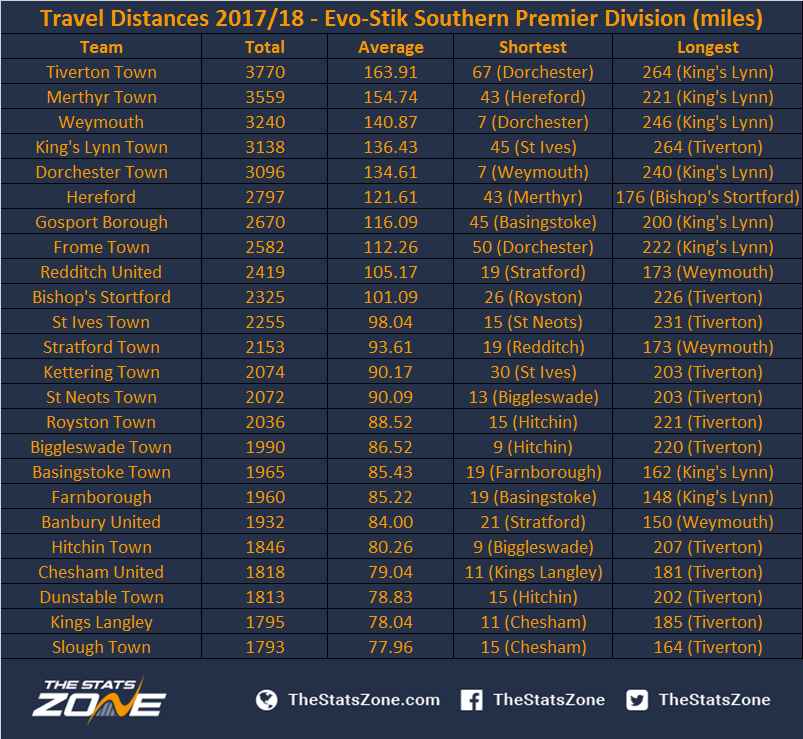 There are several clubs in the Evo-Stik Southern Premier Division racking up a total travel distance of over 3,000 miles, but it is Tiverton Town who top the table with an average travel distance of over 160 miles.

The longest trip in the division is between Tiverton Town and King's Lynn Town (264 miles).
Weymouth and Dorchester Town contest the closest local derby (seven miles).
Distances are Google Maps calculations (stadium-to-stadium).
We have also listed the travel distances for clubs in the following leagues: