Now that all promotion and relegation matters have been settled and the make-up of the leagues has been finalised for the 2017/18 football season, we have put together a list of all the travel distances for several tiers of English football.
This article focuses on the Evo-Stik Northern Premier Division: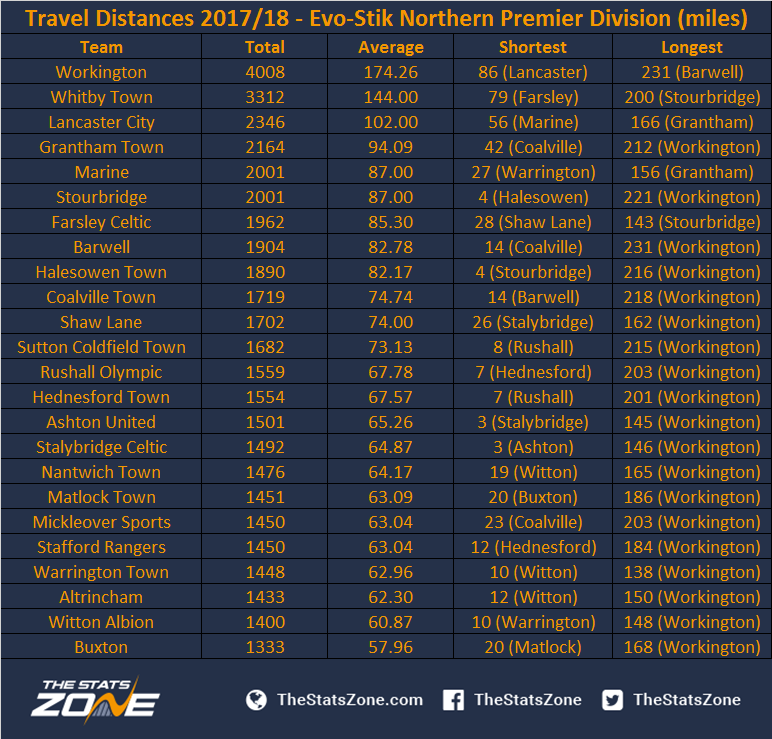 Workington top the travel distances in the Norther Premier Division with a total travel distance of over 4,000 miles, more than twice as far as most clubs in the division.

The longest trip in the division is the 231-mile journey between Workington and Barwell, with the shortest being the 3-mile trip from Stalybridge Celtic to Ashton United.
Distances are Google Maps calculations (stadium-to-stadium).

We have also listed the travel distances for clubs in the following leagues: