August 10, 2021 11:48 AM
Last modified date: August 10, 2021 12:04 PM

Alex Lawes
The five greatest Olympic performances at Tokyo 2020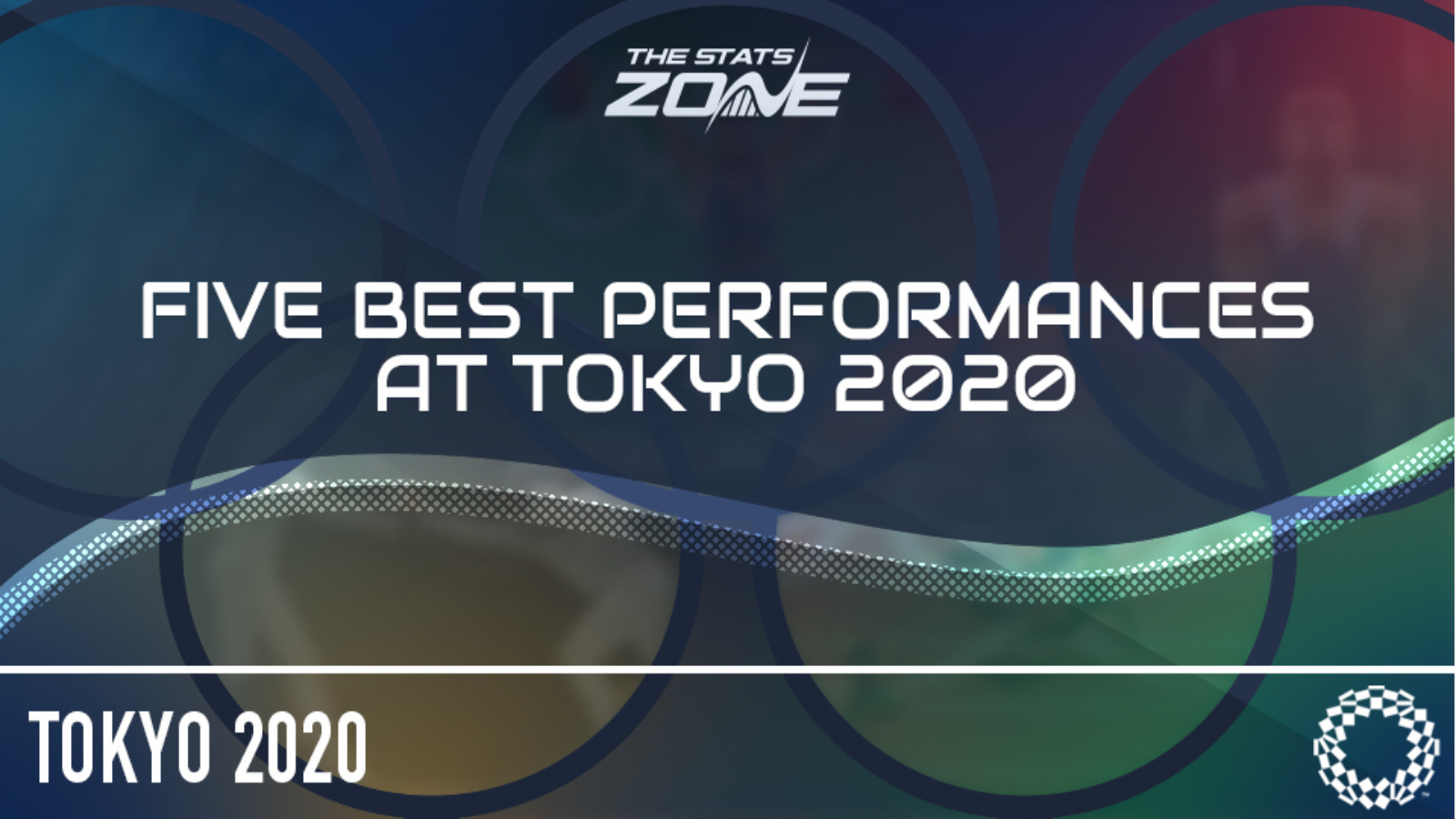 It was an Olympics taking place in a country in a state of national emergency with no spectators and, therefore, little pre-games enthusiasm and expectation. Yet, despite that backdrop, athletes from across the world produced stunning displays of skill, precision, technique and dedication that highlighted the unity, thrill and wonder that sport can and does offer.

There were so many spectacular performances that to narrow it down to a top five would be tricky. From Tom Pidcock winning a surprise Mountain Biking gold for Team GB on the same day that Tom Daley and Matty Lee did similar to the shared Qatari-Italian gold medal in the men's high jump.
A total of 27 world records were set and plenty more dreams achieved. Here is the TSZ's top five greatest performances at Tokyo 2020:
1. KARSTEN WARHOLM (NOR) & SYDNEY McLAUGHLIN (USA) IN THE MEN'S & WOMEN'S 400m HURDLES
Okay, technically this is two but it seems fair to put these two remarkable achievements together to kick things off. Norway's Karsten Warholm went into the men's 400m Hurdles as the fairly heavy favourite to take the gold medal and he did so in an emphatic way. Warholm broke the world record with a time of 45.94 seconds – beating his own time of 46.70 seconds that he had set in Oslo in July of this year. It had been nearly 30 years since Kevin Young set the world record in Barcelona in 1992; only for Warholm to break it twice in just 33 days. Warholm is now unbeaten in three years of racing in this event.

The next day it appeared unlikely the women's 400m Hurdles event would quite live up to the men's equivalent but the United States' Sydney McLaughlin saw to it that she would create her own headlines. A time of 51.46 seconds mean that she had broken the previous world record that, similar to Warholm, had been set by McLaughlin just over a month before in Eugene with a time of 51.90 seconds.
2. YULIMAR ROJAS (VEN) IN THE WOMEN'S TRIPLE JUMP
Yulimar Rojas took the silver medal in the women's Triple Jump in Rio in 2016 but she came into the Tokyo games as the heavy favourite to take gold. The Venezuelan took gold in the 2017 and 2019 World Championships and came into this with redemption for Rio on her mind. Not only was she the comfortable winner but she broke the 26-year-old world record of 15.50 metres, set by Inessa Kravets of Ukraine in Sweden in 1995, by managing a jump of 15.67 metres. It was the first time that the women's Triple Jump world record had ever been set during an Olympic games.

3. MARCELL JACOBS (ITA) & THE ITALIAN TEAM IN THE MEN'S 100m AND THE 4x100m RELAY

A time of 9.80 seconds in the final of the 100 metres meant that not only did Marcell Jacobs win the Olympic gold medal but he defeated his own PB that he'd just set in the semi-finals. Jacobs hadn't broken the 10-second barrier until April of this year but managed to become the first person to win Olympic gold in the men's 100m not named Usain Bolt since Justin Gatlin in Athens in 2004.
Then, nearly a week later, he led an Italian team that were heavily unfancied to challenge for a podium finish let alone win the men's 4x100m Relay… but they did. The Italians were fifth coming into the final baton change and with around 15 metres to go it looked like Great Britain would take gold by a last-gasp spurt from Lorenzo Pata saw them take home the gold medal, winning the race by 0.01 of a second.

4. GERMANY IN THE WOMEN'S TEAM PURSUIT
Coming into this year's women's Team Pursuit, Great Britain held the world and Olympic record with a time of four minutes and 10.236 seconds in Rio in 2016. However, those records would fall. Not once, not twice but three times.
The German team raced in four minutes and 7.307 seconds in qualifying before a run of four minutes and 6.159 in their heat and then finally taking the gold medal by defeating Team GB in 4:04.242 seconds. This sensational and consistent performance is likely to remembered by those in the Izu Velodrome for a very long time

5. GREAT BRITAIN IN THE MIXED 4x100m MEDLEY RELAY
This event had never before happened at an Olympic games. It made its debut to much excitement and, from a British perspective, delivered on that promise.
Kathleen Dawson, James Guy, Anna Hopkin and Adam Peaty delivered an impressive Olympic record time of three minutes and 38.75 seconds in their heat to qualify for the final before breaking the world record in incredibly impressive style with a time of three minutes and 37.58 seconds in the final.