As the 2017 season progresses, we'll regularly be updating this article to provide up-to-date statistics on the use of video referees (VR) in NRL.
We've looked specifically at every try/no try decision that has been made using the assistance of video referees this season. Unlike Super League where only certain matches use this technology, the NRL utilises video technology in every single match. Rather than a single video referee, a collection of official housed in 'The Bunker' inform the two on-field referees if necessary.
Data is current as of 22/07/17.
We'll start with a brief glance at the latest numbers on the use of VR this season: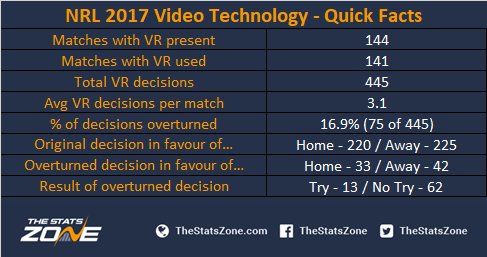 Below is a table breaking down the use of VR per club, including how many decisions have been overturned in favour of/against each team: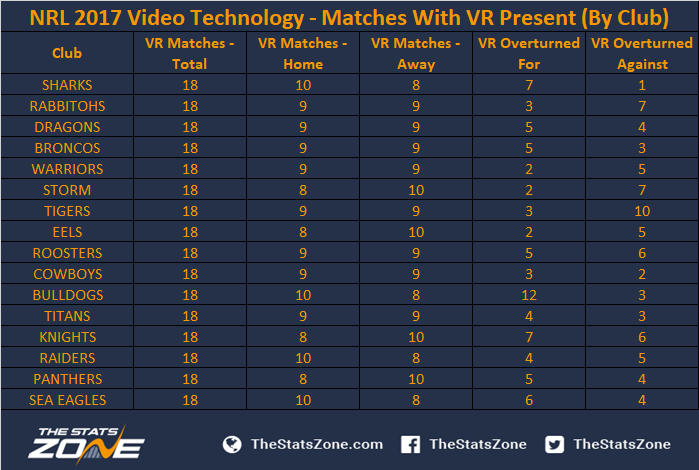 We now shift our focus to referees. Here we look at the split between the number of on-field decisions that were either overturned or upheld when sent to the VR ('The Bunker'). As both the on-field referees are involved in the choice to refer a decision upstairs, both referees are counted each time.