Which teams have scored and conceded the most Premier League hat-tricks?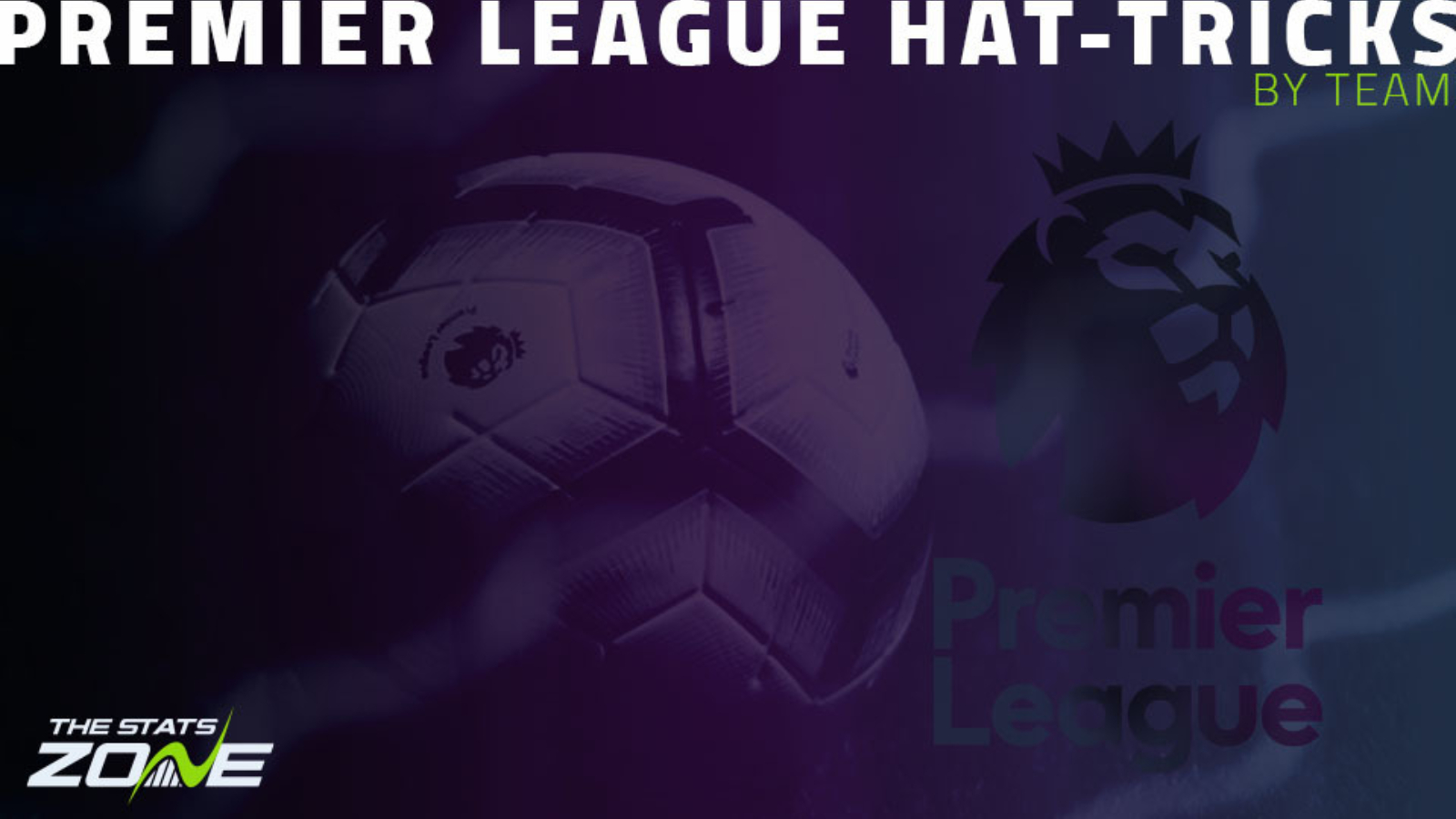 Ever wondered which team has scored the most hat-tricks in the Premier League era? Or conceded the most? Ponder no more!
As you'll see below, Liverpool lead the way with 40 hat-tricks, while Southampton have the unfortunate distinction of having seen 20 hat-tricks scored against them in the Premier League - more than any other team.
PREMIER LEAGUE HAT-TRICKS SCORED & CONCEDED
| | | | |
| --- | --- | --- | --- |
| Team | Hat-tricks scored | Team | Hat-tricks conceded |
| Liverpool | 40 | Southampton | 20 |
| Arsenal | 39 | Newcastle United | 17 |
| Manchester United | 33 | West Ham United | 16 |
| Manchester City | 27 | Aston Villa | 15 |
| Chelsea | 26 | Leicester City | 14 |
| Tottenham Hotspur | 25 | Bolton Wanderers | 12 |
| Blackburn Rovers | 17 | Derby County | 11 |
| Everton | 16 | Sunderland | 11 |
| Newcastle United | 14 | Blackburn Rovers | 10 |
| Aston Villa | 11 | Coventry City | 10 |
| Leeds United | 10 | Liverpool | 10 |
| Southampton | 8 | Wigan Athletic | 10 |
| Leicester City | 7 | Arsenal | 9 |
| West Ham United | 7 | Everton | 9 |
| Coventry City | 6 | Fulham | 9 |
| Portsmouth | 6 | Ipswich Town | 9 |
| Middlesbrough | 5 | Norwich City | 9 |
| Queens Park Rangers | 5 | Leeds United | 8 |
| Sunderland | 5 | Manchester City | 8 |
| West Bromwich Albion | 5 | West Bromwich Albion | 8 |
| Norwich City | 4 | Chelsea | 7 |
| Bournemouth | 3 | Middlesbrough | 7 |
| Fulham | 3 | Tottenham Hotspur | 7 |
| Wigan Athletic | 3 | Nottingham Forest | 6 |
| Charlton Athletic | 2 | Queens Park Rangers | 6 |
| Sheffield Wednesday | 2 | Sheffield Wednesday | 6 |
| Birmingham City | 1 | Wimbledon | 6 |
| Bolton Wanderers | 1 | Charlton Athletic | 5 |
| Bradford City | 1 | Reading | 5 |
| Burnley | 1 | Stoke City | 5 |
| Crystal Palace | 1 | Swansea City | 5 |
| Nottingham Forest | 1 | Watford | 5 |
| Sheffield United | 1 | Wolverhampton Wanderers | 5 |
| Stoke City | 1 | Bournemouth | 4 |
| Swindon Town | 1 | Burnley | 4 |
| Watford | 1 | Hull City | 4 |
| Wimbledon | 1 | Manchester United | 4 |
| Wolverhampton Wanderers | 1 | Cardiff City | 3 |
| | | Huddersfield Town | 3 |
| | | Oldham Athletic | 3 |
| | | Swindon Town | 3 |
| | | Barnsley | 2 |
| | | Birmingham City | 2 |
| | | Blackpool | 2 |
| | | Portsmouth | 2 |
| | | Sheffield United | 2 |
| | | Bradford City | 1 |
| | | Brighton and Hove Albion | 1 |
| | | Crystal Palace | 1 |