The 10 Best Goals Of Lionel Messi's Career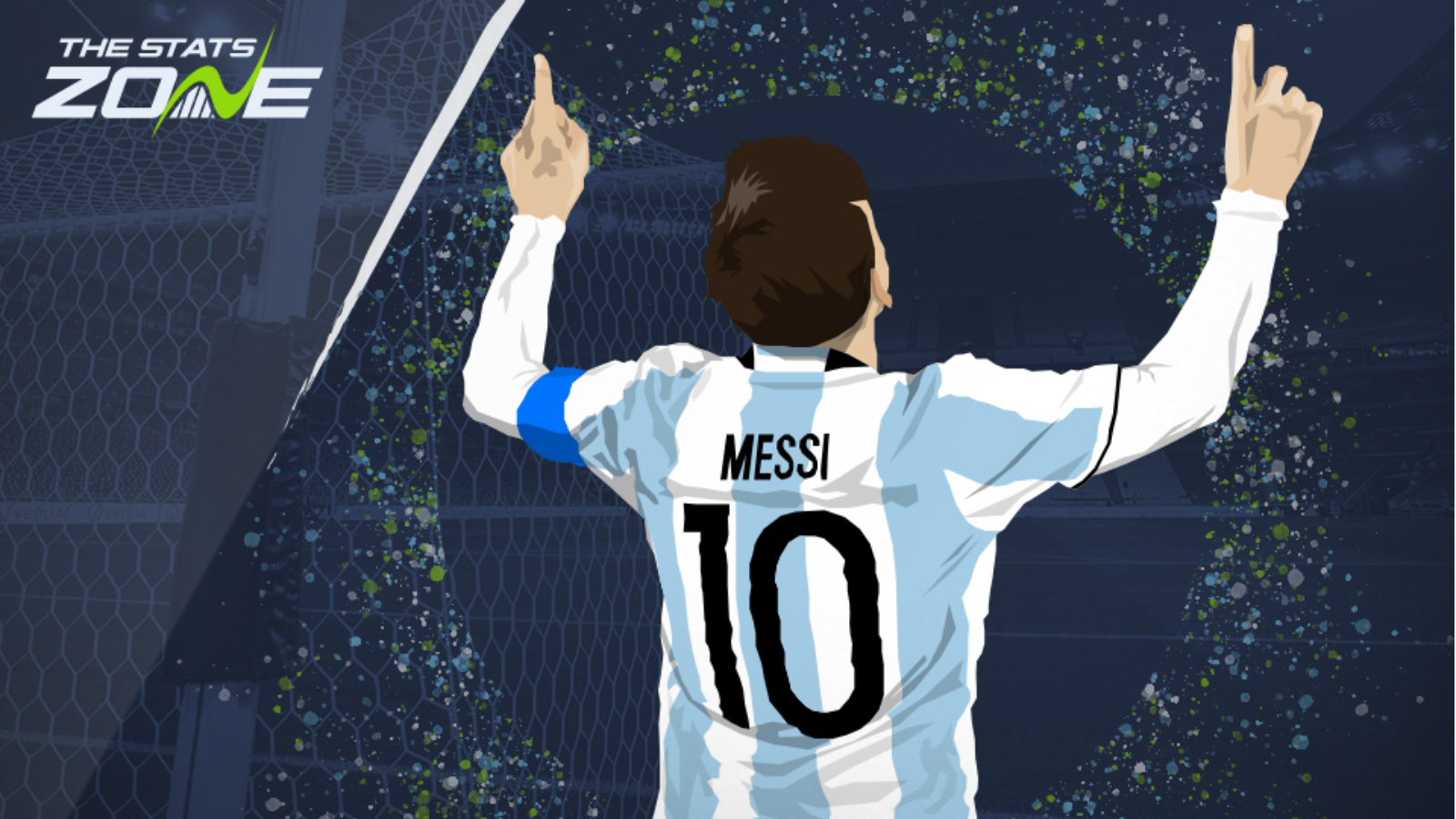 Trying to decide which order to put these in, let alone which goals even made it into the top 10, was no easy feat given the incredible highlight reel Lionel Messi has produced so far in his career. Some of the net-busters that missed out would have ranked highly on many other players' lists, but such is the stratospheric standard of the Argentine, the bar is set just that little bit higher.
NOTE: SOME OF THE BELOW CLIPS WON'T WORK UNLESS YOU CLICK 'WATCH ON YOUTUBE' AFTER PRESSING PLAY
10. vs Brazil (International Friendly - 09/06/12)
The only international goal to make the list, but what a goal it was. While the history books will list this match as a friendly, there really is no such thing when South American rivals Brazil and Argentina meet. With the game finely poised at 3-3 with a little over five minutes remaining, a share of the spoils was on the cards. Enter the little man who, not for the first time in his career, does Marcelo like a kipper and surges forward to power in the winning strike to complete a memorable hat-trick.
9. vs Bayern Munich (Champions League semi-final - 06/05/15)
This is the kind of goal Messi seems to score every other week in La Liga, but what elevates this is the context. Two years earlier, Bayern had dismantled Barcelona in an emphatic 7-0 aggregate score in the Champions League semi-final to signal what many thought was a changing of the guard in European football, but revenge was sweet for the Catalan club on this occasion. This was Lionel's second goal of the night, and one which Bayern defender Jerome Boateng probably still wakes up in a cold sweat about. To cap it off, Messi dinked the ball over Manuel Neuer - arguably seen as the best goalkeeper in the world at the time - with his 'bad' foot.

8. vs Eibar (La Liga - 21/05/17)
This one is often omitted from other compilations but we feel it's fully deserving of its place. The clock was ticking down on Barcelona's final La Liga game of the 2016-17 season, and as you'll see in the clip, even the camera man had already started thinking about clocking off. Not Messi though, who had one last bit of magic to deliver. It's not until you watch the replay that you realise he skinned half the Eibar team.
7. vs Atletico (La Liga - 26/02/12)
The six-time Ballon d'Or winner has scored over 50 direct free kicks in his career, but this is the pick of the bunch for us. From such an angle, it seemed unfathomable that a shot was on here, but the main man had the vision to see that Courtois' positioning left him exposed. Still, to pull this off is a marvel of execution. Courtois' dumbfounded reaction says it all.
6. vs Athletic Bilbao (La Liga - 27/04/13)
If you were to have a computer create an archetypal Leo Messi goal, it would look something like this: quick feet, sudden changes of direction, precision finishing and a screaming Ray Hudson on commentary. Indeed, no Messi goals compilation is complete without at least one clip of Hudson's child-like, exuberant reactions over his favourite player, and this goal sees him hit the upper levels of his decibel range.
5. vs Real Betis (La Liga - 17/03/17)
An absolutely sumptuous dink from the great man here, and another one which sends Hudson into a superlative-laden frenzy. Once again, this was a hat-trick goal which always adds an extra spice to the dish. Few players would have even attempted this, which of course we can say about a lot of his goals, but a perfectly executed chip is always easy on the eye. A real beauty.

4. vs Real Zaragoza (La Liga - 21/03/10)
"You're just lost for words!" bellows the commentator. No doubt the Zaragoza defence felt the same way when they were powerless to halt Messi's mazy run during this La Liga clash back in 2010. This begins with a somewhat uncharacteristic display of brute strength from the diminutive Argentine, who then beats the next man with a dazzling display of footwork without breaking stride. The final dash of magic sees him rather cruelly beat the same defender twice before drilling into the bottom corner.

3. vs Real Madrid (Champions League semi-final - 27/04/11)
For many of a certain generation, Peter Drury was the voice of Champions League football and here he presides over yet another Messi masterclass. The number 10 has scored countless memorable goals against bitter El Clasico rivals Real Madrid throughout his career, but this one - in a Champions League semi-final no less - stands out from the rest. Note Sergio Busquets' understated assist here...it's almost like he knew what was about to transpire as he laid the ball off as if to say "that's my contribution, you do the rest".

2. vs Athletic Bilbao (Copa del Rey final - 30/05/15)
It was a tough decision not to put this frankly ridiculous solo goal at number one, especially given it came in a Copa del Rey final. Just look at what Messi was faced with when he receives the ball by the touchline near the halfway line. Fast forward 12 seconds and he's peeling off to celebrate with his adoring fans. Astonishing stuff and one that will live long in the memory.

1. vs Getafe (Copa del Rey semi-final - 18/04/07)
It's a little revisionist to say that this is the goal that started it all, because Messi was already making waves in the football world by this point, but this is certainly a moment that thrust him into the consciousness of a great many more people. Here he is - the retro, floppy-haired Messi, scoring a goal eerily reminiscent of his national idol Maradona's 'Goal of the Century' against England in the 1986 World Cup. Seriously, you can even find videos on YouTube of both goals side by side to see the similarities. The below clip might look like it was filmed on the first ever camera phone, but don't let that detract from the beauty of this jinx through the Getafe rearguard.

Special mentions: Hat-trick goal in crucial World Cup qualifier (vs Ecuador), 500th career goal (vs Real Madrid), countless others.
Agree/disagree with this list? Let us know on Twitter!